The new Jaguar XF, which actually is a revised model, is set to debut at the New York Auto Show and this is the first proof of the model, a photo that give us a bunch of long-awaited details on the new British model.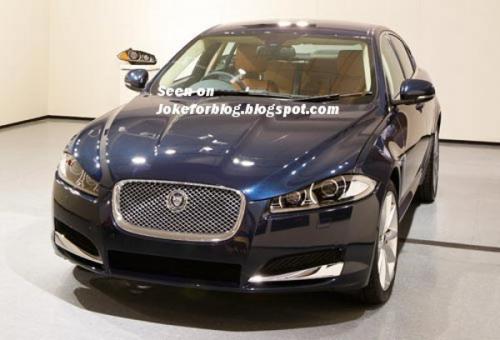 Talking about performance, the power will be most probably provided by the same units available for the current XF but a new 2.2-liter diesel is rumored to enter the range. The four-cylinder engine develops 187 horsepower and 450 Nm of torque resulting into an average fuel consumption of 5,4 liters/100 km.

With almost 200 horsepower, the new engine will provide a top speed of 225 km/h and the sprint from 0 to 100 km/h should be done in 8,5 seconds.
Switching to the information provided by this leaked photo, the 2012 Jaguar XF comes with a redesigned front part, more aggressive frontlights and also a new hood. Unfortunately, we can't see the whole prototype, especially in the rear, but expect to see the same changes available for the front. More details about the facelifted Jaguar XF to come soon.