In recent times we've been seeing the Jeep Wrangler get very popular once more by offering up a rather unusual version of itself to the public courtesy of our friends, the tuners.
After the introduction of a power roof version and a gaming version the chaps at AEV are going to introduce a pickup truck version, one with double cab offering.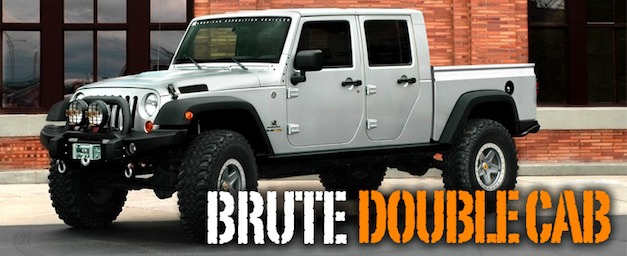 Well there's a bit of a need for such a product, particularly if there's somebody interested in a pickup without having the inconvenience of a JK8 package.

Underneath the soon to be introduced Jeep Brute Double Cab, the underpinnings come from the JK Wrangler Unlimited.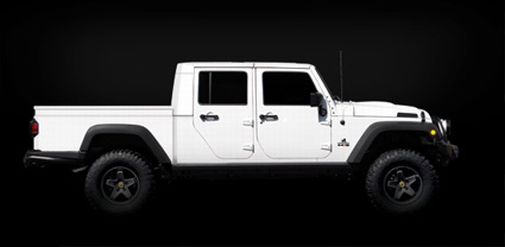 Adding up another serious part to the body of a Jeep Wrangler calls for some serious modifications to the chassis which now sports a 139 inch wheelbase.
The entire body goes as far 216 inches now and i have to say, while I do appreciate the idea of a Jeep pickup, the new Brute Double Cab does look somewhat ungainly.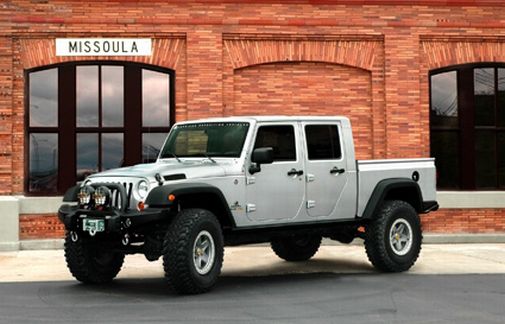 I suppose that there's a price to pay when you really want practicality. This is where the Jeep Wrangler AEV Brute offers up a 61×60 inch pickup bed with the smallest and tightest spot being no larger than 44 inches.
An official unveiling for the Jeep Wrangler Brute Double Cab will take place at the upcoming SEMA show in Las Vegas.