People from JMS Racelook decided to create a new tuning kit for the Volkswagen Scirocco, namely, the second one dedicated for the German model. This tuning kit brings a new rear diffuser and a revised front bumper, 19-inch chromed Barracuda rims fitted with 235/35 R19 tires while in the back we get the stainless steel Eisenmann rear muffler, a quad-pipe system.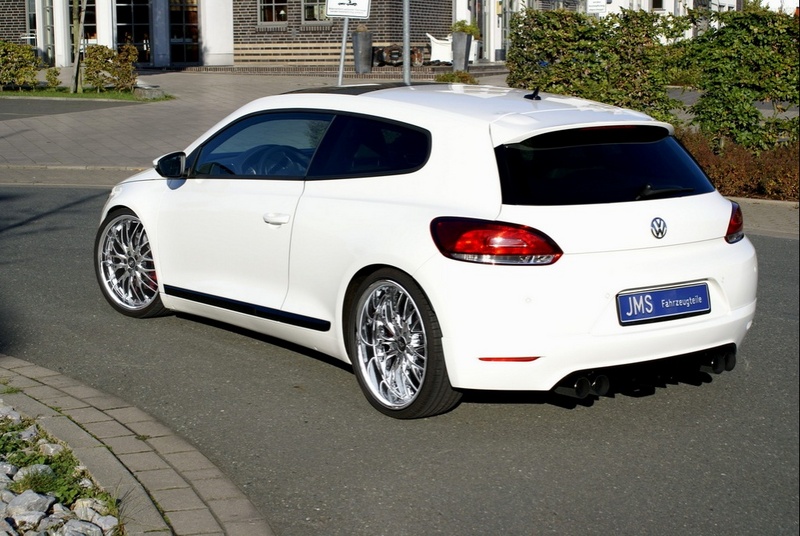 Under the bonnet there aren't any improvements but we can assume that the model gets few more horses thanks to the new exhaust system fitted by the German tuners. If under the bonnet we can't find significant changes, JMS Racelook tuners decided to improve the handling of the model.

Namely, the JMS Racelook VW Scirocco comes with a H&R coilover suspension which reduces the ground clearance by 40mm in the back and 45mm in the front. The complete tuning kit prepared by JMS Racelook for the German model costs around €3600.