The new Kia KV-7 Crossover concept blends the specifications of a family model with some futuristic and innovative features. Firstly, we notice the intelligent idea of the South Korean manufacturer to add rear Gullwing-style doors and normal front doors.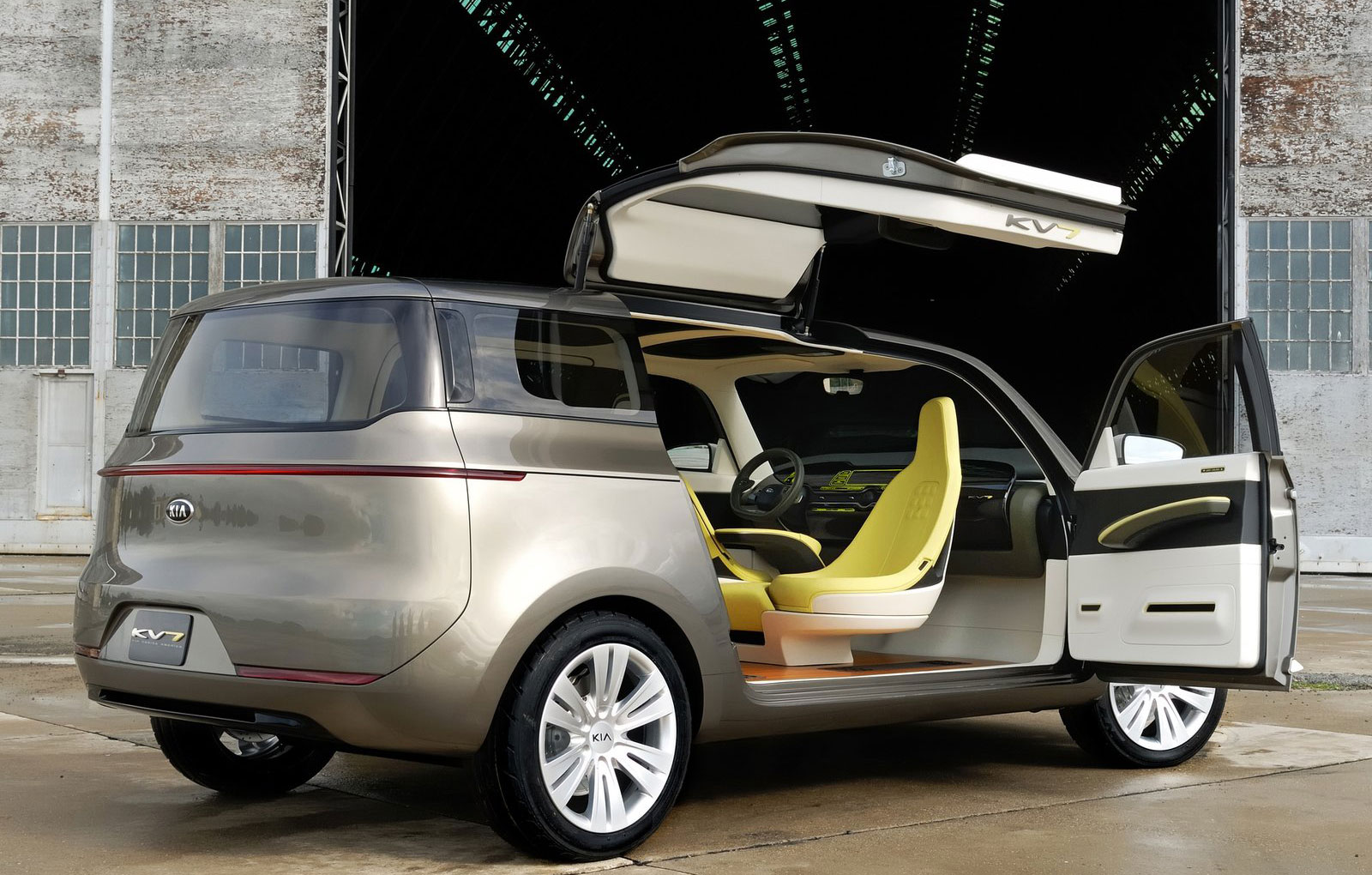 The Korean concept measures 4,87m, quite enought to be described as a roomy vehicle great for long trips. The exterior design benefits from front LED lights, 20-inch alloy wheels, a sleek shape, and simple but impressive taillights. According to the official press release, the KV-7 concept packs under the hood a four-cylinder 2.0-liter turbo engine delivering 285 horsepower.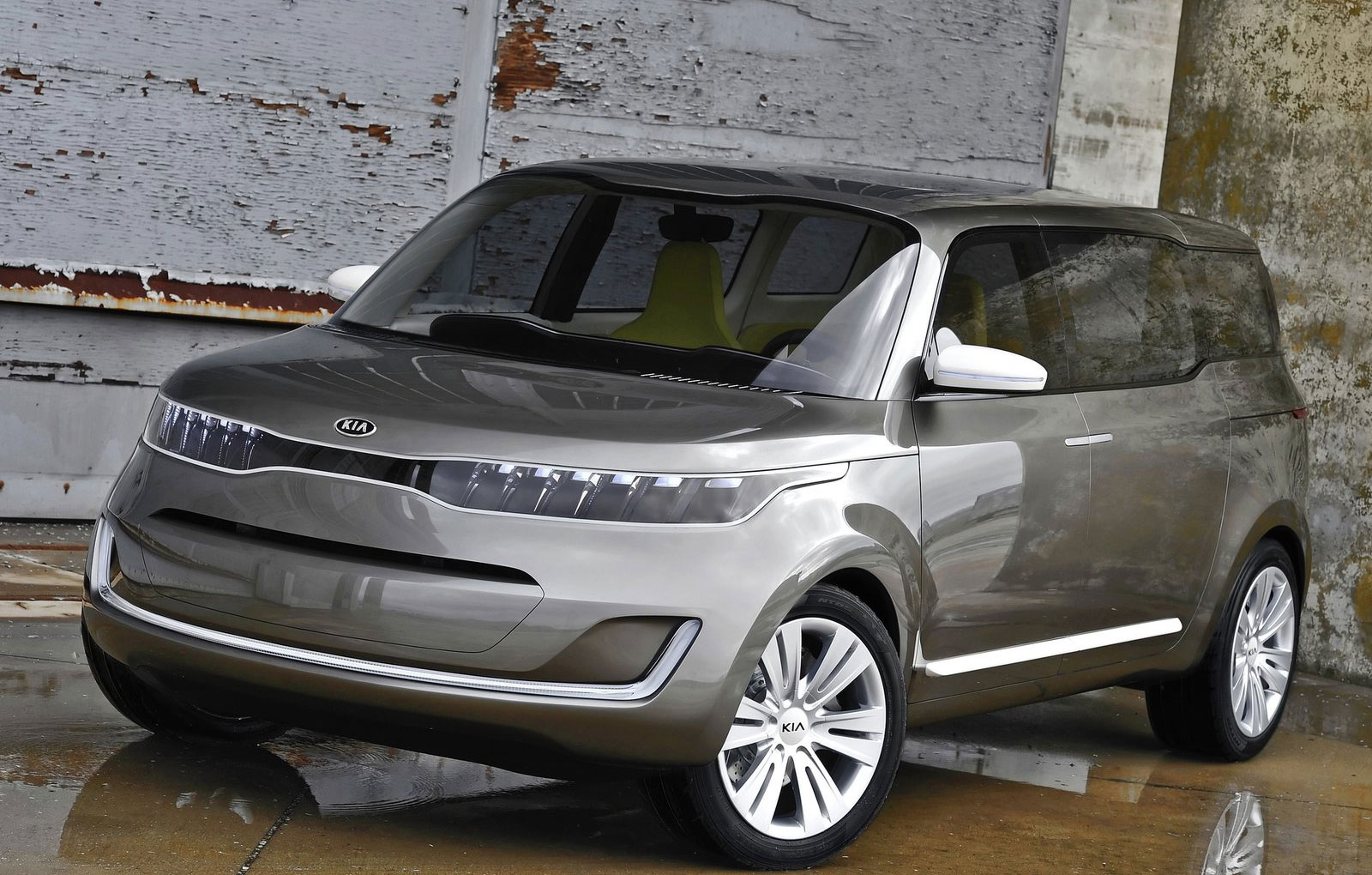 The futuristic idea is kept at the interior too where a special rail system is available, allowing the passengers to move and rotate the seats. The Korean manufacturer decided to create a 100% concept and came up with a stylish three-piece roof never seen before. Inside we find also a multifunctional navigation system able to control other various systems such as the audio or air conditioning.