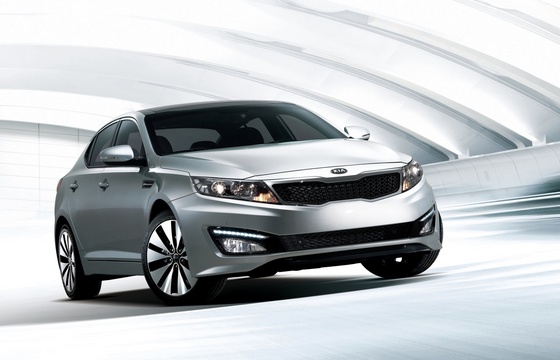 Kia will launch at the Showroom from New York next month their new model, I'm talking about the new Kia Magentis. This car looks like it has the power to surprise, leaving aside the past, this new Magentis fits perfectly on the Kia direction being a very good proposition on the limousines segment.
The involvement of Peter Schreyer in this project is obvious, he implementing that feline look which is the characteristic image of the Korean brand. The exact details are not known at this point but something tells me that the list is long. I'm looking now at the pictures and I noticed that this Kia Magentis has a very pronounced silhouette of a four-door coupe.
If you compare this Kia Magentis with her cousin Hyundai Sonata, the aesthetical differences are very clear, the platforms are common and maybe one of the motorizations will be the one of 2.4 liter capacity (gasoline), with a turbo version, and maybe a hybrid too. They said that this is a global product so there will not be differences between what we will see in New York and what we will get in Europe.