Austrian based Koenigseder tuning company have unveiled their latest creation in the form of the Nissan GT-R. If you don't know what to do to your supercar so that you can attract more attention, get a hold of what these guys did.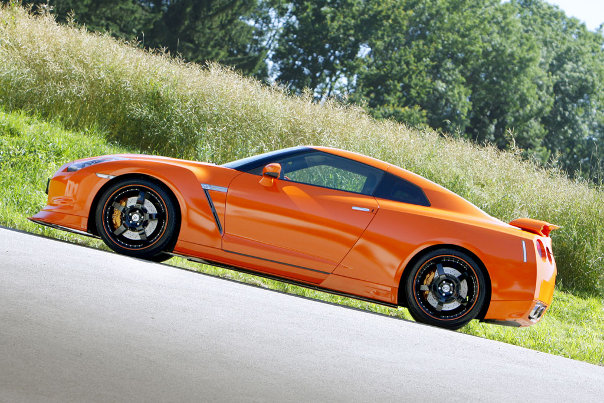 The first thing that strikes you when looking at the Koenigseder Nissan GT-R is it's crazy orange color. But on a closer look, providing you are familiar with the model, will let you notice a new aerodynamic body kit which has new front and rear bumpers and side skirts, all orange.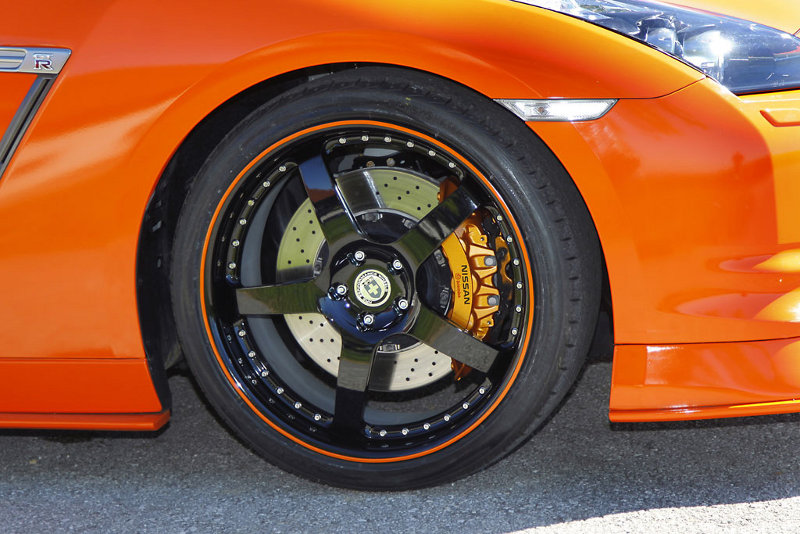 You will also notice the black 21-inch rims that also feature the orange motif in the form of a lip. Further examining the wheels will let you know that the tires aren't stock either, but from Yokohama.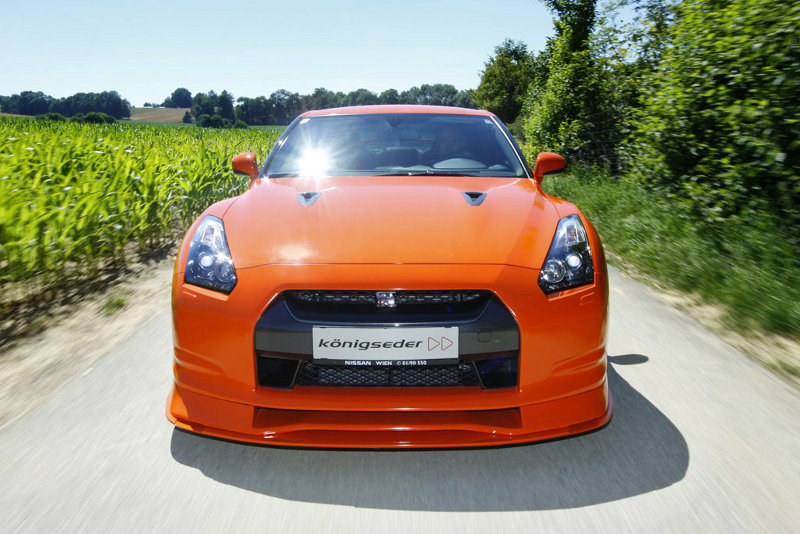 Getting in the Koenigseder Nissan GT-R, you will soon discover that it's horsepower has been upped as well, now sporting 580hp. This was also achieved (aside from some ECU modifications) thanks to the new Akrapovic exhaust system made of titanium. On the road, the KW suspension will do it's magic. If you floor it, 124mph will be reached in 9.8 seconds.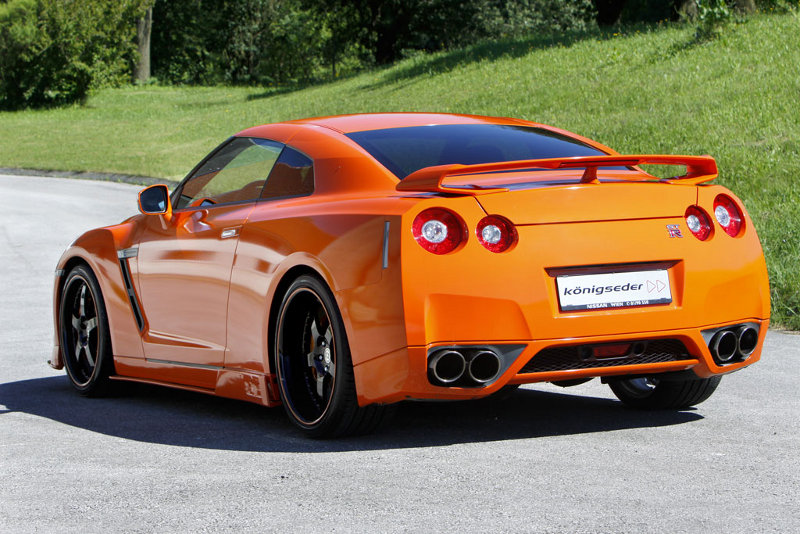 No price has been announced yet, but the Koenigseder Nissan GT-R looks like we have a winner.