A Lamborghini Aventador all wrapped in the gorgeous Rosso Corsa body finish, was recently launched on the web, the model wearing the one-off set of black gloss PUR Wheels.
The Lamborghini Aventador is looking absolutely spectacular with the PUR Wheels and hats off for the tuner division, as it is not quite easy to fit them on a Lamborghini, especially when they come in sizes of 20×9 and 21×12.5, front and rear. Add up a special body kit, and you will have a unique customized Aventador.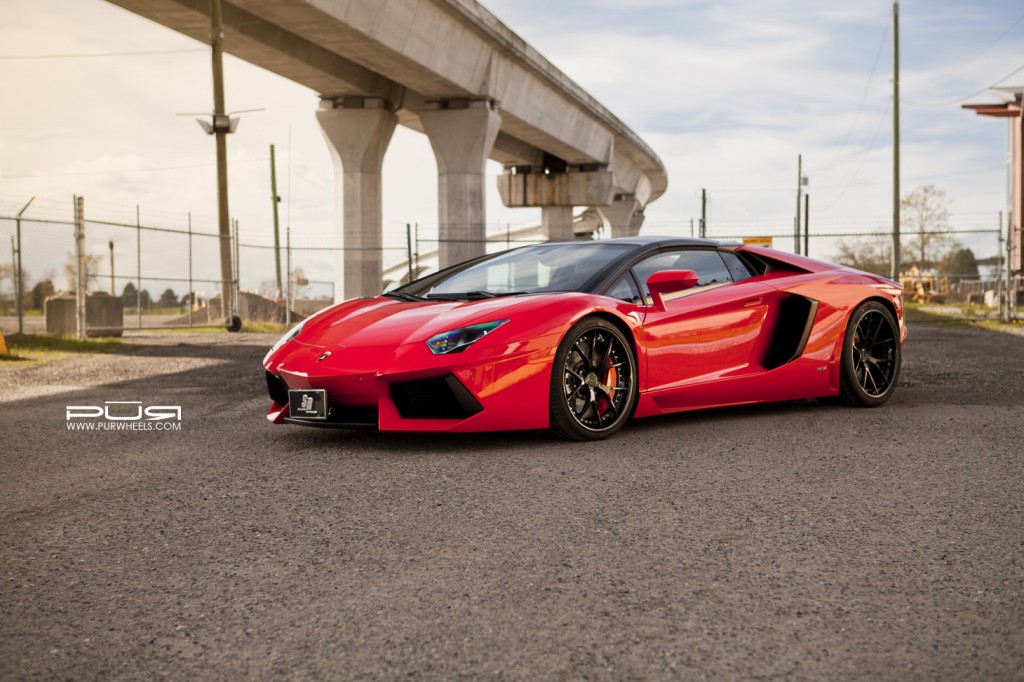 As a reminder, The Lamborghini Aventador showcased here was first launched worldwide at the 2011 Geneva Motor Show, with the supercar coming in the coupe and the roadster versions, rear mid-engine and all wheel-drive layout. The model is the official replacement of the Murcielago sports car and was built at the company`s factory in Sant`Agata Bolognese, Italy.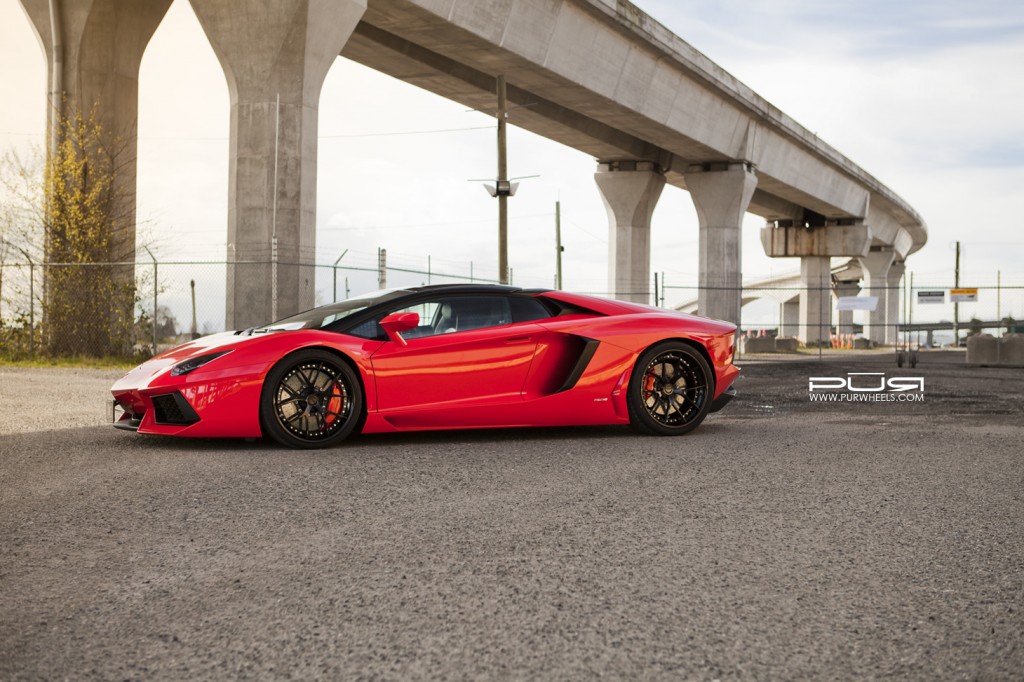 What is quite impressive about the supercar is the massive power it comes with under the hood, meaning a 6.5-liter unit, developing 690 horsepower and 690 Nm of torque, also found on the former Murcielago. This makes the supercar sprint from 0 to 100 km/h in just 3 seconds, at a top speed of 350 km/h.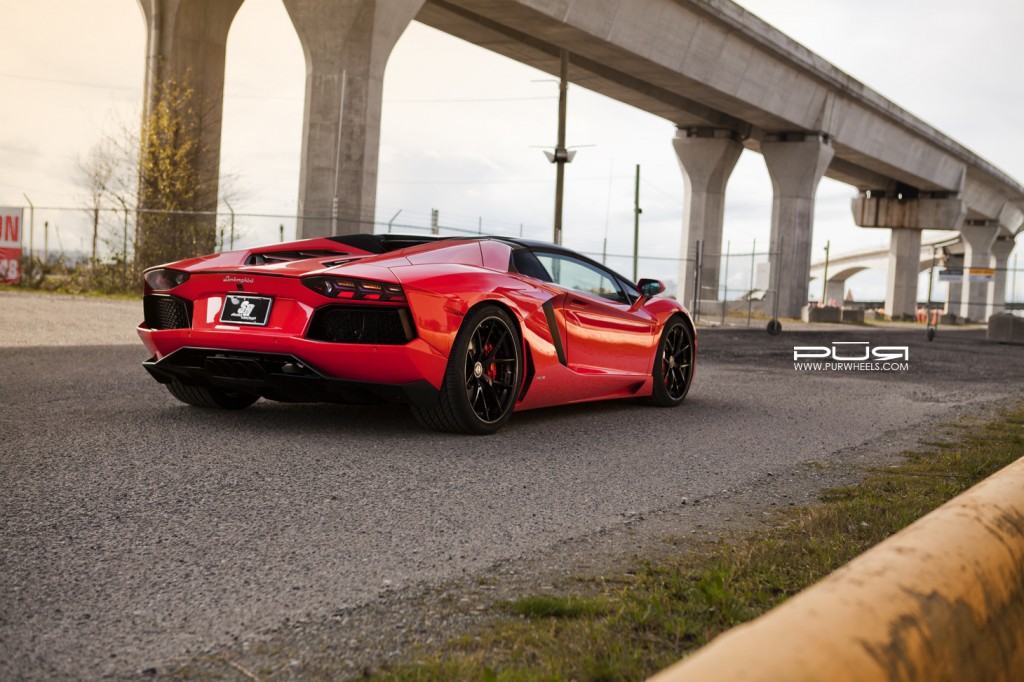 Enjoy the gorgeous photos with the Lamborghini Aventador riding on PUR Wheels!