If you really want a very special version of the current Fiat 500 Abarth, then, the Italian specialists from Lucarelli-Monza got exactly what you want. Fiat 500 Abarth Motore Centrale R230 is the complete name of the model, the tiny vehicle being fitted with a revised version of the 1.4-liter unit, an engine placed in the center of the car.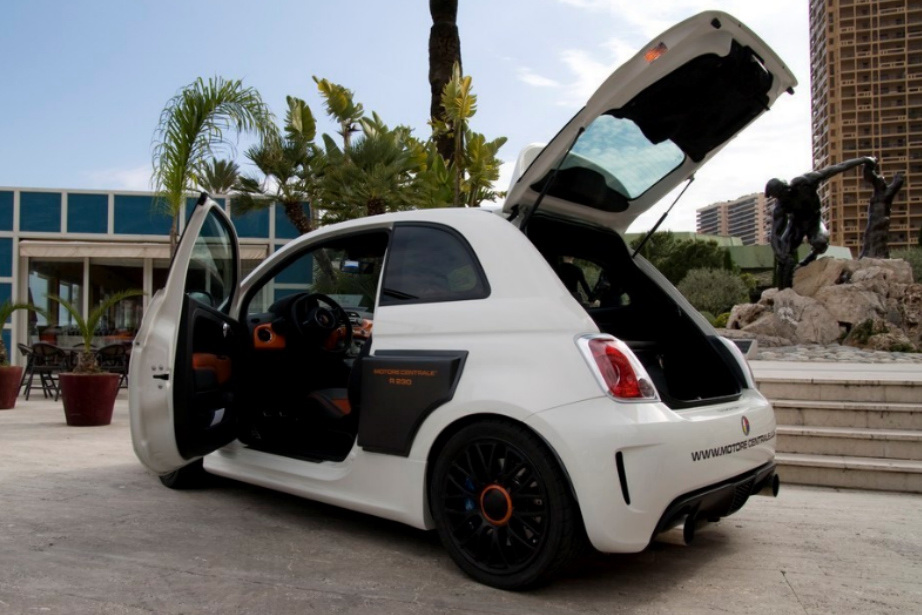 Due to a revised ECU unit, a new dual-pipe exhaust system and a Garrett turbine, the Italian models develops 230 horsepower and 330 Nm of torque. With some help from a five-speed manual gearbox, the Fiat 500 Abarth Motore Centrale R230 is able to accelerate from 0 to 100 km/h in just 4,7 seconds.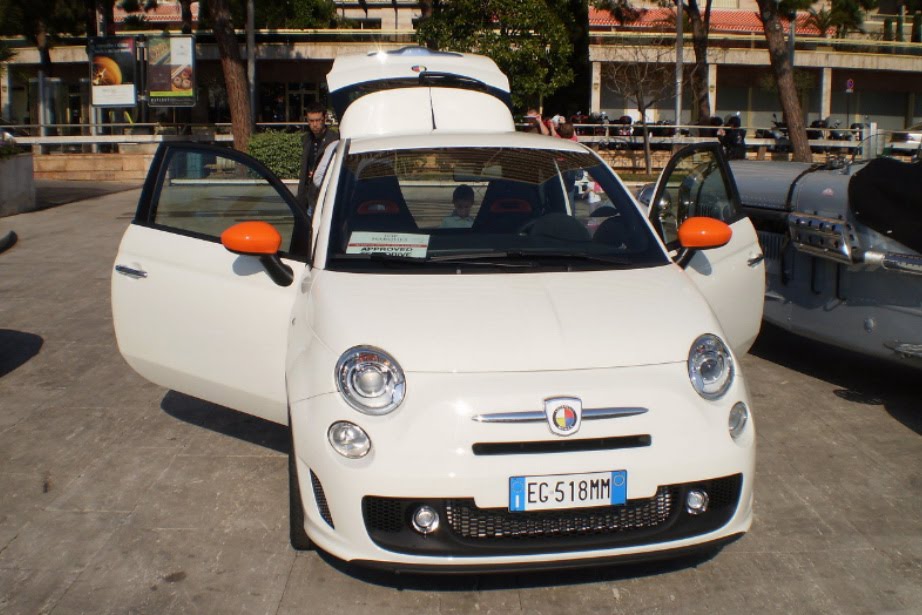 The top speed of the revised Italian model is 240 km/h, these great achievements being also possible due to the low total mass of around 1,000 kilograms.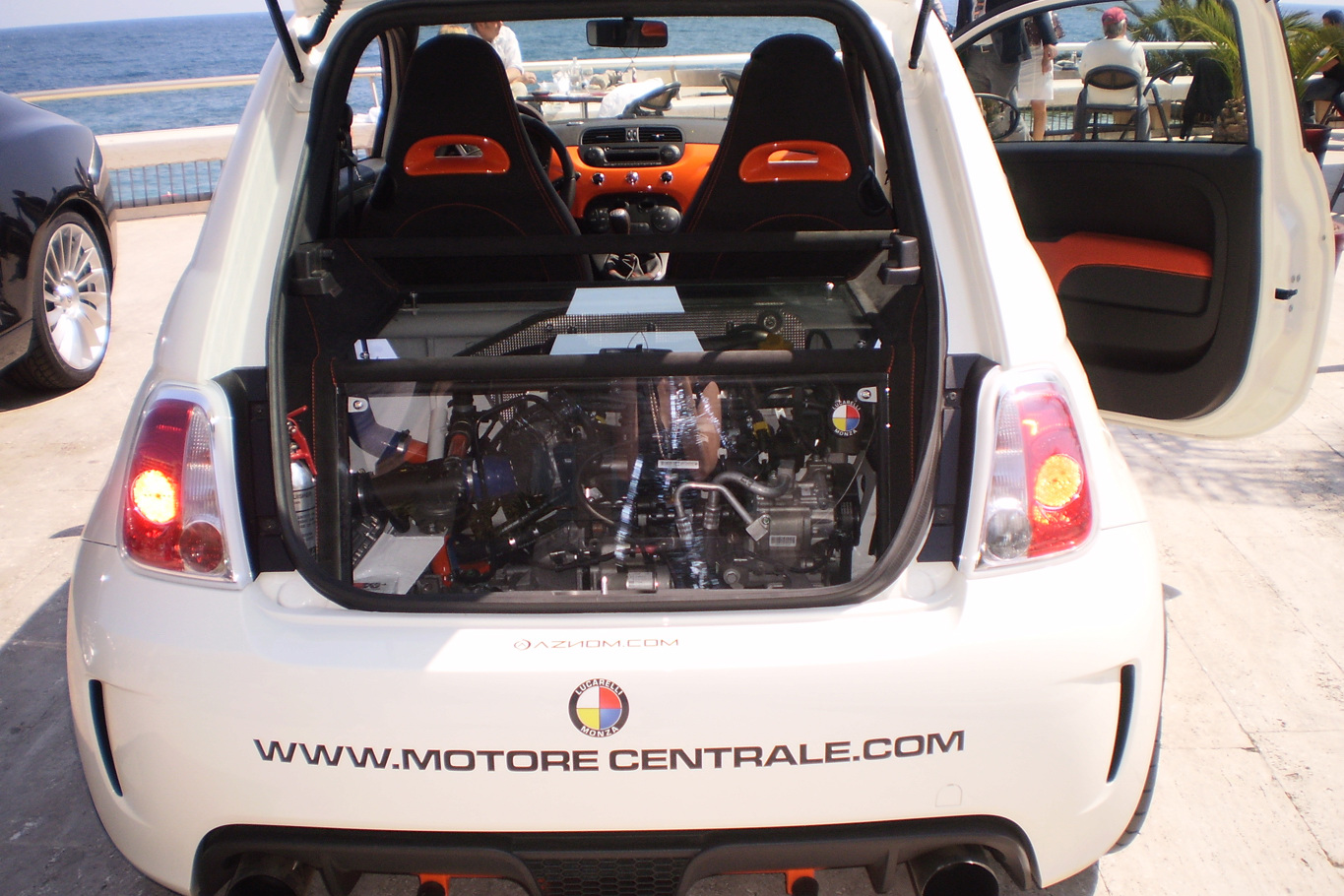 Other improvements include a high performance braking system, a revised suspension and of course, some aesthetic tweaks. From them, we can note the 17-inch allow wheels fitted with 205/40 tires, air vents on each side of the model in order to prevent the engine from overheating, a white exterior finish and orange side mirrors. Inside, the rear seat has been replaced by the engine while the front seats get leather and other minor tweaks.