Mazda prepared a subtle facelift treatment for the current generation MX-5, a model offered both as a Roadster and Roadster Coupe.
The model was seen for the first time at Paris and comes with new exterior finishes including a Dolphin Grey, revised front bumper and grille, but also with new interior trim and a restyled steering wheel.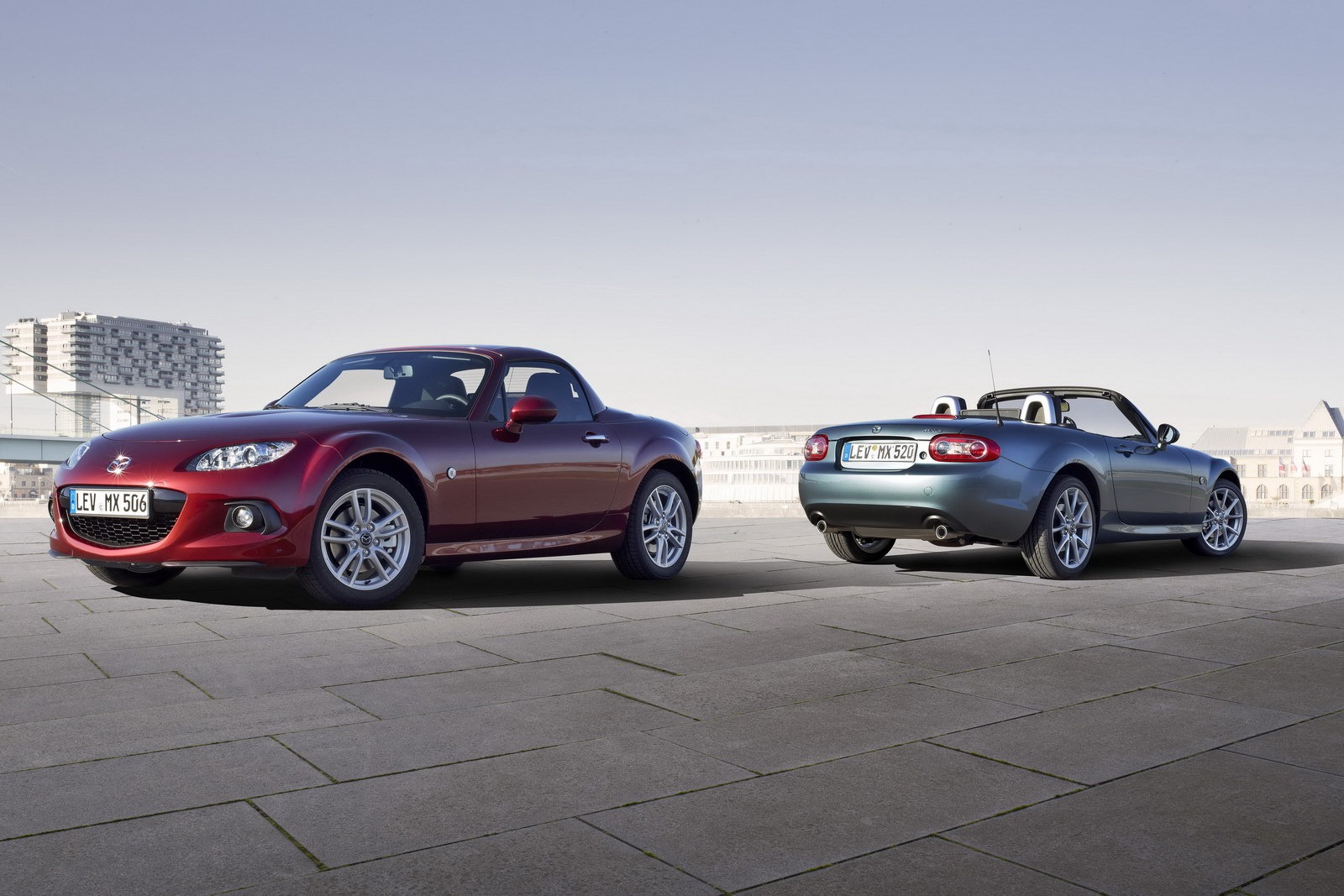 Even the engine range remains the same, namely a 1.8-liter 126hp unit and a 2.0-liter 160hp engine, Mazda says that the acceleration management program is now improved and provides a better throttle response.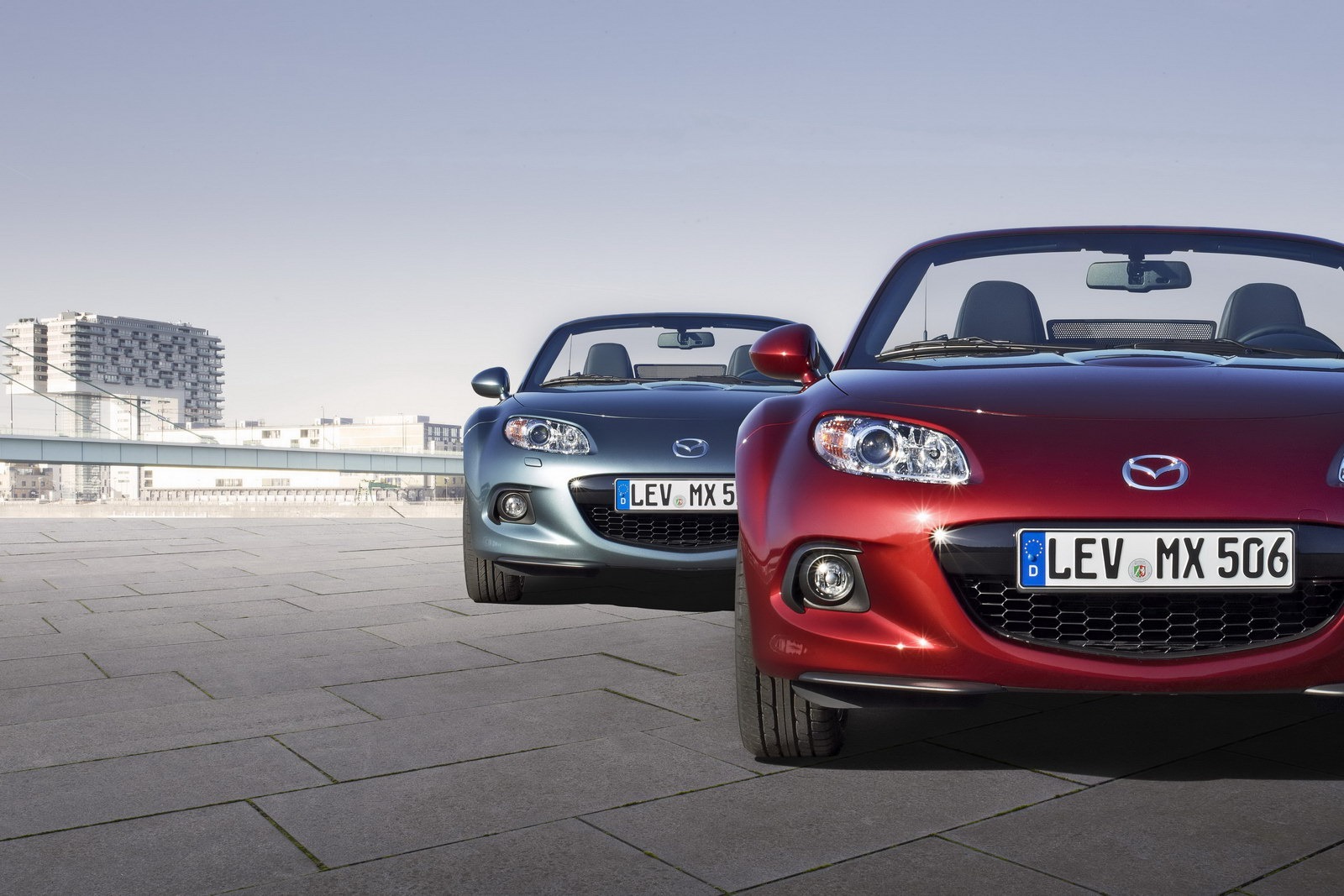 The braking system also benefits from some tweaks for the vacuum brake booster. The Japanese car maker also wants to improve the safety through revised front bumper and hood, both being reinforced to protect better the pedestrians in case of an accident.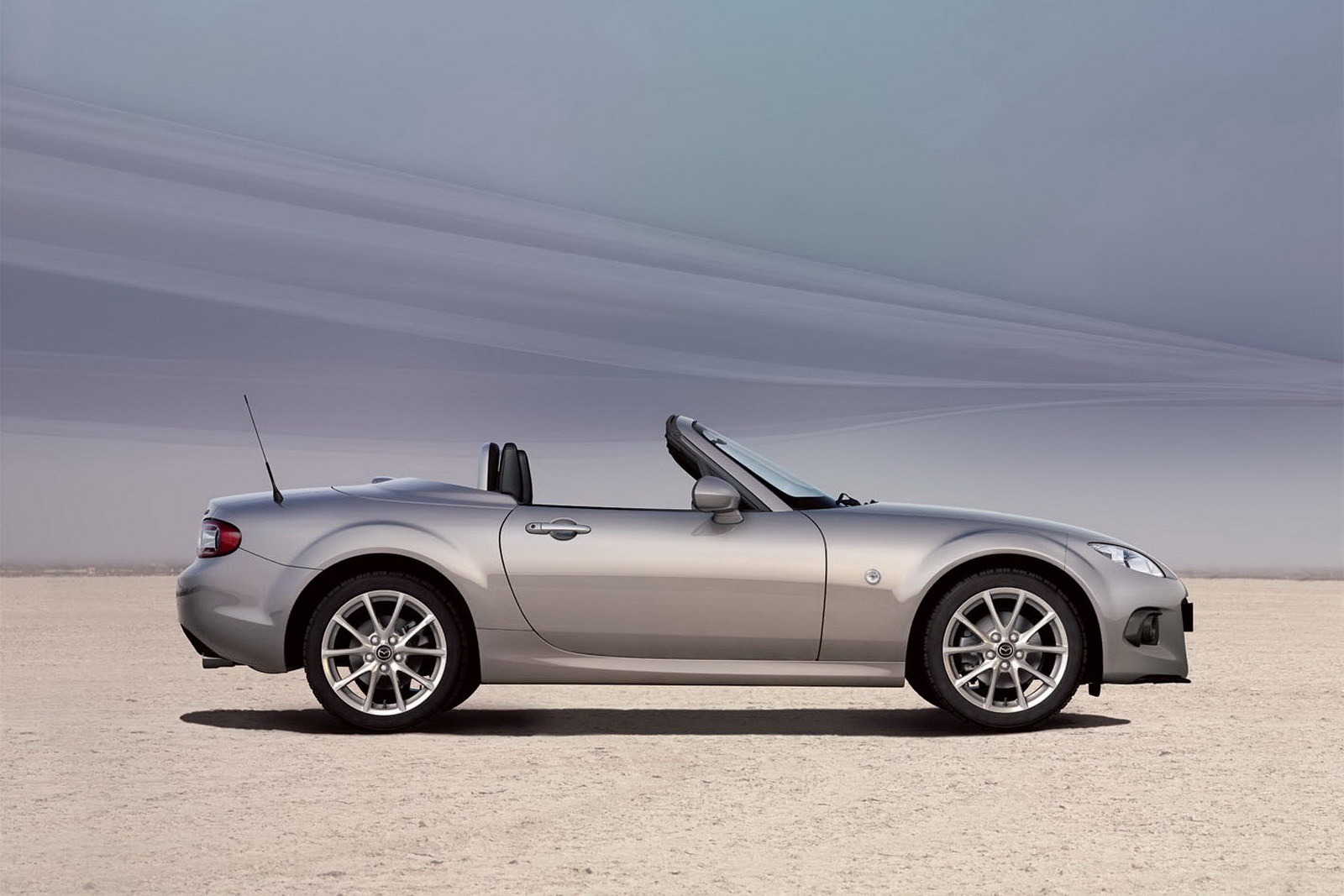 The new Mazda MX-5 is available for order now in both soft- and hard-top variants.