The British arm of Mazda has a bit of a surprise for their customer base in the form of two new limited editions of their most popular of products, the Mazda 2 and the iconic MX-5 Roadster.
These two new limited editions will each be called the Black Edition and, interestingly enough, neither of them can be ordered in a black paint finish.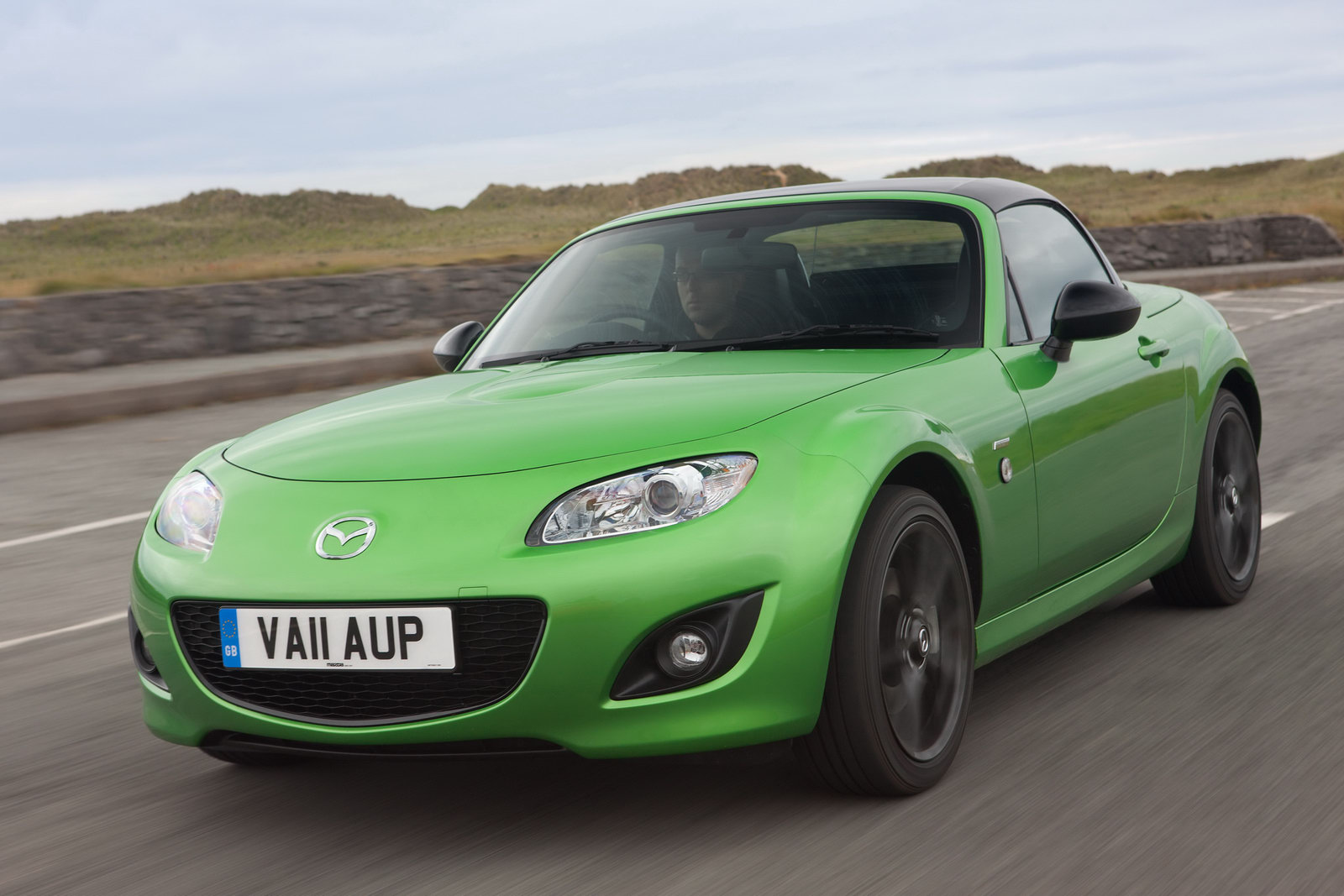 Most likely grabbing a bit of inspiration from Mercedes' AMG division naming the new UK prone limited edition Mazdas can be ordered with a few extra gimmicks and such but only in Spirited Green metallic, Crystal White Pearlescent or Velocity Red Mica.

Hunkering to the idea of British racing green and the somewhat better looking feel of this setup, my bet would be that the Spirited Green metallic would be the best seller of all the lineup.
Originally, Mazda claims the Black Editions of the MX-5 and 2 were inspired by the Japanese company's Mazda MX-5 GT racecar, a 275 horsepower racer that is fighting in the 2011 Britcar Production GTN Championship.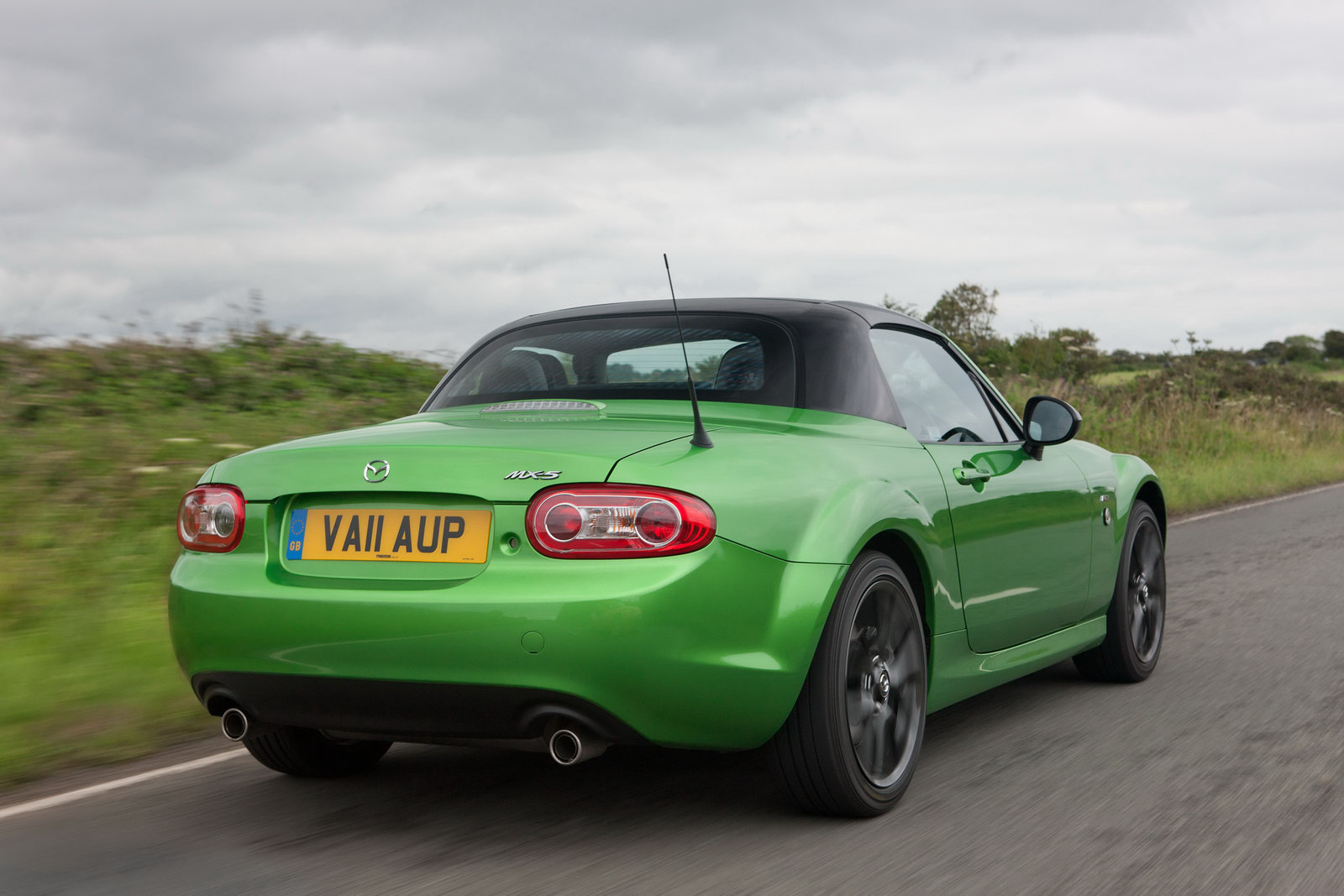 That's simply marketing at work since the Mazda MX-5 Black Edition doesn't get any performance upgrades and nor does the Mazda 2 Black Edition.
As it happens, the MX-5 Black Edition is based on the Sport Tech model, the one with the 2.0 liter engine and a six-speed manual transmission and on top of that you get a black vinyl roof and matte black 16 inch alloy wheels.
The interior of the MX-5 Black edition is where you'll find black leather seats, alloy pedals, unique floor mats and a plaque to showcase how you got one of only 500 units made.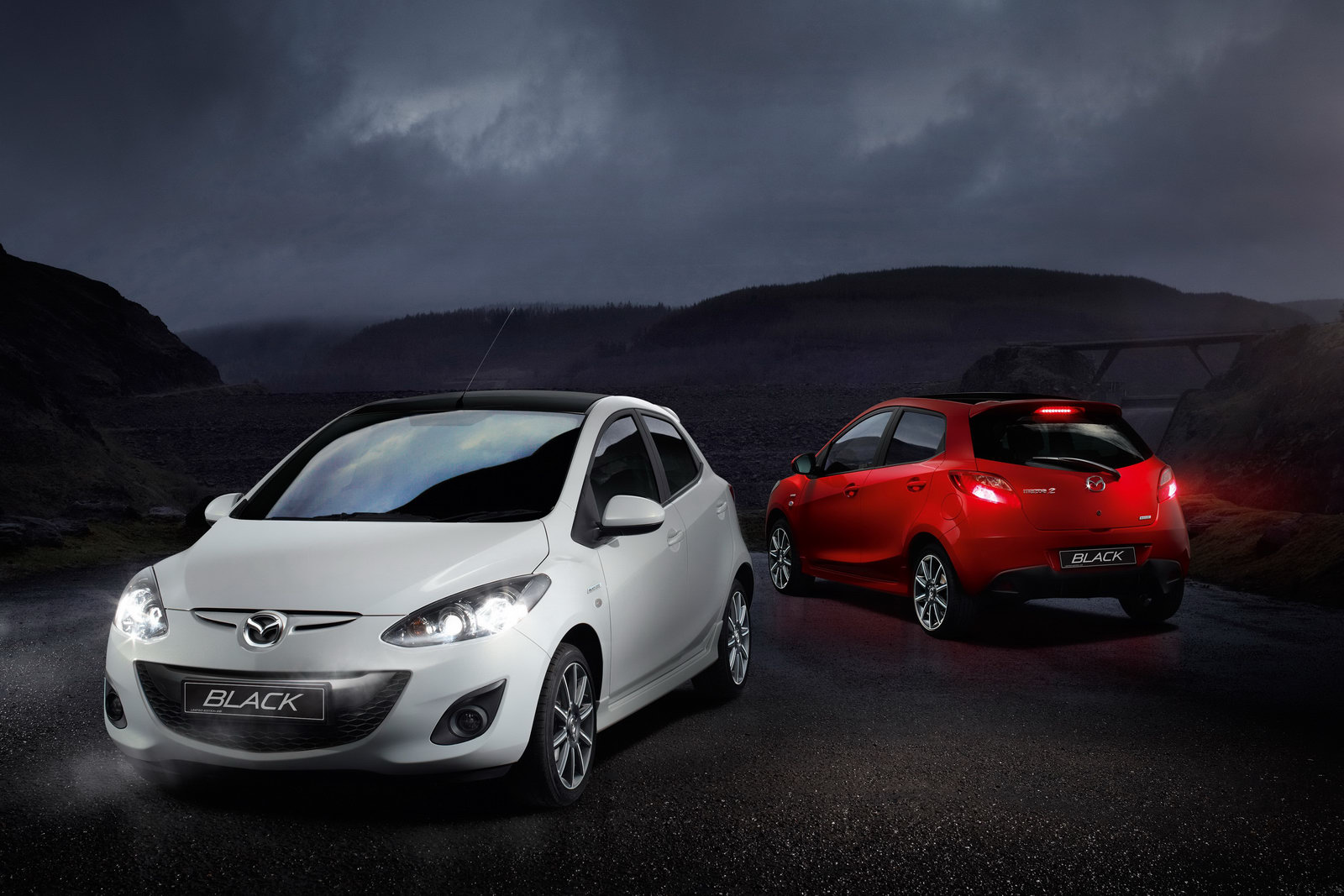 A very similar story is going on at the exciting end of the Mazda 2 Black Edition. Again, no power or handling upgrades are available but you do get the same 16 alloy wheels as the MX-5 roadster and, weirdly, the same color scheme you may appoint on the roadster.
Inside it you'll find something called black sports interior, air conditioning, Bluetooth connectivity, new floor mats and a button for the new and trendy special fog lights.
On the road pricing for the Black EDition Mazda 2 starts at £12.815 and only 618 units will be produced whereas the MX-5 Black will be going for £22.995.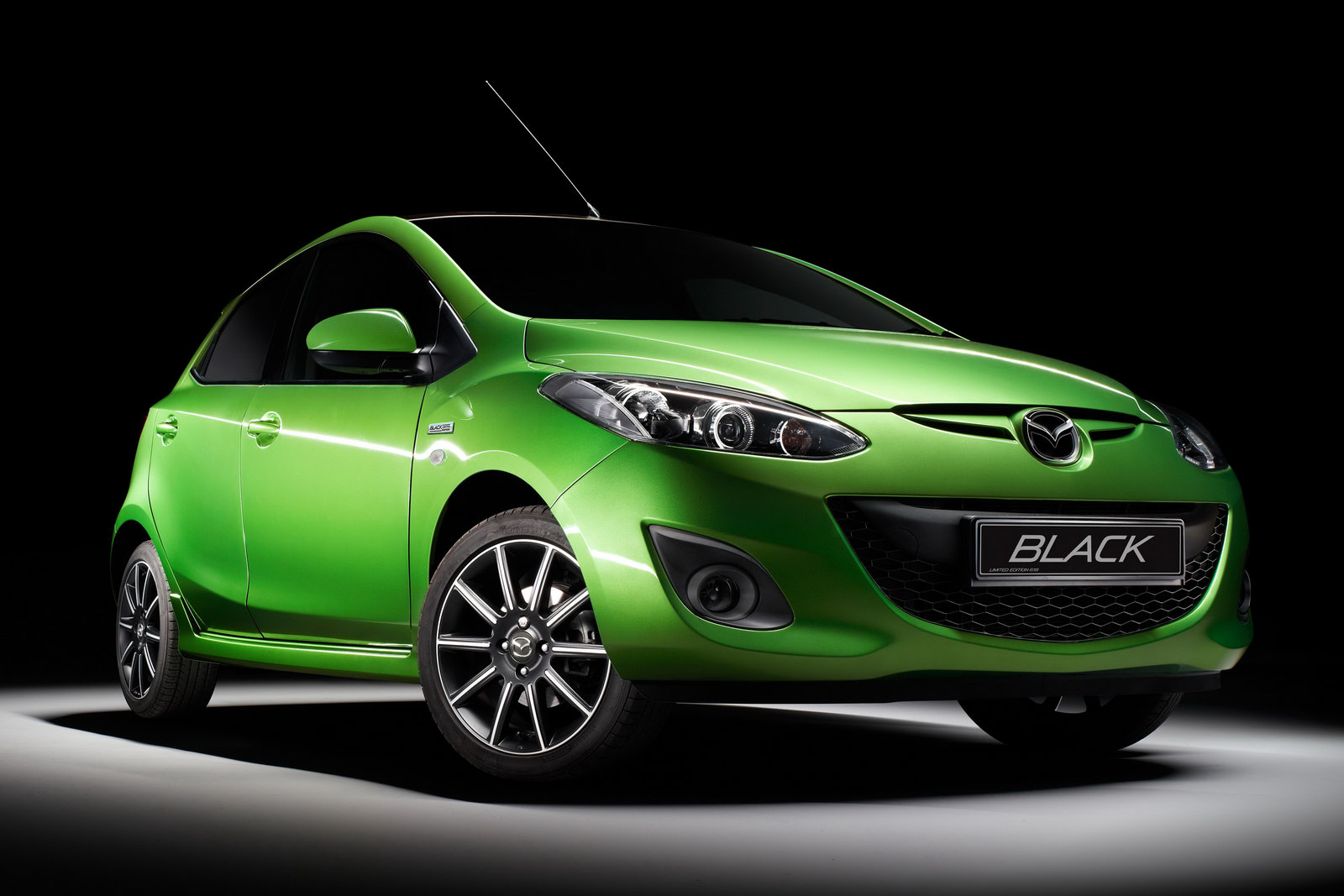 The official market debut for both these cars is scheduled to be very soon, with an appointed period being "later this month", so with just a few days left, I'd get my wallet ready for a beating.