Vossen Wheels tuning division is one of the most famous tuners in the wheeling industry, providing hot models with exquisite and high-performance wheels. It was also the case of this white finished Mercedes-AMG GT S, which has received the Vossen Forged rims, which make it look sportier.
The Vossen Forged wheels complement the entire body style and color and provide a unique personality which will definitely turn a lot of heads when cruising down the streets. But perhaps the photos with the Mercedes-AMG GT S with the Vossen wheels speak for themselves.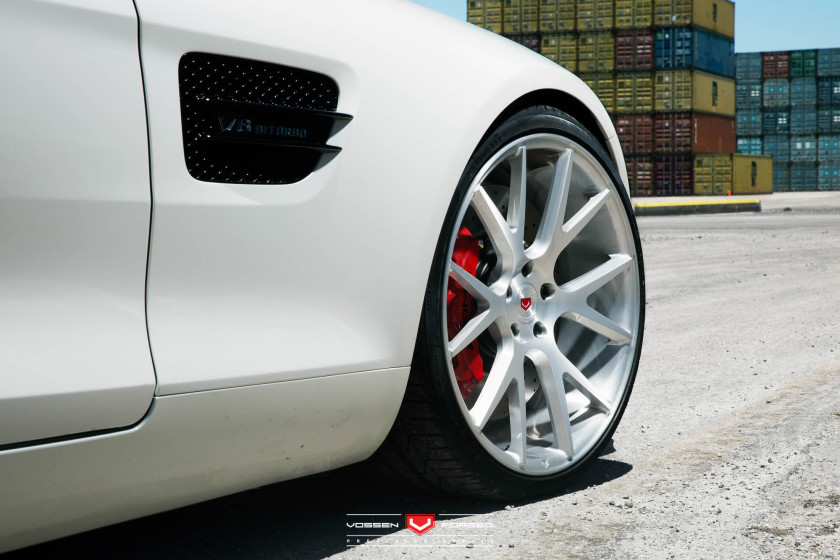 As a reminder, the Mercedes-AMG GT S was manufactured in two variants, the AMG GT as well as the AMG GT S, seen here in the photos. Both trims come with the same 4.0-liter twin turbo V8 engine, which produces 460 horsepower and 600 Nm of torque, in the regular AMG GT. This is enough to reach 4.0 seconds from 0 to 100 km/h.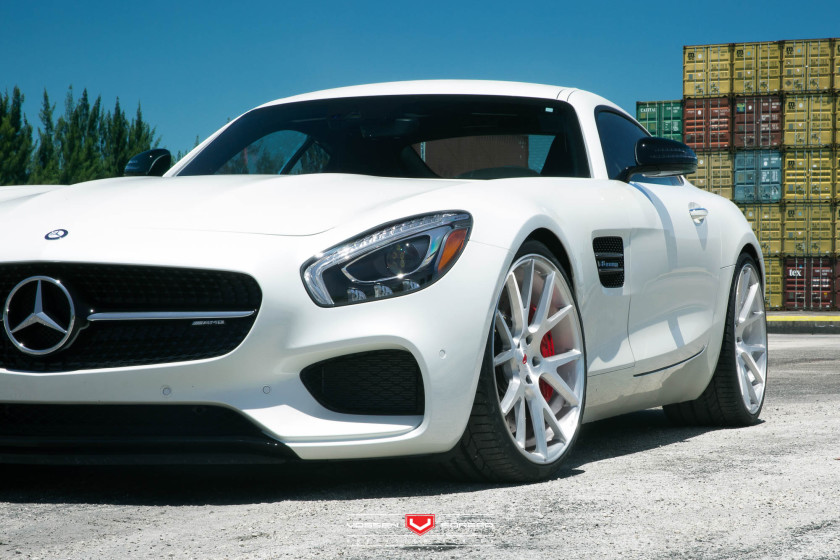 On the other hand, the Mercedes-AMG GT S is developing 503 horsepower and 650 Nm of torque, reaching 0 to 100 km/h in 3.8 seconds, at a topping of 310 km/h. Enjoy the photo gallery with the Mercedes-AMG GT S riding on on the Vossen Forged wheels!