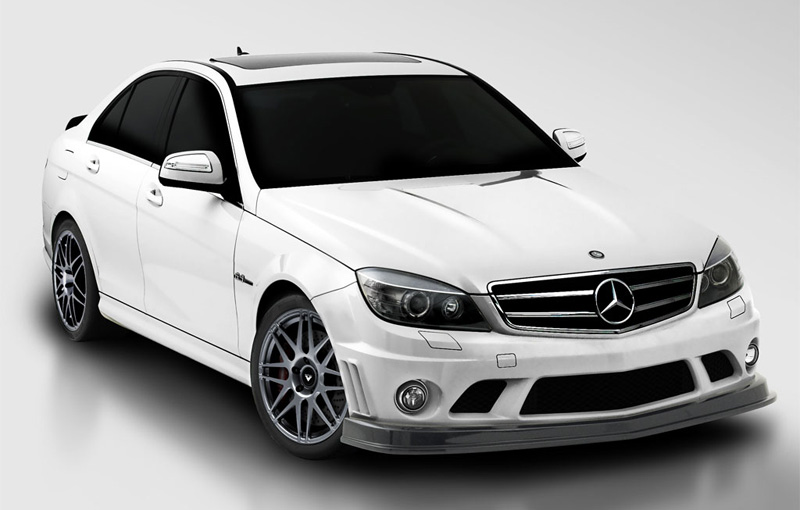 Vorsteiner tuning house has developed an aesthetic kit for the Mercedes C63 AMG that brings a number of elements of carbon fiber but also wheels with different finishes. German tuners from Vorsteiner tried to make from the powerful C63 AMG, a car more attractive and therefore have developed an aerodynamic kit, which is inspired quite more from the CLK Black Series appearance. The images reveal a kit with carbon fiber elements and a new set of wheels.
The general aspect was improved by using an extension for the front spoiler and a trunk spoiler positioned on the boot's door. The carbon fiber deflector can not miss, it connects in the rear the chromed endings of the exhaust system.

The performance version uses a set of alloy wheels V-101 Monoblock Forged, with eight spokes, which can be ordered in two sizes, 19 and 20 inches. Customers can opt for a total of seven types of finishing the rims, but Vorsteiner promises also executions on request.