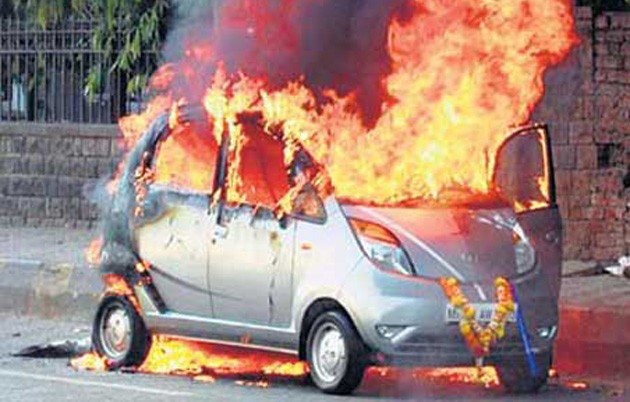 A Tata Nano model caught fire in India after 40 minutes on the highway. The car have totally burned and the authorities and Tata Motors officials are investigating the incident.
The famous Tata Nano, the cheapest car in the world, is back in the spotlight in India after a unit caught fire in Mumbai. The model was fresh purchased from a representative from Prabhadevi, Mumbai and was owned by Satish Sawant broker. In 2009, three Tata Nano customers have reported fires or flames and smoke coming from their vehicle.

The problems occurred in about 45 minutes from the moment they started. Satish Sawant received a driver from the representative because he doesn't know to drive. Fortunately for those two, they escaped unharmed. The two passengers have not seen the fire, it was reported by a biker who passed the vehicle and alerted the driver. For now, the people at Tata Motors are investigating the incident to discover the cause of the fire.