The Mercedes SLS is the company's first and so far only supercar built in-house by their special tuning AMG division, therefore the company's flagship model at the moment.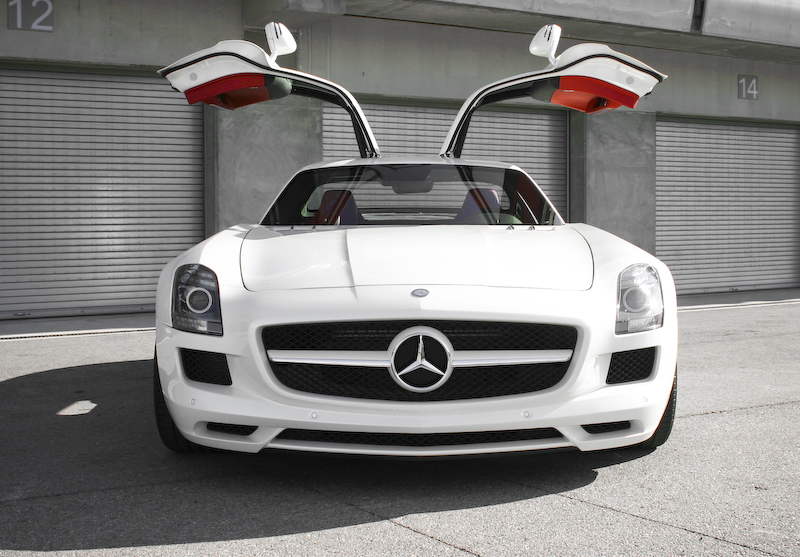 Built as a spiritual successor to the car that got the supercar ball rolling, namely the Mercedes-Benz 300 SL Gullwing. You can see some of the DNA of the primordial three pointed star supercar in the Mercedes SLS as it still retains the famous doors, the side air vents and the overall shape.
Power for the Mercedes SLS comes from the famous AMG developed 6.2 liter DOHC V8 powerplant. Teamed to a brand new seven speed dual-clutch semi-automatic gearbox the multiple award winning engine can push the Mercedes SLS all the way to the exciting side of 197 mph.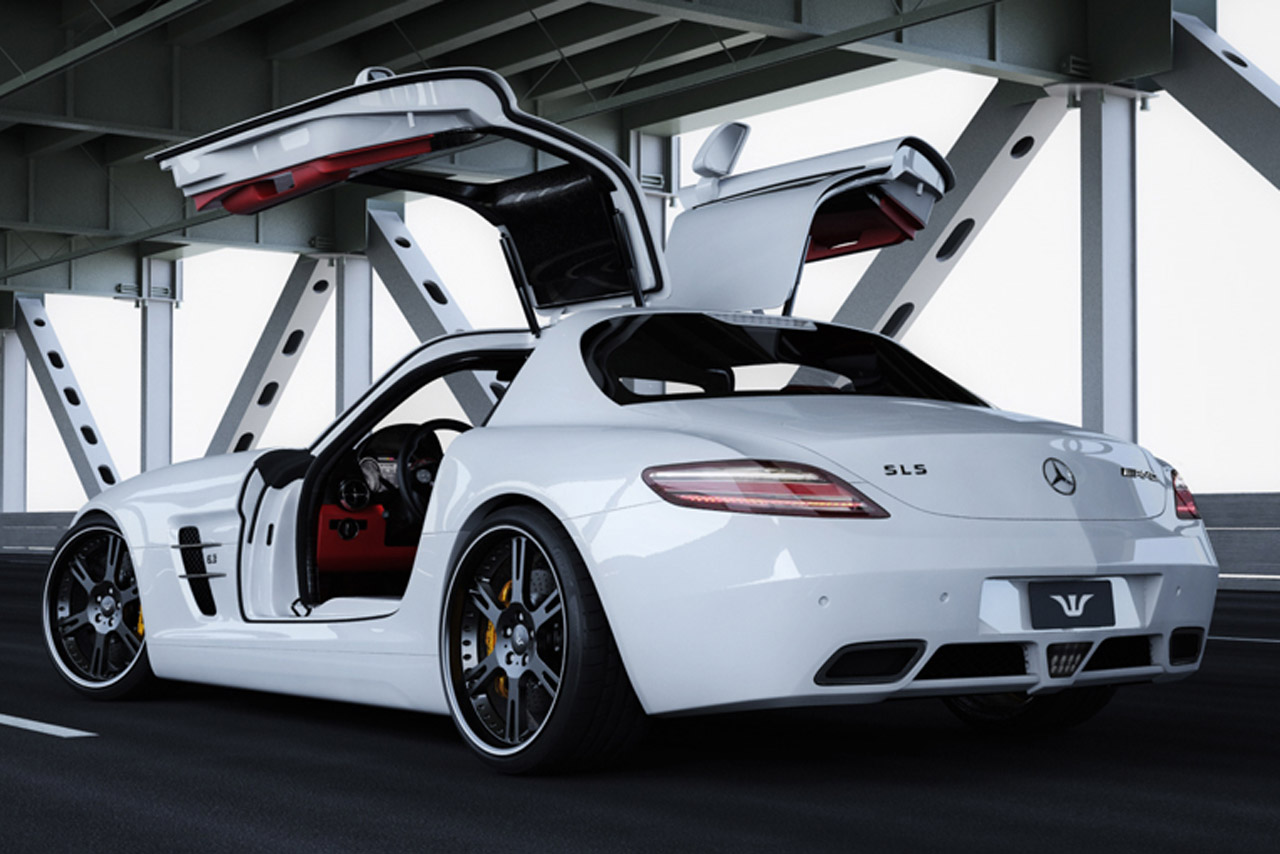 Apparently the 563 horsepower, 480 lb-ft of torque engine was actually limited to this top speed but nearly 200 mph isn't something you can sneeze at regardless of who you are. That is unless you're the previous owner of a Mercedes SLR McLaren.
As incredible as the Mercedes SLS AMG is, it isn't quite as fast as the McLaren developed supercar Mercedes made which could go past the magic 200 mph figure. Nevertheless the Mercedes SLS AMG top trumps its older sibling in other areas such as braking feel and interior quality.