Mercedes say the SLS AMG is their flagship. It's a comfortable supercar, it can outrun most cars out there, is a huge laugh and is a definition of luxury.
One thing that defines the SLS AMG is the look of the exterior. It may be a little bland but the bonnet stretches out for miles.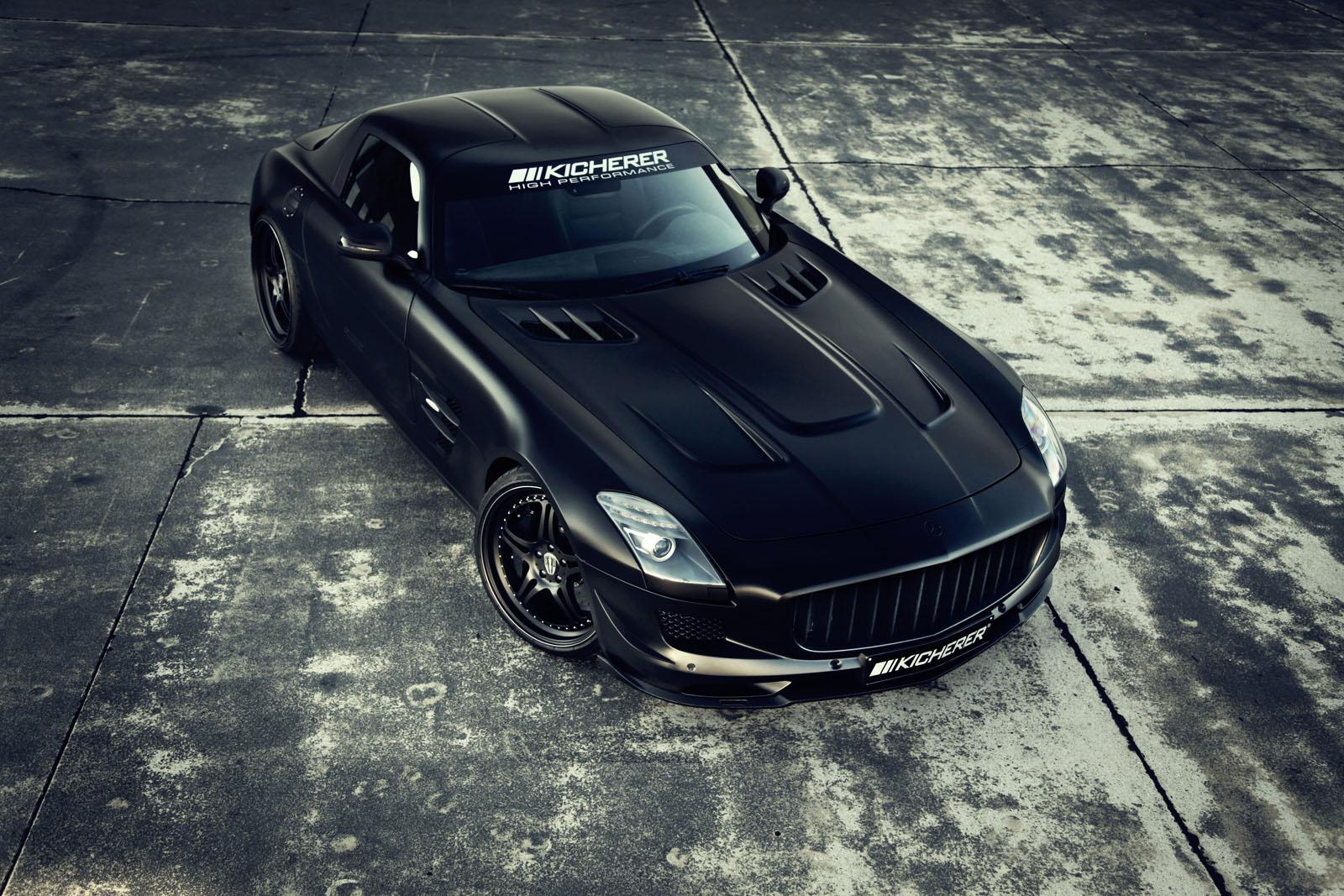 The engine underneath it however, that doesn't really stretch as much and though it's powerful, it often feels like it's got too much spare room.

German tuner Kicherer decided to take advantage of the extra room and boost the engine up by quite a bit. Whereas most would expect them to squeeze a V12 in there, maybe a twin turbocharged one, they went for something less complicated.
Kicherer fitted a supercharger on top 6.2 liter V8 engine to create something reminiscent of the powerplant in the Mercedes McLaren SLR.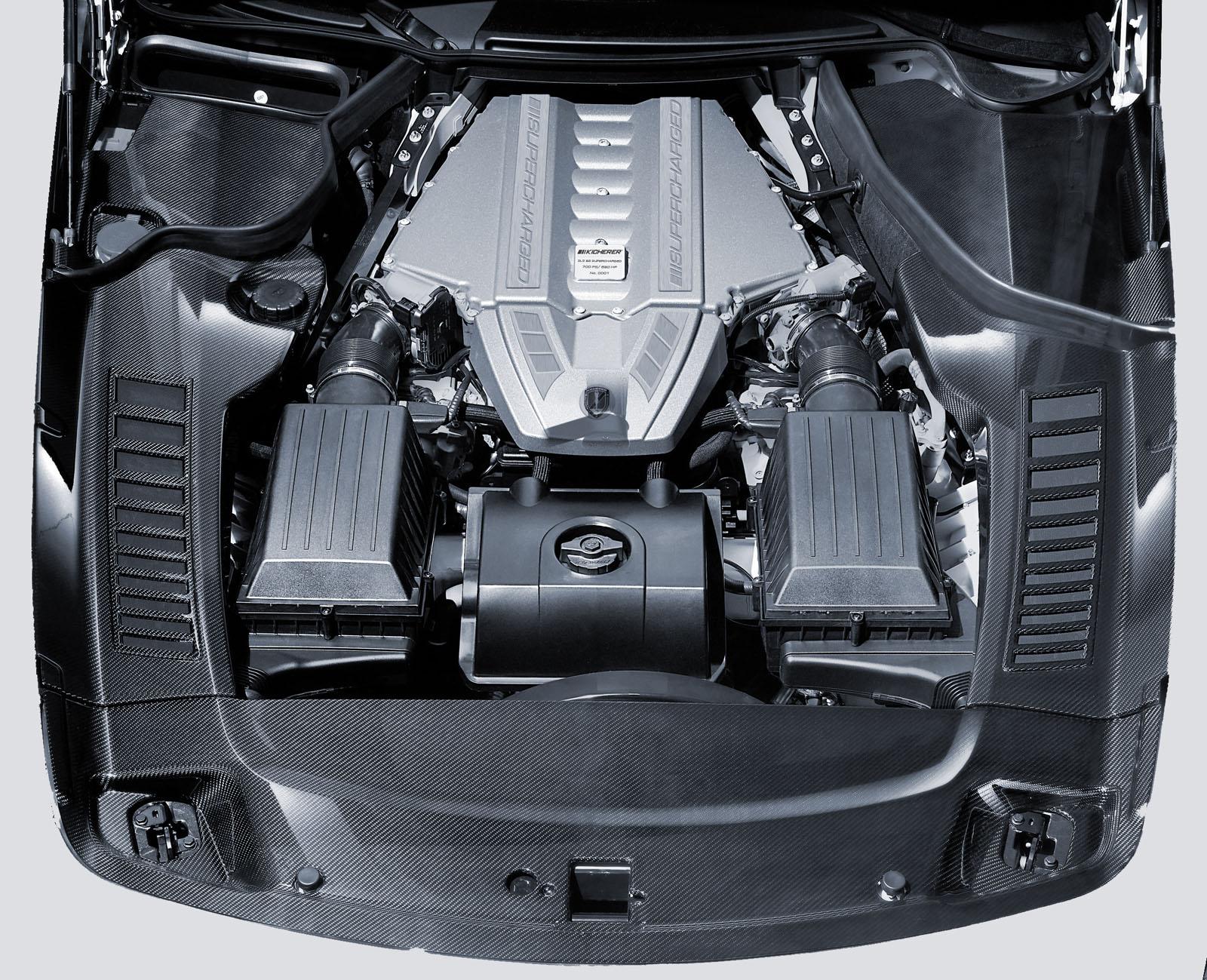 We're looking down the barrel of great torque, great power and even greater fuel consumption. Who cares about that though, it's an SLS AMG, not a Golf diesel.
This bad boy produces 700 horsepower and 619 lb-ft of torque. 0 to 62 happens in 3.4 seconds now and the top speed is simply described as "in excess of 186 mph".
The tuner was so pleased with the results that they've actually taken a swing at the rest of the car. Titling the package Supercharged GT isn't their true strike of inspiration though.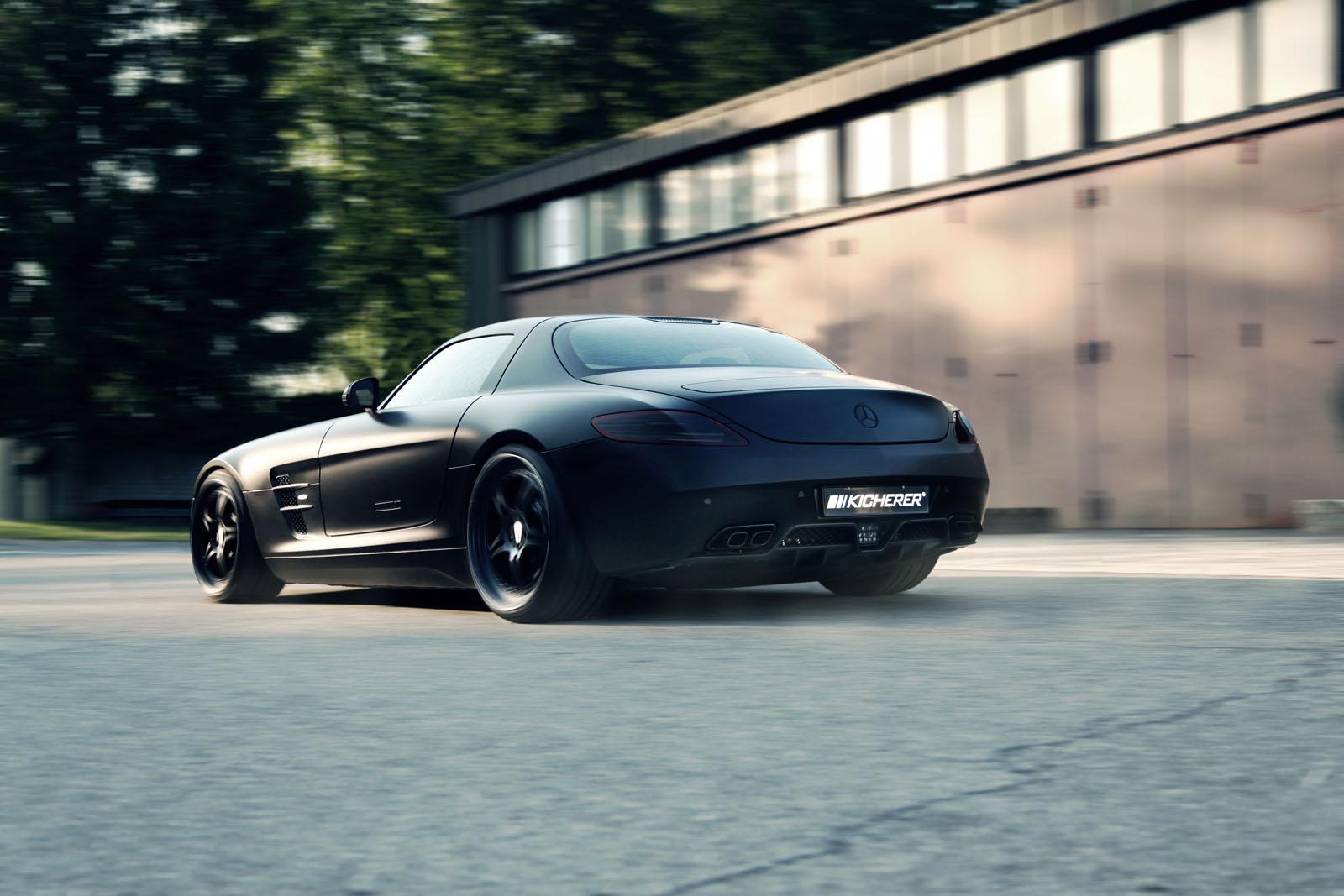 Anyway, they do offer a new, unusual front grille, a vented bonnet, 21 inch alloy wheels and a matte black exterior finish.