The well-known Germans from Brabus unveiled a new tuning kit for the Mercedes SLS AMG Roadster, a package revealed in front of the audience at the Essen Motor Show in Germany. To begin with, the tuners improved the performance of the German supercar by revising the ECU unit, providing a titanium exhaust system with four pipes but also remapping the ignition and injection.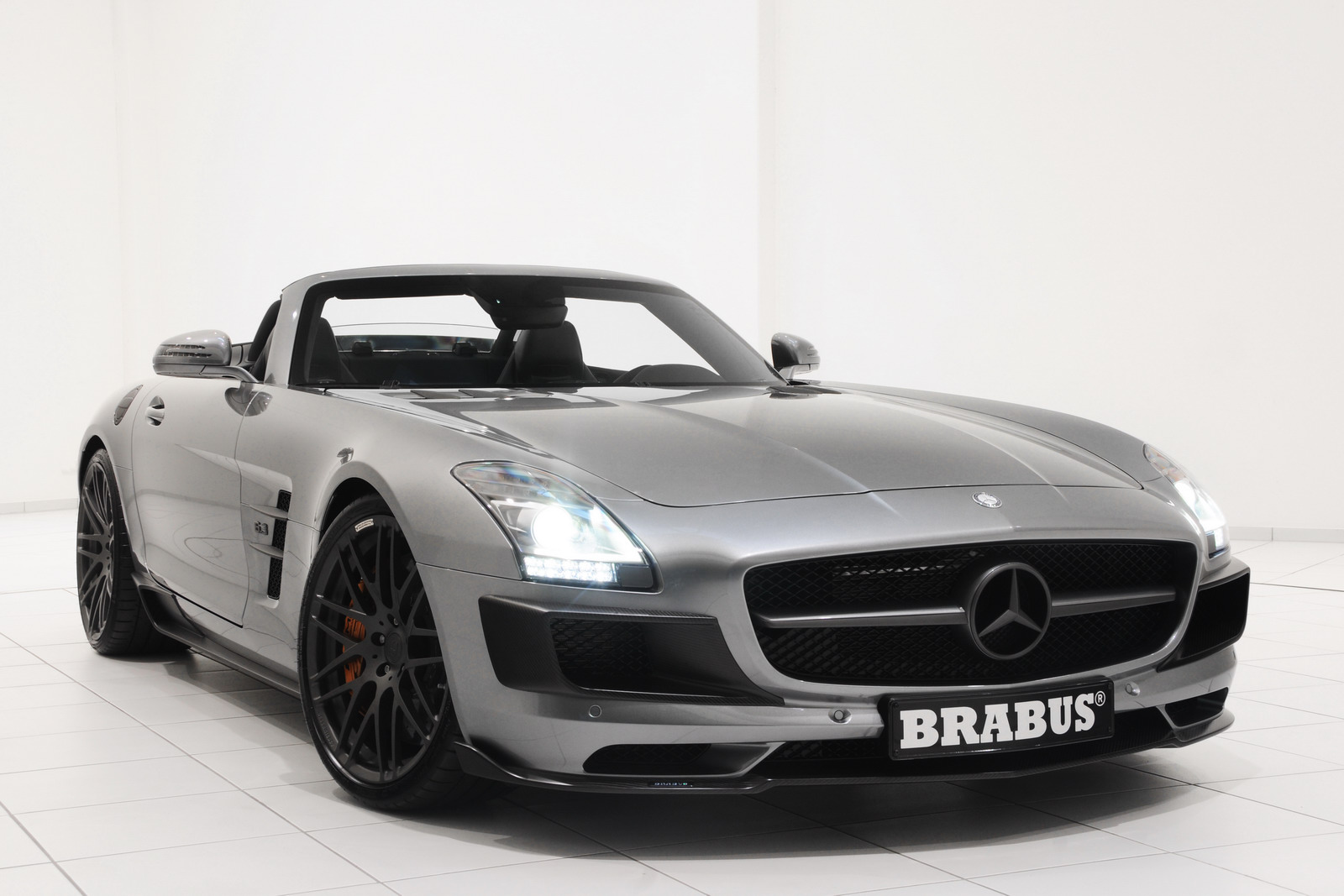 All these upgrades result into a power boost from the series 571 horsepower to a total of 611 horses. Other improvements brought by Brabus include a Front Lift System able to increase the ground clearance of the model by 50 millimeters but also a Bilstein adjustable sport suspension which lowers the ride height by up to 40 mm.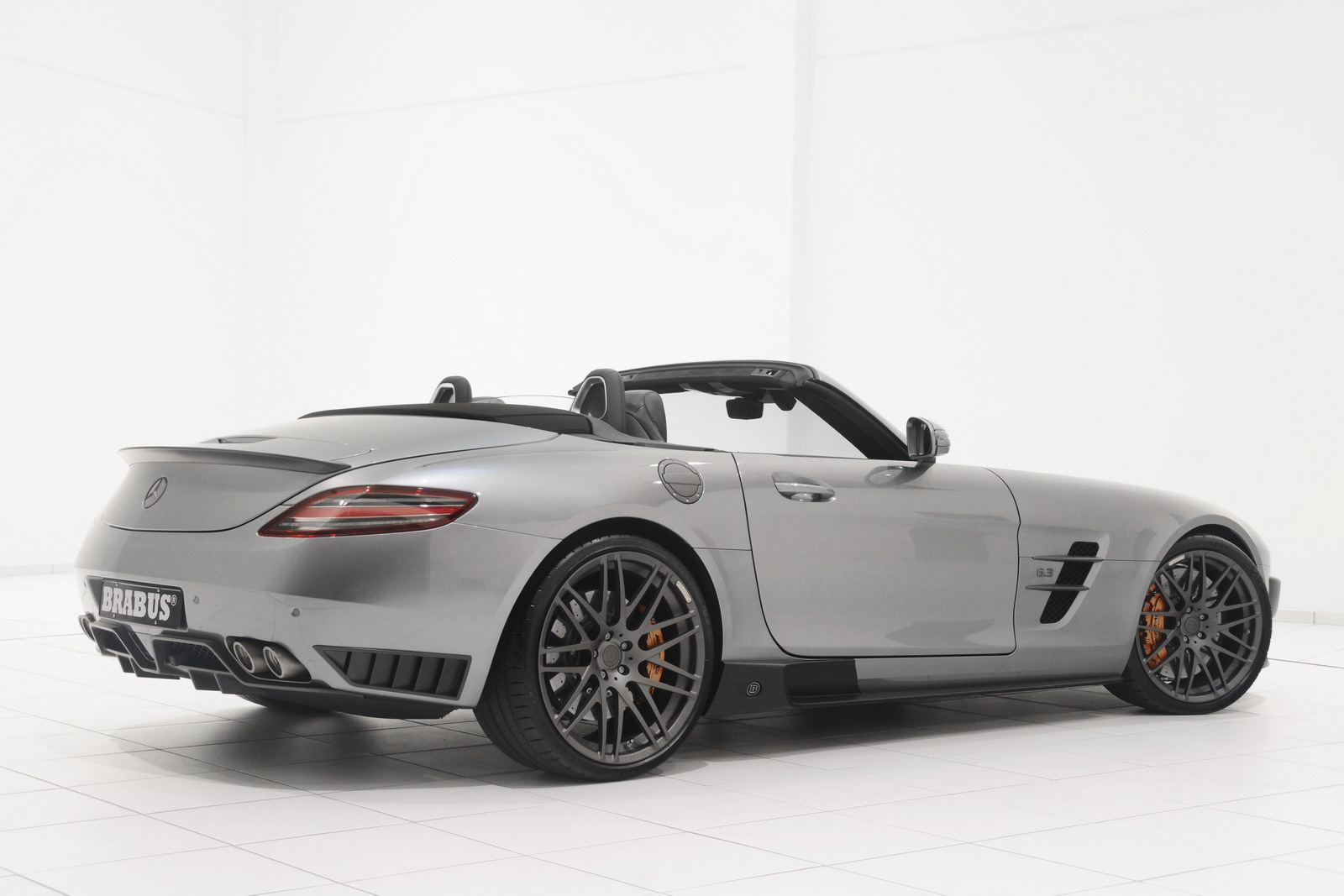 If you wonder why the drivers need a system such as the Front Lift System, well, the company says that it might help when the driver needs to pass over speed bumps.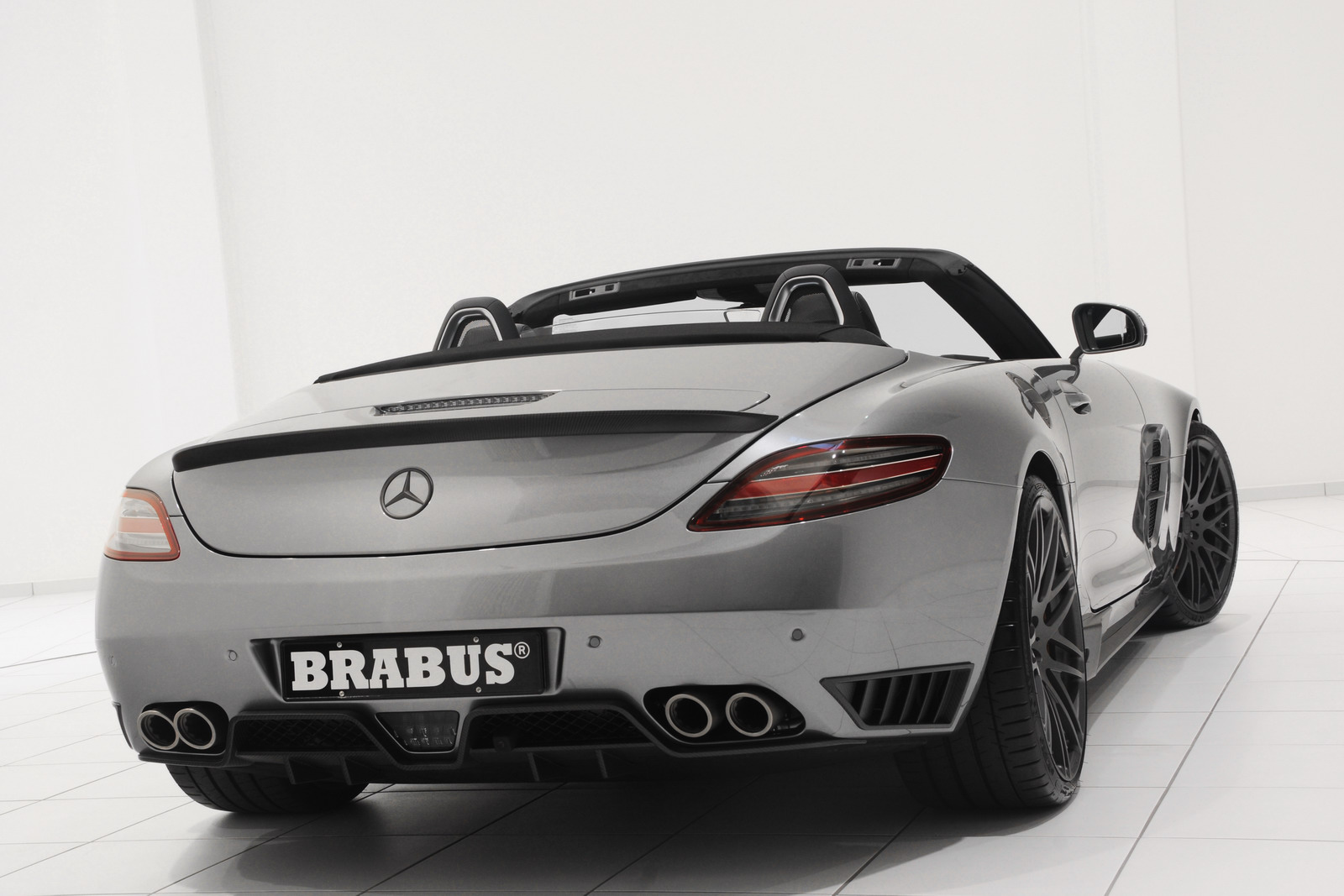 On the other hand, the exterior appearance is improved by installing an aerodynamic kit which includes new front and rear spoilers, side skirts, boot lid spoiler and 21-inch (front) / 22-inch (rear) alloy wheels with 275/30 ZR 20 (front) / 295/25 ZR 21 (rear) tires.