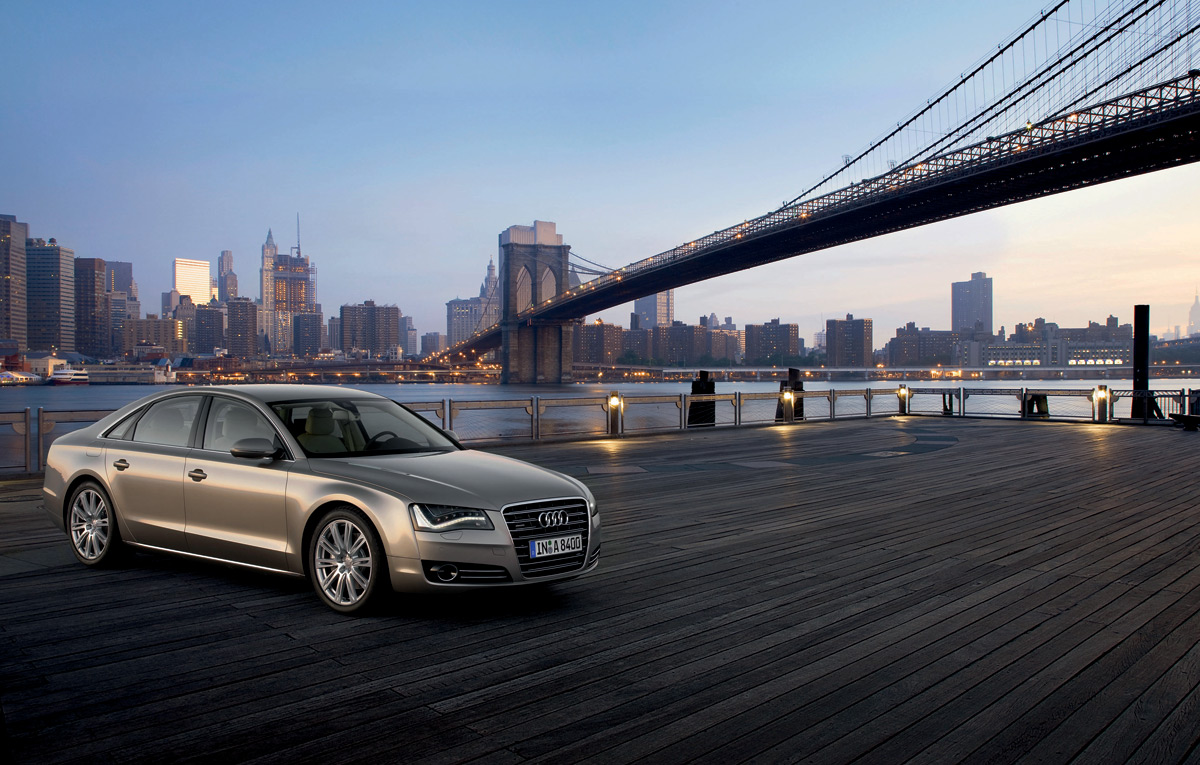 Audi introduced at Miami the third generation of the Audi A8, the most luxurious model of the manufacturer's range from Ingolstadt. Launched first time in 1994, the A8 has matured and launched on the market with a design that successfully blend sportiness and distinctive elegance. New Audi A8 measures 5.1 meters in length, 1.95 meters wide and 1.46 meters in height. Wheelbase reached 2.99 meters.
The exterior design is borrowed from smaller brothers A4 and A5, but the lines are clear evolved. Specified Audi single frame grille comeback at the current new Audi A8 with a clear outline, angular. Headlights are individualized by a LED wand, which is framed by a series of LEDs. At rear, the same LED technology has been implemented by Audi in the taillights, which will be recognized also very easy on the street.

Each client that will choose the new A8 will be able to choose rims that vary in size between 17 and 21 inches. The boot of the new A8 reach 510 liters volume. At launch moment, the Audi A8 will be available on the market with two eight-cylinder engines, one diesel and one petrol. Later, in the A8's range will be available two other six-cylinder engines.