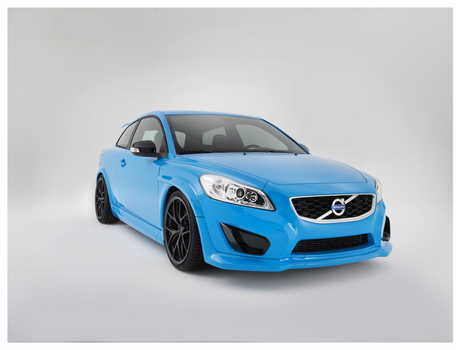 I heard some words which were saying that Volvo C30 Polestar Concept is with no doubt the "king of the jungle" at hot hatch category, if they would make this car in series. But for now this Volvo C30 is just a so called "performance concept" which highlights what engineers and designers could do if they would have "open road" ahead.
Actually this model is a project which marks the fifteenth participation of Volvo and Polestar in Sweedish Touring Car Championship (STCC). This Volvo C30 Concept is impressive from the engine power point of view, coming equipped with a 2.5 liter capacity turbo engine, the same from Ford Focus RS, which is able to develop up to 405 horsepower and a torque of 510 Nm.
This kind of performance was reached thanks to a bigger intercooler and a new Turbo KKK 26 unit, also compared with a RS, this model doesn't have only a large amount of horsepower, but also C30 is equipped with a AWD Haldex traction and a Quaife differential. The brakes and the suspension are configured for circuit.