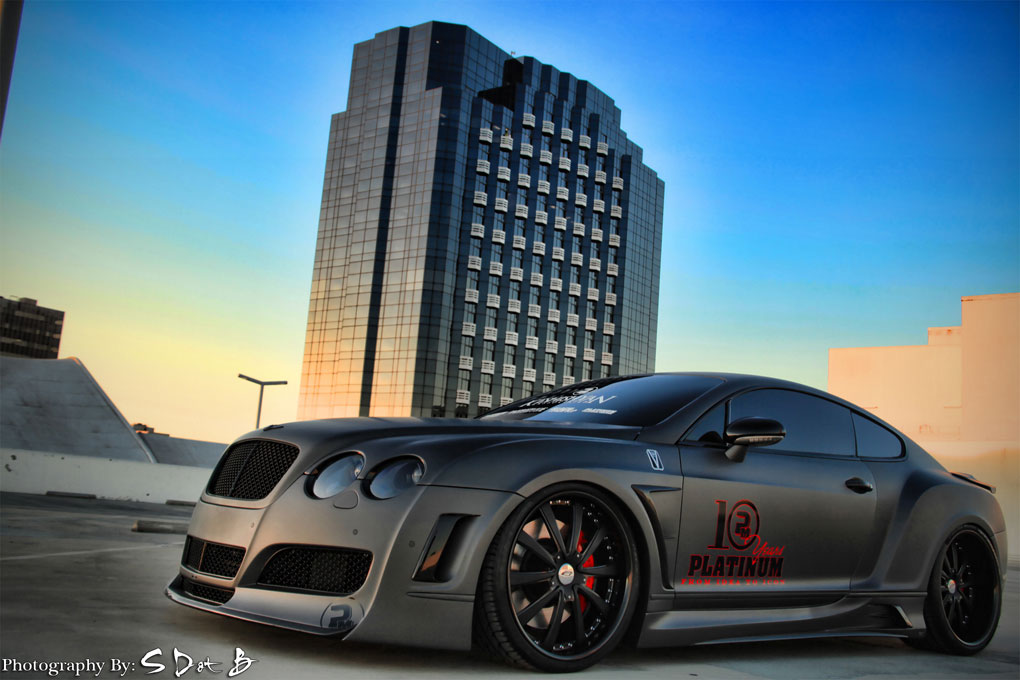 Maybe some of you don't know what Platinum Motorsport is but don't worry I will tell you, well, Platinum Motorsport is basically a tuning company from Los Angeles, those guys take cool cars and make them even cooler. This Bentley Continental GT is one of those lucky cars which got some pretty awesome changes, both body and performance were improved.
Platinum Motorsport spoiled this Bentley Continental GT with a complete wide body kit that includes wider fenders, front and rear bumpers, side skirts, also some black rims, a custom exhaust system and smoked headlights and windows. As you can see from the pictures the exterior was completely changed and I'm glad to say that Platinum Motorsport did an amazing job.
The price for this "beast on wheels" wasn't announced yet but there is something that I definitely know. This Platinum Motorsport Bentley Continental GT has under the hood a W12 engine which has 6 liter capacity, also is equipped with a 6 speed automatic gearbox and it has a four-wheel-drive system. Like I said the price is not known, but I know that this car worth a lot.