The Japanese people from Nissan decided to introduce a new system that manages to collect a bunch of details about Leaf's energy consumption, traveled distance and other details of this kind. Nissan announced that even a ranking will be available, thus, if you manage to obtain good figures, your achievement will be shared with the other Leaf customers.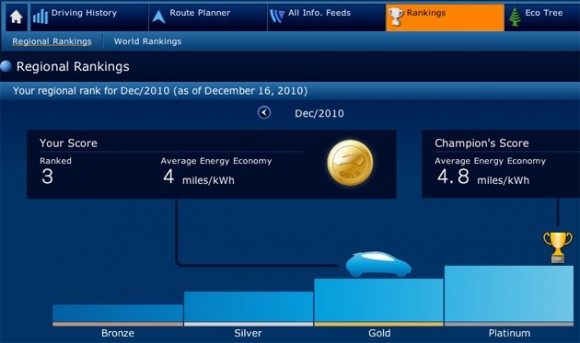 You can get also a lot of useful daily, monthly or even annually figures that can be useful too. However, it seems that the new system won't be offered for free but the Japanese people from Nissan announced that the first three years there won't be any charge.

This initiative started by Nissan is an admirable one as it will encourage the drivers to adopt a more economic driving way while battling to get the first place in Nissan's rankings. We've also got a screenshot where we can see the main categories of the new CARWINGS system.