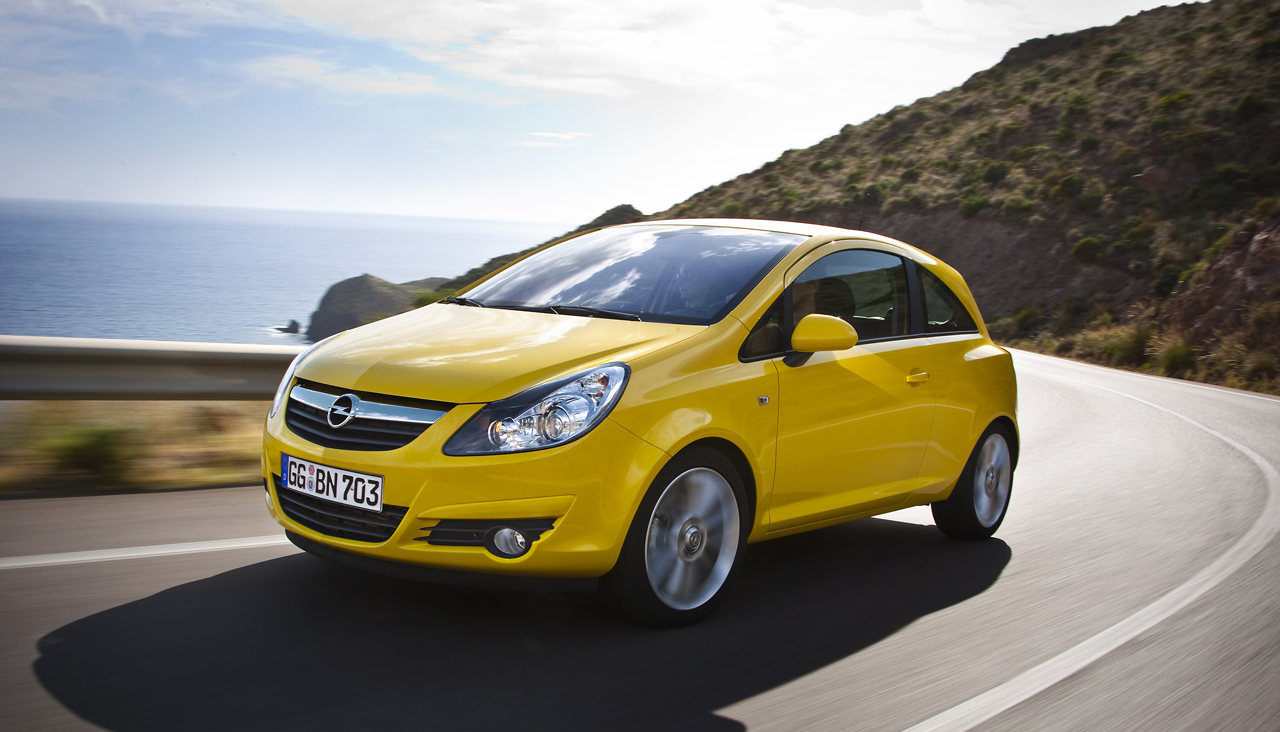 Lately many cars got a facelift and now it's time for Opel Corsa to get one. At a first look you might say that the changes are not visible but I'm telling you that the changes exist, and there are quite many. The main goals for the Opel Corsa, which by the way will have the premiere at Geneva Auto Show 2010, was e range of engines more powerful but in the same time less polluting.
A quick conclusion about those less polluting engines, there are more economic and less polluting with 13%. The most economic version is Opel Corsa ecoFLEX having a 1.3 CDTi engine which emits just 98 g/km (CO2), and he is more powerful with 27% having 75 horsepower and more economical with 10% (3.7 liter/100 km) being equipped with particle filter.
The engines on gasoline (the 1.0 liter capacity ones) with 3 cylinder developing 65 horsepower, the 1.2 liter (85 horsepower) and 1.4 liter (87 horsepower and 100 horsepower) have now average consumption between 5.0 and 5.5 liter/100 km. They all are equipped now with oil pomp with reduced friction.