The Germans from Opel decided to give extra attention to the new Ampera, the electric model which makes no compromises, as they tell us. They invite you to keep in touch, get the full specifications but also keep up-to-date to the latest news which regards the German electric vehicle.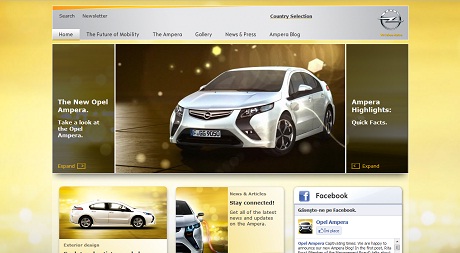 By visiting the opel-ampera.com, the new Ampera-dedicated website you get the answers to the frequently asked questions, quick facts but also how the German eco-friendly works. The interactive website gives you the offers an enjoyable time but also integrates the information very well.

Together with the promotional video stuff and full specification you can check the latest reviews starring the new Opel Ampera but also join the Facebook community and follow the special page dedicated to Opel Ampera. In my opinion, this is a good and inexpensive marketing strategy to familiarize the public with the electric model and also to attract more and more people with the interactive interface.