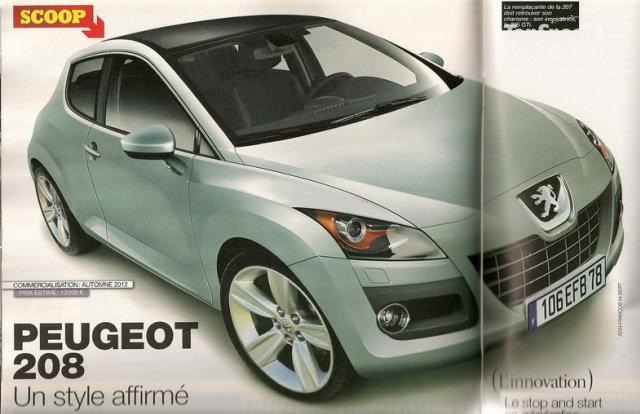 I have to tell you because I don't remember the last time when we talked about the auto maker, Peugeot. Few time ago I was a pretty big fan of the Peugeot cars, I was loving them but after I grew up I realized that they are much too expensive and I will never be able to buy such a car so at the moment I'm not anymore a fan.
This Peugeot 208 is looking pretty good (I still respect these cars) and I realized that the base design has suffered few changes so now it looks more aggressive and also very unique in a different way but it still has something in common with the other Peugeot models.
Anyway, I would also like to tell to the Peugeot fans that this Peugeot 208 is about to come in 2012 so these are just renderings of the real car, probably in the next years we will start to see many spy photos so stay tuned.