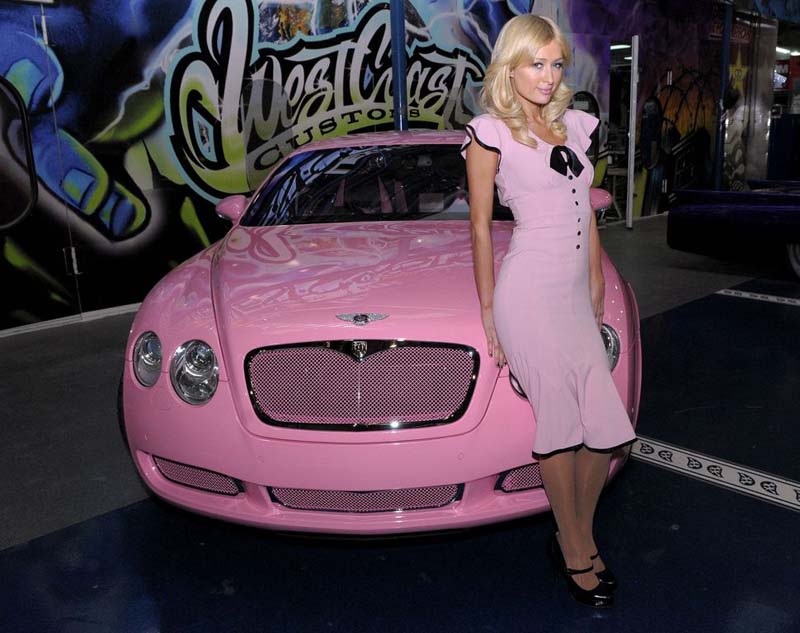 I guess the pictures speak for themselves. Have you ever seen a pink Bentley Continental GT before? I doubt it.
This is a simple Christmas present from Paris Hilton to herself. Just take a look at the interior and you will realize that pink is a color which shouldn't be abused. I couldn't believe it, but the people from West Coast Customs are the ones responsible for the Pink Bentley Continental GT. Unfortunately, we don't know anything about the engine tuning, but I am pretty sure that this car was tuned just for the looks and it have to say that it doesn't look that great. more pictures after the jump
The next step further is to eliminate the black completely and that would be a very Pink Bentley Continental GT.