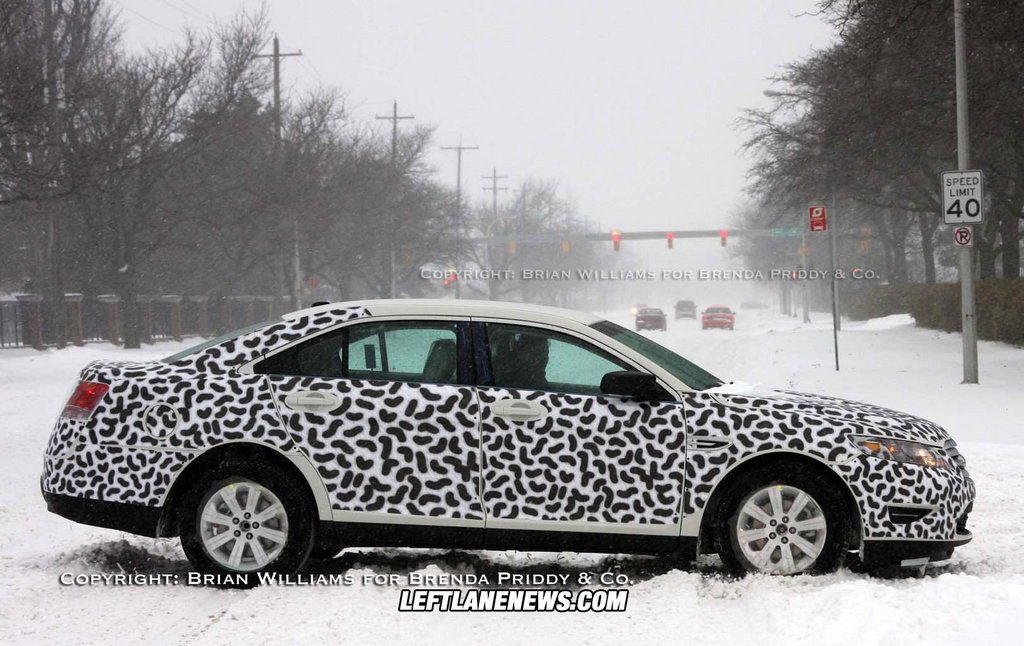 The Detroit Auto Show will have a lot of new models which many people are hoping to see and one of them is the 2010 Ford Taurus.
Luckily, we managed to find some spy pictures just to see an idea of how the car will look when everything is finished. It's not hard to see behind the disguise and the 2010 Ford Taurus seems to be an attractive vehicle. Even more, the best version will be equipped with a 3.5 liter engine and it will offer around 350 horse power. You should also expect getting heated seats and 20 inchi wheels. The pictures which you can see after the job should give you a clear idea of what the car will look like and the technical specifications are quite impressive for a Taurus.
We will probably see a better reaction from Ford fans at the Detroit Auto Show.