Here's a pretty interesting set of renderings, mostly because these aren't just some photo editor being bored but a teaser for the future product of a British coachbuilder.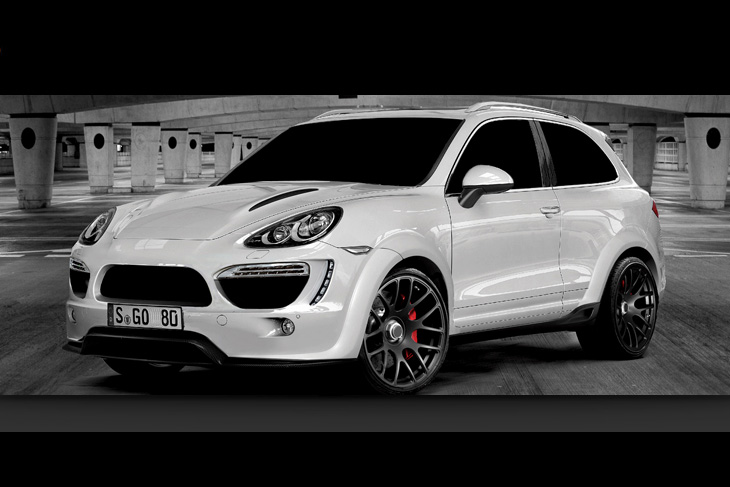 The UK-based tuning house responsible for the future two door Cayenne is called Merdad and is owned by someone who previously worked with Uwe Gemballa.

The tuning company's plans for the Cayenne are pretty impressive and to go one better they say that the coupe job will be available for both present and previous generation of the Porsche SUV.
The whole Merdad Cayenne coupe will provide you with two less doors and all of the needed bodywork to prevent the car from becoming a sponge but it will also provide you with a considerably upgraded engine. In it's final form, the Cayenne Turbo's 4.8 liter V8 engine will be producing a total of 740 horsepower, so almost 250 come in extra.
The extra grunt and less weight (I'm guessing on the second part) will enable the Merdad coachbuilt Porsche Cayenne turbo to get from 0 to 62 mph in 4.4 seconds.
Beside these two major modifications the package is set to offer a few more exterior modifications and a lot more on the interior front.