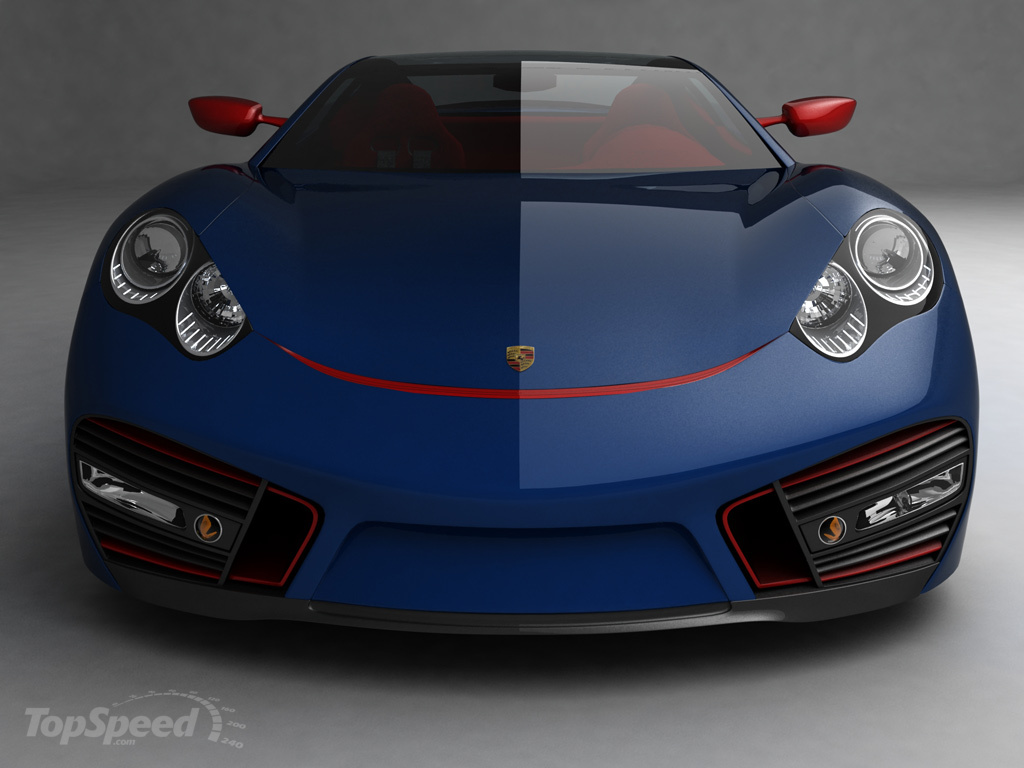 An Iranian designer made a new concept of Porsche that at the moment has no name but people call it "Porsche Supercar Concept". I have to say that this car is not just another porsche model with almost the same design; it has a drop from the last design model too, but 90 percent of the car has new elements.
As you can see it has been designed with two types of colors: gray combined with few red and blue combined with few red. The care is very futuristic because of the glass roof and the LED lights from the rear side and the way it's designed.
I have to say that when I watch Porsche Supercar Concept from the rear side, it reminds me of the BMW EfficientDynamics Concept, likely it's just a coincidence. Probably Prosche will folow this design and the Porsche cars from the next generation will be just like this one.