Timed in at just under two months from the official unveiling, Mopar has finally reached a point where the Ram Runner kit is available.
The contents of the Ram Runner kit remains unaltered but what is now important is that we have the pricing for each of the individual bits that make it up.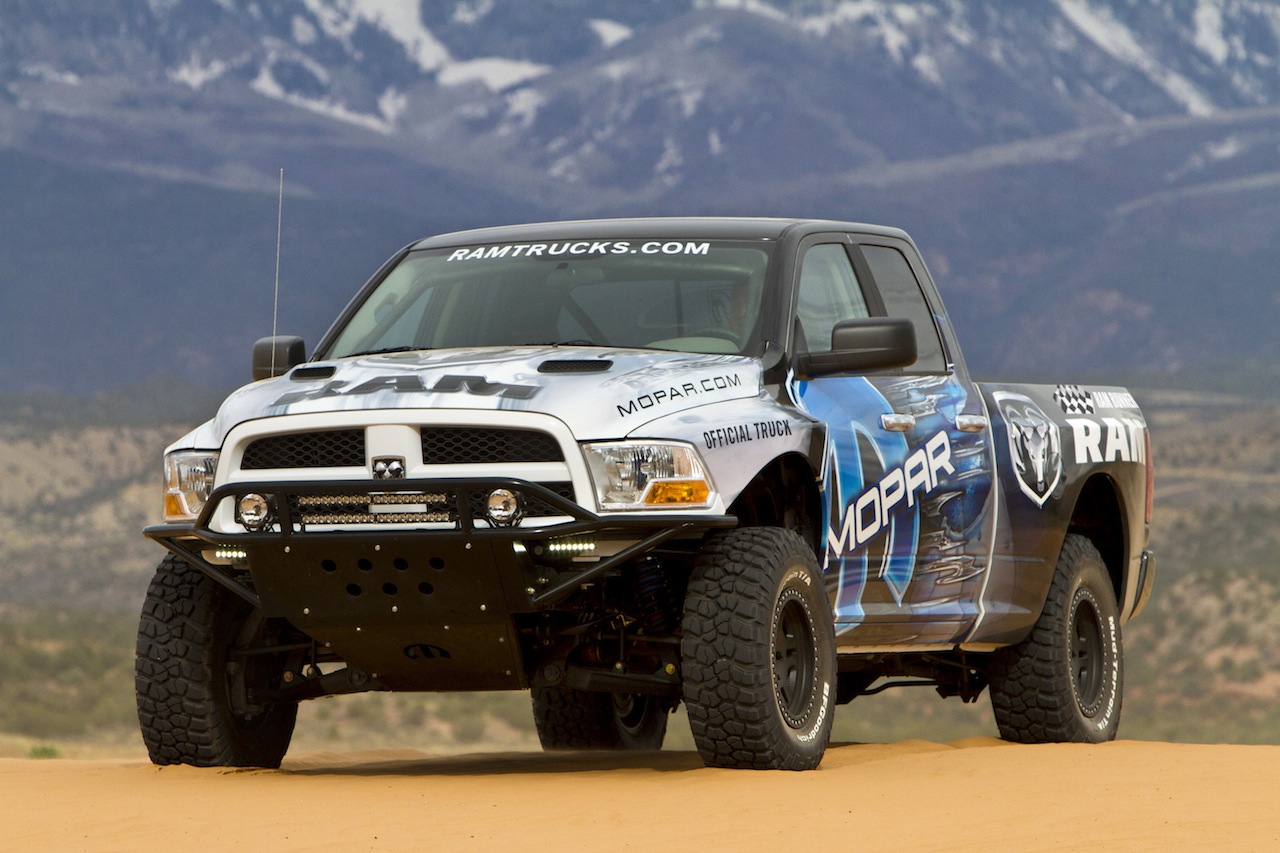 Totaling it up, you'll have to whip out just under 20.000 dollars to get everything on the list that can be fitted to your Ram pickup but happily, the components can be purchased individually.

First and foremost on the list is the pretty expensive (but worth it) Pre-Runner Stage II Lift Kit. It allows for 14 inches of suspension travel both front and rear, adds a very aggressive stance to your pickup and has a more durable engineering setup. The price for the Pre-Runner Stage II Lift Kit is $13.270.
The most menial of changes come with the Sport Performance Hood and the dual 5.7L Cat-back Exhaust. The first is made entirely out of aluminium and costs $978, whereas the special exhaust has an MSRP of $1.135.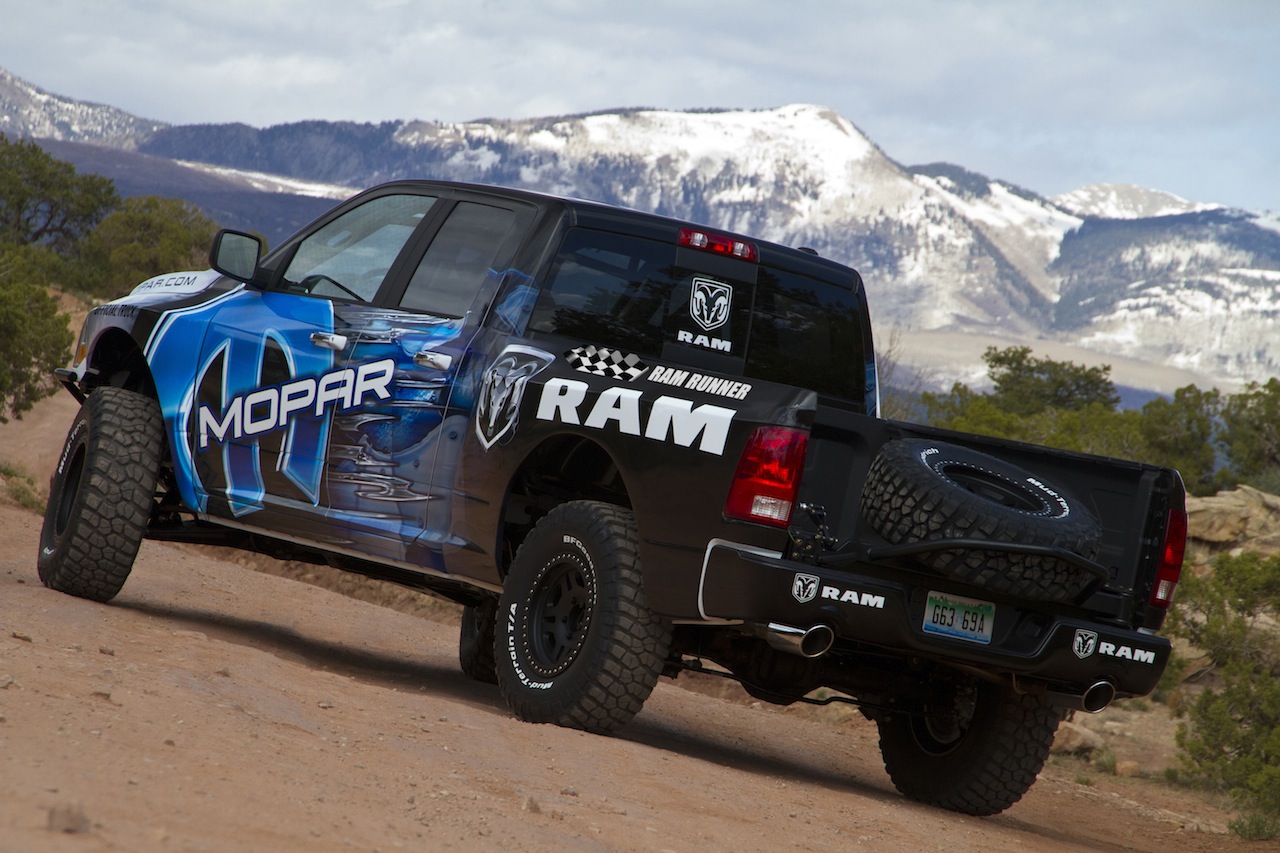 Making up the rest of the pieces Mopar's Ram Runner kit are all the bodywork and bumper bits that help your pickup work together with the lift kit.
The Off-Road Front Bumper isn't necessarily the best looking thing you can have on a car but users will appreciate the steel construction, the integrated aluminum skid plate and the high approach angles it can manage. This frontal addition will set you back by 1.250 USD.
Round at the back, you'll find yourself needing for a Off-Road Rear Tire Carrier once you fit the beefier tires that go along with the new lift kit. This addition is priced by Mopar at $1.010.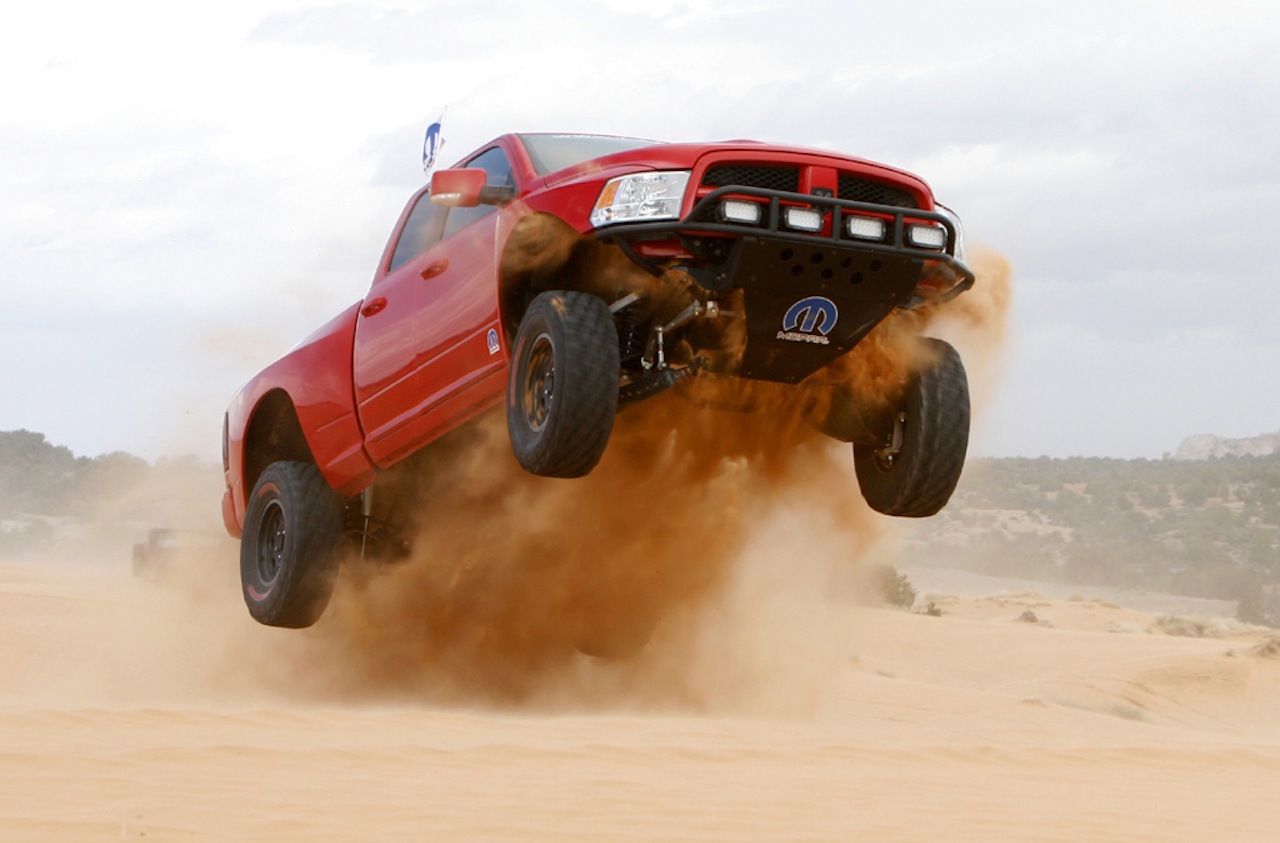 Possibly the most crucial components of the Runner kit are the front and rear bumpers that Mopar adapted for off-road use. Built to standards that have durability in mind, these fenders feature wider wheel wells and guarantee no tire to body contact.
The front set costs 1.020 dollars and is available for all versions of the Ram pickup whereas the rear set is only available for the 6'4″ bed one at the same price.
According to Mopar, if you're only interested in the street-legal kit and not the full racing setup you'll be able to install it yourself or at just about any Ram dealership around.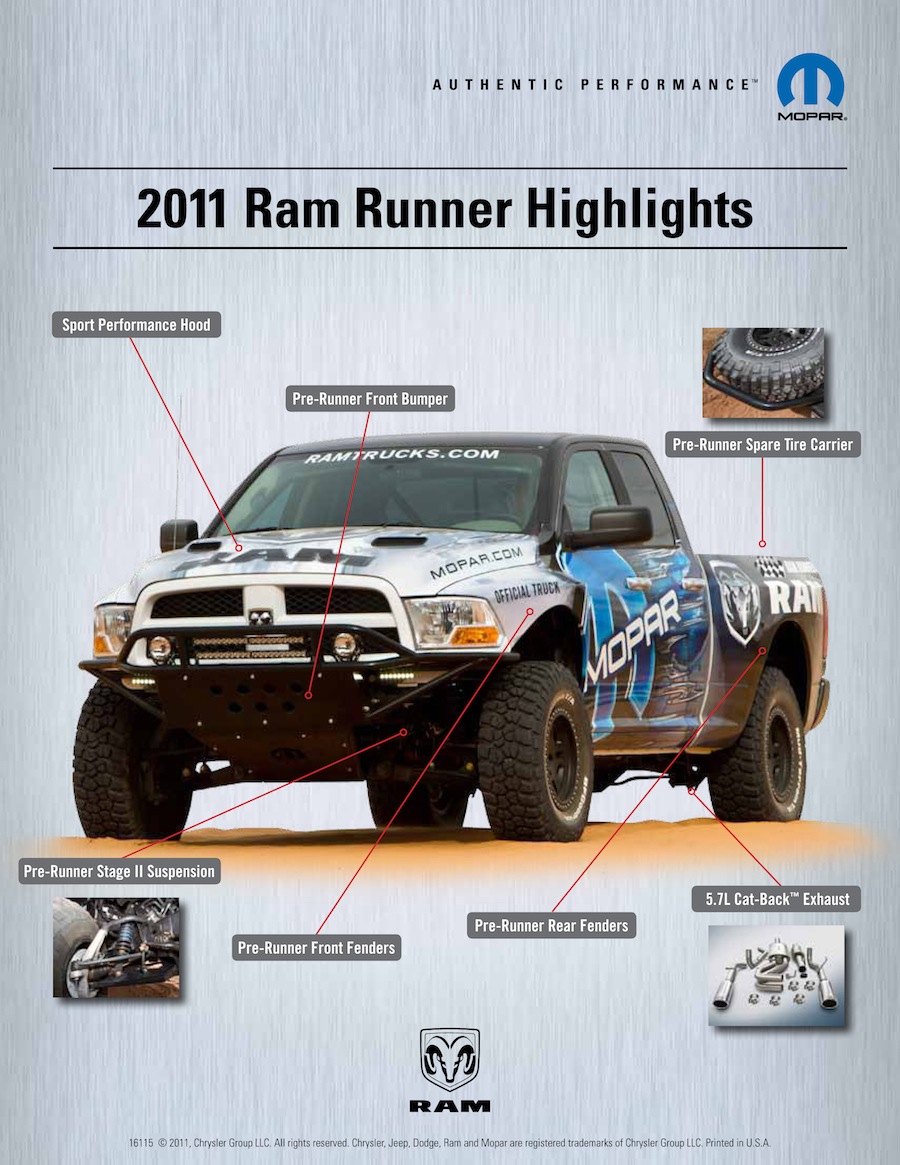 If you want to actually compete in events such as the Baja race using your Ram Runner kit, you'll still need professional assistance despite the manufacturer making every part available already.