I do not have a particular taste for information regarding the lifestyle of the rich and the famous or anything worldly and such.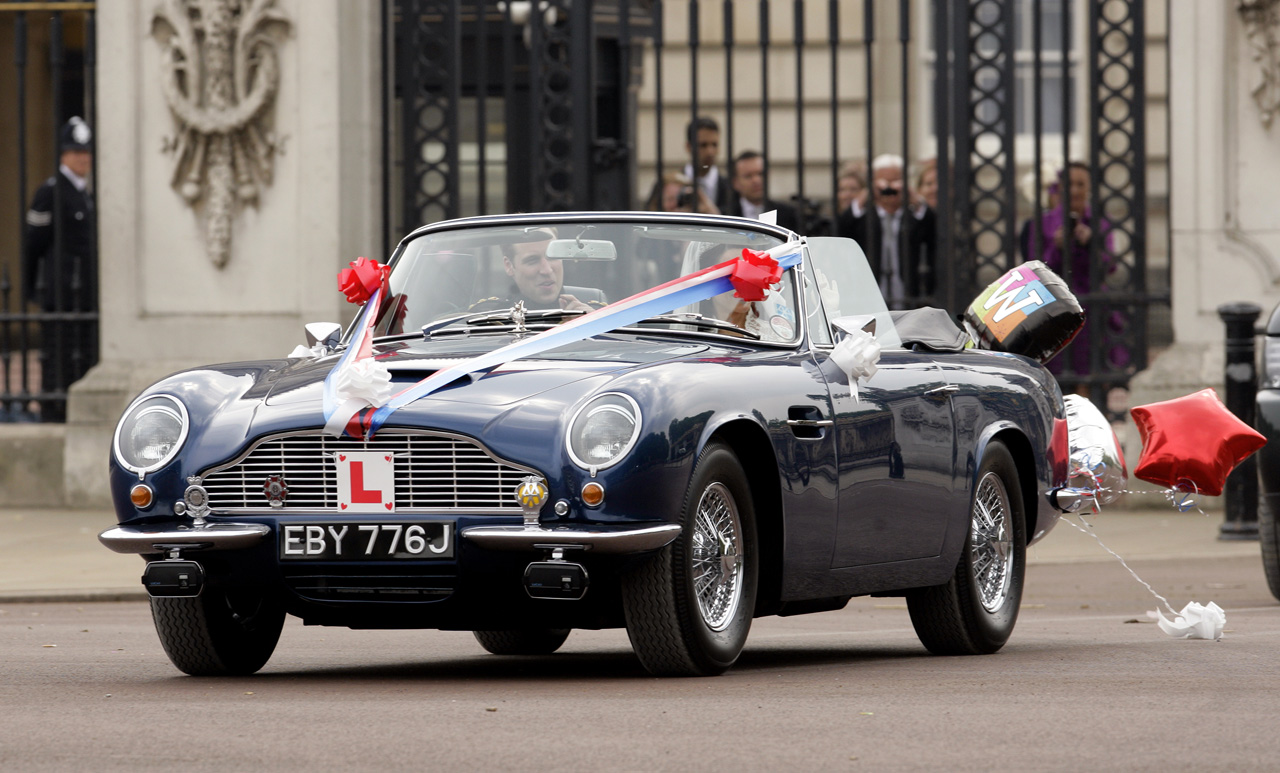 I am willing to make a concession from my normal preferences, for a special occasion such as the one here, the appearance of a glorious and very rare Aston Martin at the Royal Wedding.

Some of you may already know but others will be glad to find out that the very rare vintage Aston Martin that Prince William used to show off after the wedding belongs to his father, Prince Charles.
Oh and the heritage of this car doesn't quite end here, it seems like the original buyer of this car was Prince Charles' mother, the Queen.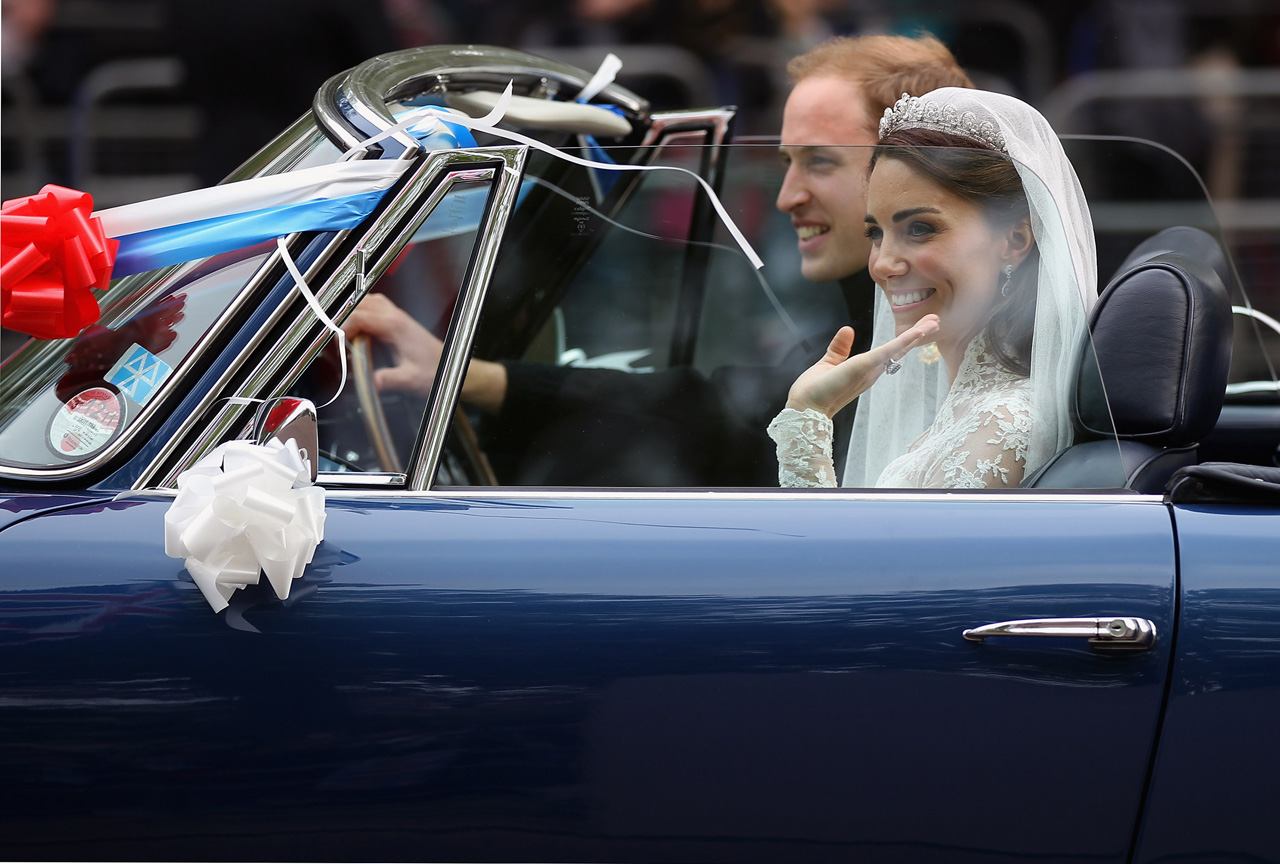 The full name of the blue blooded convertible is Aston Martin DB6 MKII Volante and even the color sounds like there's a crown on its forehead because that is named Seychelles Blue.
Just in case you didn't have enough of the exclusivity of the Royal Wedding's coolest vehicle, you should know that it was converted to run on wine, in an attempt to be green.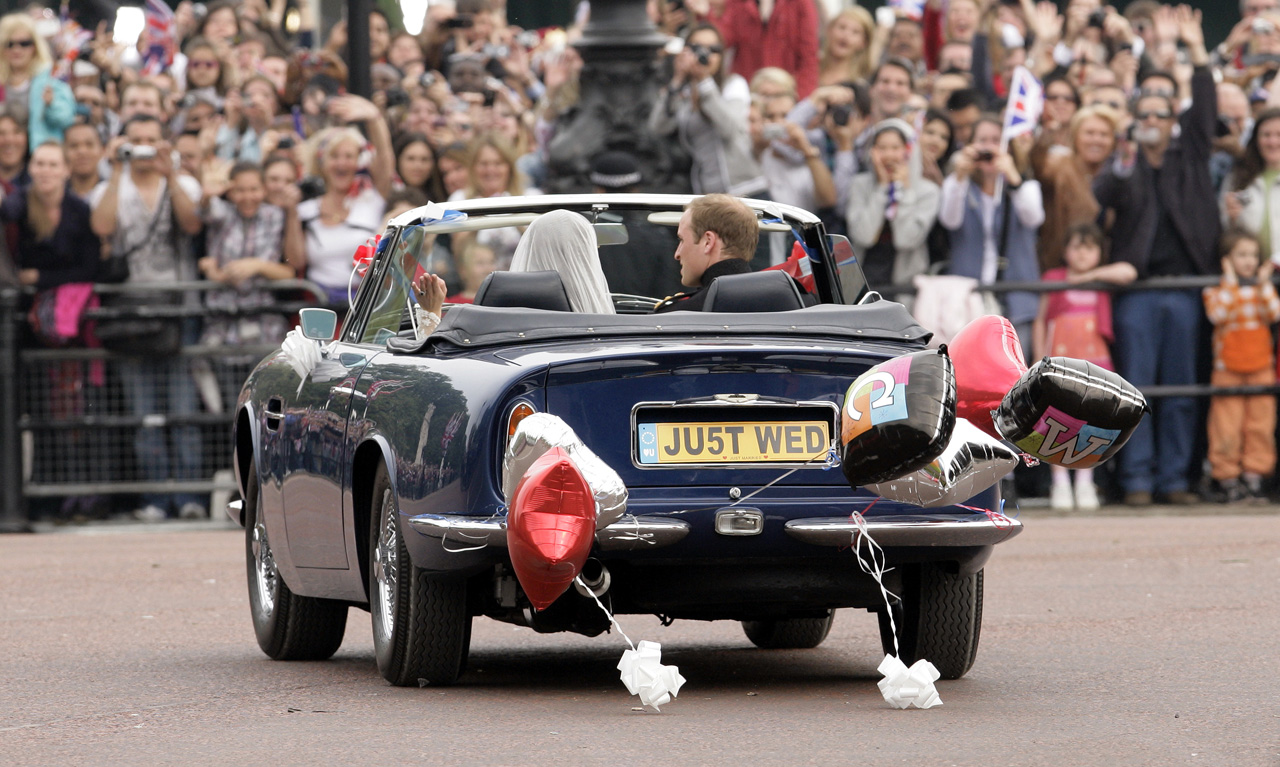 Aston Martin may be a cool brand in the U.K. but with the DB6 Volante's participation to the high point of the Royal Wedding their reputation will probably be going through the roof.