Mercedes ML500 4Matic receives a new tuning kit from the German tuners at Senner. Senner is a quite resonable name in the world of the luxury car tuners and the modifications made to the ML500 4Matic provies it once again. The German model received both aesthetic improvements but also few upgrades under the hood.
At the exterior the tuners brought some black tinted rear windows, some 22-inch alloy wheels fitted with 295/30 R22 tires (Vredestein Wintrac Xtreme) and also a stainless-steel sport exhaust system.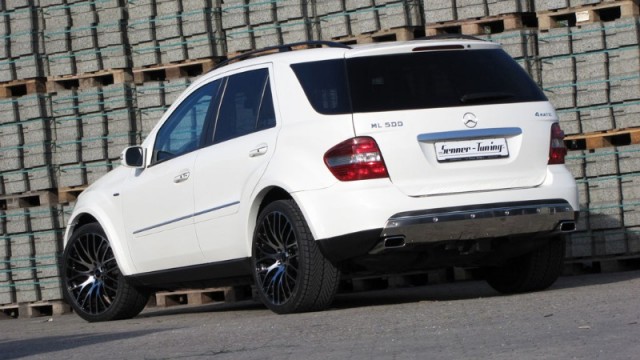 No big deal was made under the bonnet indeed, but the changes made are quite enought to see a significant change. Thanks to few usual changes adopted by most of the tuners, such as a revised ECU unit and a high performance exhaust system, the German tuners at Senner managed to rise the output power of the Mercedes ML500 4Matic from 387 to 512 horsepower while the torque amount reached 600 Nm.