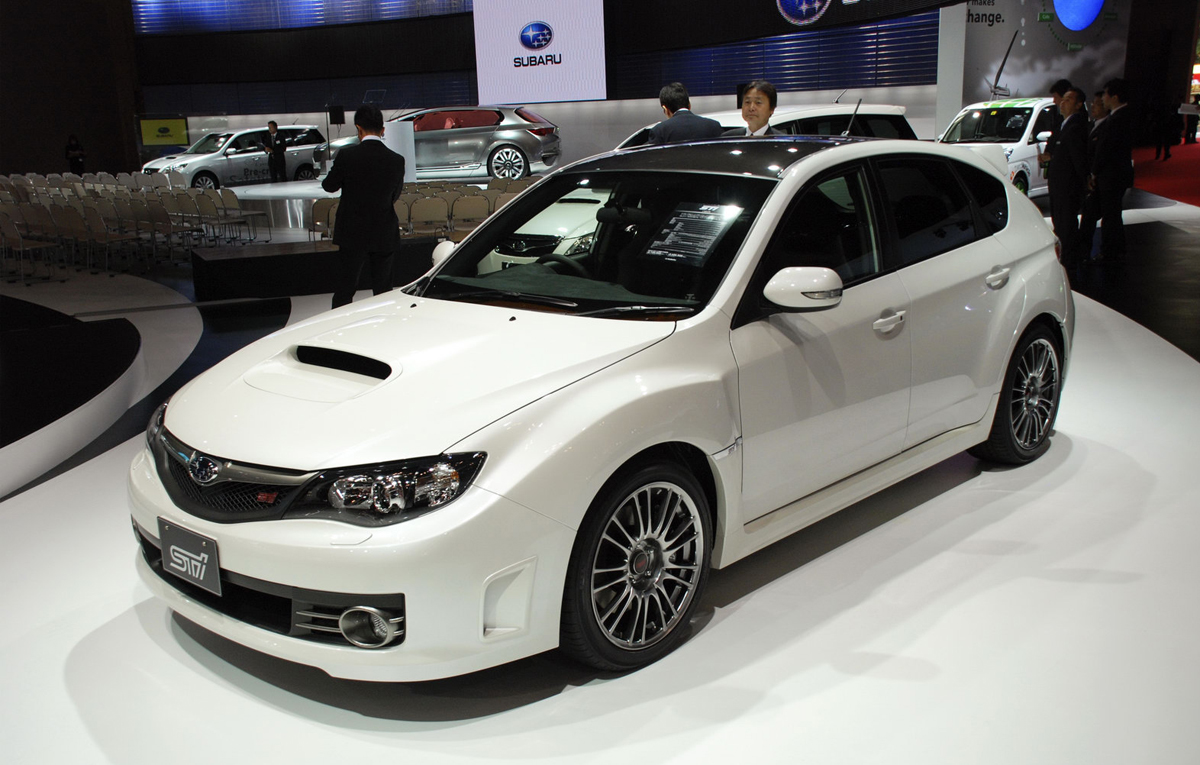 Subaru launched at the Tokyo Motor Show Impreza WRX STI Carbon. Special Edition comes equipped with a cap of carbon fiber and exclusive five-speed automatic transmission. As the name suggests, Impreza WRX STI Carbon has a substantial volume of carbon fiber, the majority being found on the car roof.

The Impreza WRX STi Carbon interior presents improvements, such as dashboard and leather seats from Recaro JDM. The special edition has not received the changes. Thus, it will be available in two engine versions: a 2.0 liter turbocharged boxer engine with 308 hp and maximum torque of 422 Nm and a 2.5-liter turbocharged propellant which generates 300 hp and 407 Nm.
Subaru Impreza WRX STI Carbon will be available only for Japanese fans. Moreover, no Subaru customers in Japan will use this model in large numbers because Impreza WRX STI Carbon is a limited series model, the production numbers were not announced.