The Japanese people from Toyota, or namely the biggest automotive manufacturer announces that a new partnership of $12 million has been signed with Microsoft. Through this collaboration, Microsoft follows to provide an innovative software for the electric and hybrid models bearing Toyota's badge.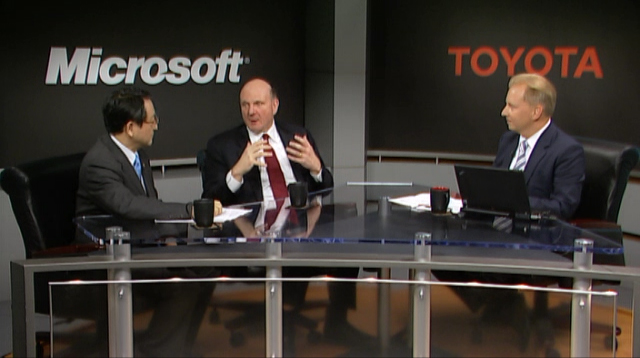 Thanks to the cutting edge technology provided by Microsoft, the Japanese models will offer optimized performance and better figures on fuel consumption, driving range, etc. Starting 2012, the new Toyota models might get the new system which will be based on Microsoft's Azure platform.

Three years later, Toyota expects to benefit from an entire network of models equipped with this innovative technology. The $12 million investment will be directed to the Media Service department of the Japanese manufacturer.

The cloud-based telematics system will provide the driver access to climate control and charging, while a GPS will spot the charging stations, all these details being stored on a special device.
According to Akio Toyoda, the new system provided by Microsoft is eligible with the Entune infotainment system and will correctly work together.