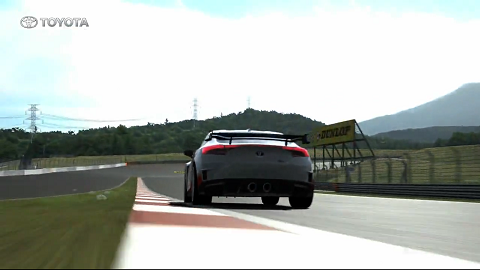 Although Toyota has not released yet on the market the model from the FT-86 concept, the Japanese manufacturer has already made its sports version. After the last year Auto Show in Tokyo, Toyota introduced the FT-86 concept, which will result the series model which will replace the Celica, the Japanese have already launched a more dynamic version of this concept, named FT-86 G Sport.
FT-86 G Sport comes with an aerodynamic kit that includes carbon fiber hood, redesigned front and rear bumper and a large spoiler on the back. The producer did not give details about engines range of the new sports version.

Toyota announced at the same time that the new FT-86 G Sports will join the line models that gamers will can test in the next Gran Turismo 5, emphasizing the statement with a video presentation of the model in the digital version. Moreover, the sports concept looks good in high-tech chapter: the car's GPS navigation system has a function to register the times obtained on the circuit, these may also be introduced later in the video game as time reference. The system was tested on the Nurburgring circuit with a Lexus IS-F. Series version of the FT-86 concept will be sold starting this year in Japan, while Europeans will have to wait until 2011.