The Russian specialists from Total Race decided to force the limits of Touareg W12 with a performance package able to bring significant improvements for the German SUV. Even the official figures were not released by the tuner, there should be some impressive achievements under the bonnet considering the new ProEFI EMS system and the twin-turbochargers.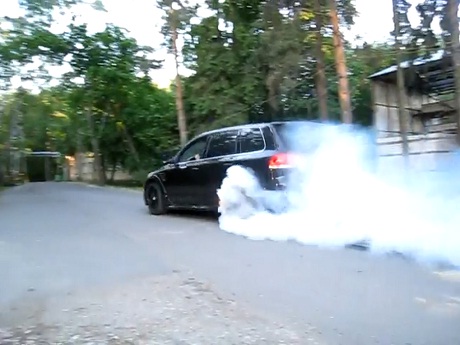 In standard, the Volkswagen Touareg W12 develops 450 horsepower and 600 Nm of torque, power squeezed from a 6.0-liter W12 engine. This allows the German SUV to sprint from 0 to 100 km/h in 5,9 seconds and hit a limited top speed of 250 km/h.

Unfortunately, the Russian tuner released no performance figures for their new tuning package, only two videos showing the German model how it behaves with the extra power under the bonnet.
According to Total Race, the VW Touareg benefits from a new all-wheel drive system which can be programmed to power only the rear wheels. With this been said, let's see and also hear how a tuned Touareg W12 sounds like.