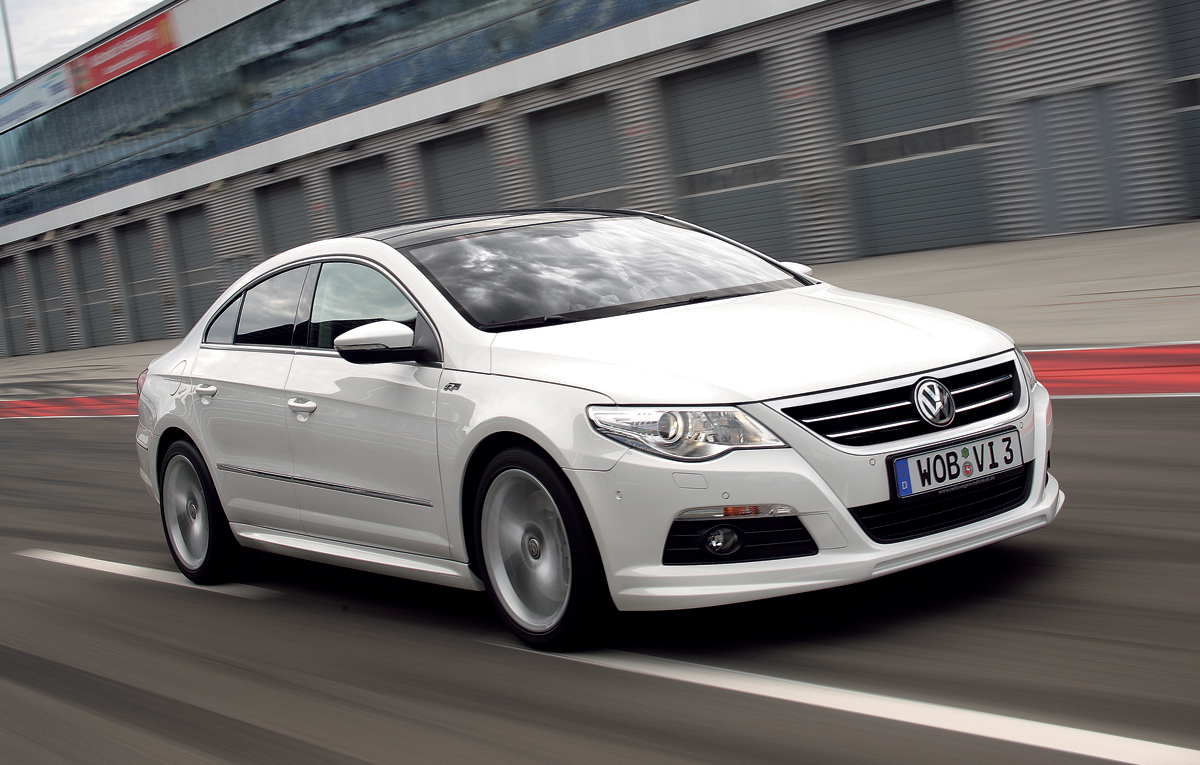 R-Line version of the Passat CC comes to complete the range of exterior and interior personalization of the model with a range of sports items. Volkswagen has officially announced the release of a version with sports accents, R-Line, for the Passat CC. Four-door coupe version of Passat benefits the aesthetic treatment applied to the remaining seven models Volkswagen's range: Golf, Scirocco, Touran, Tiguan, Passat, Passat Variant and Touareg.
Volkswagen Passat CC R-Line benefits the aesthetic contribution of Mallory 18-inch wheels which wear 235/45 tires, the front is dominated by a facelift bumper painted in body color, as well as the new side sills. Another adjustment at outside is represented by tinted rear taillights and the R-Line logos on the wings.

The changes at interior start from the three-spoke steering wheel covered with leather and ends with aluminum from doors and the central spoke of the steering wheel which announce that you are in a special stylized version of the German model. R-Line package is available for all engine versions of the Passat CC, prices in Germany starting at 2200 euros for 2.0-liter TDI version equipped with manual transmission with six reports.