The Volkswagen Saveiro Surf was recently previewed on the web, before being officially launched at the 2014 Sao Paulo Motor Show, at the end of the month.
The Volkswagen German based carmaker is preparing the Saveiro Surf model for Sao Paolo, making sure first that the car is well promoted.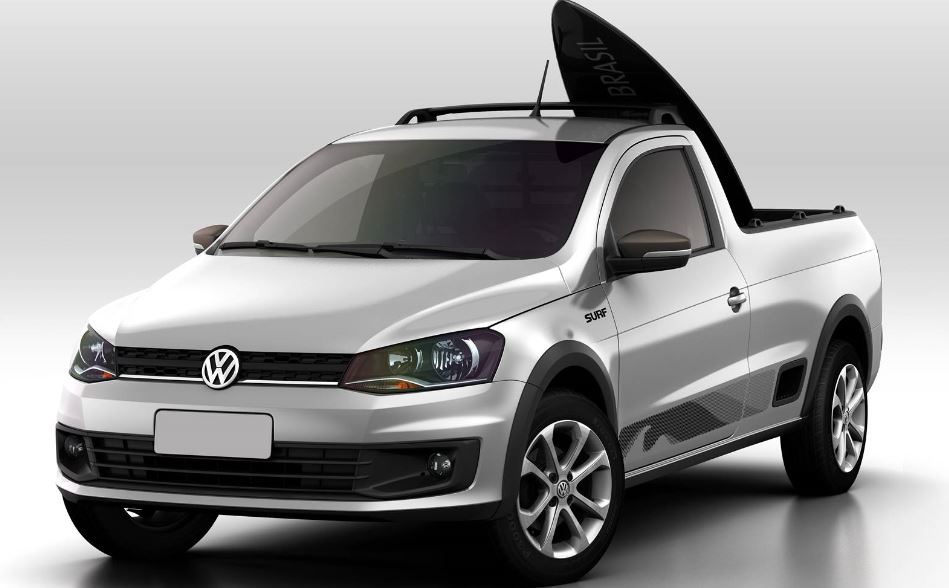 We are talking about a special edition Saveiro Surf model, coming in a single cab body style, with a design that bears black accents and many other tweaks.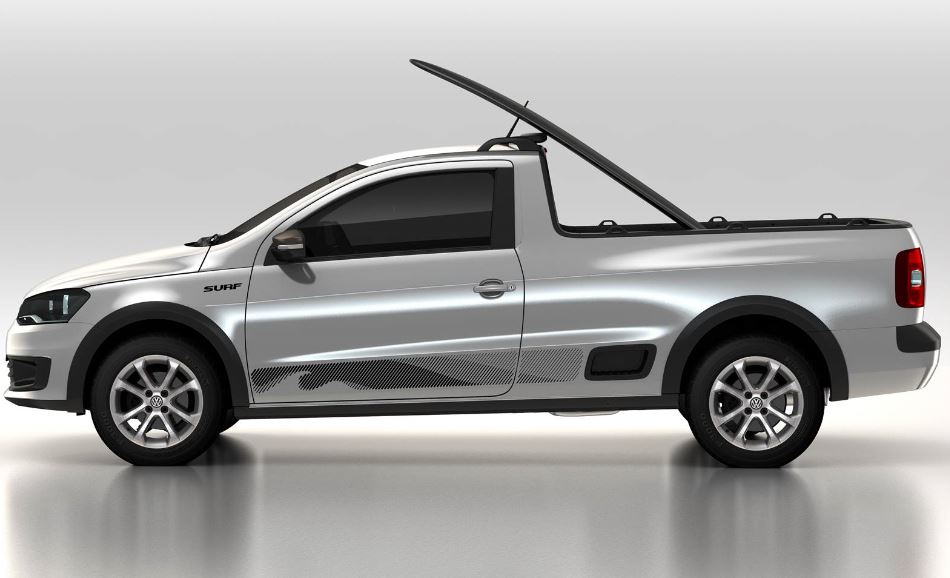 The Volkswagen Saveiro Surf is based on the Fox model tweaking some interesting body parts as well, like a glossy honeycomb front grille, fog lights, a chrome strip on the headlights, a chin spoiler, black plastic guards for the side sills, the 15-inch wheels with Sepang design and more.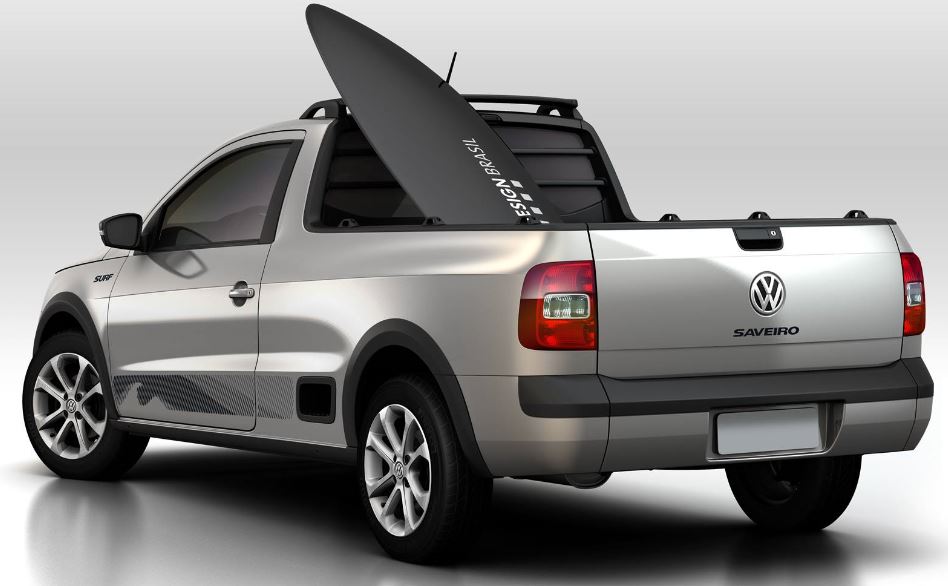 Inside, the Volkswagen Saveiro Surf is also tweaked with interesting features, like adjustable steering wheel, front airbags, the standard air-con, or the aluminum covers for the pedals.
Under the hood, the Saveiro Surf will be powered by a 1.6-liter unit, developing 104 horsepower, when running on ethanol, or 101 horsepower when running on gasoline.