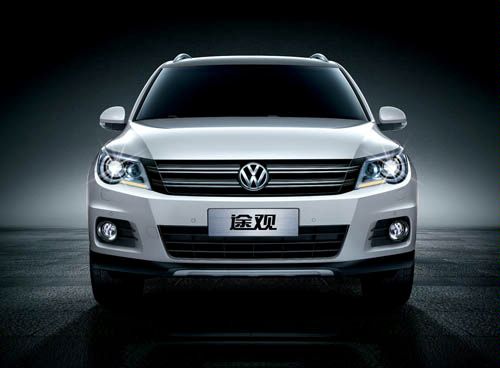 In just few years, China has become a crowded market with enormous potential, target of all car manufacturers. This was evidenced by the Guangzhou Auto Show, an event chosen by Volkswagen to launch its Tiguan restyled version.
This is the version designed for Asian market, but it is very likely that they will display the same design as the final design of the units for European market. However, if German producer decides to make changes to aesthetic models sold in Europe and North America, the changes are expected to be more than minor, such as the overall picture will be about the same.

With the new design, Volkswagen Tiguan is closer to the line followed by the Golf 6 and Scirocco, including the front spoiler and roll, but also optical blocks, slightly revised. For other details we have to wait the European debut of the VW Tiguan facelift, because the Chinese were very miserly in providing information.