It seems that the open top version of the new Volkswagen Beetle will debut at the upcoming Los Angeles Auto Show which opens its gates later this year.
Even most of us were sure that the German company will unveil the model at this month's automotive event in New York, Volkswagen decided to delay the launch for few months.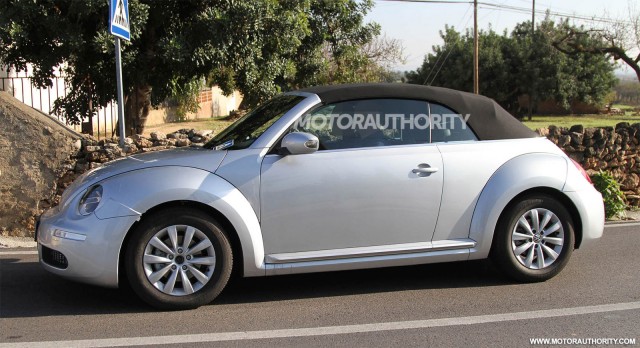 In terms of styling, the only obvious modification is the retractable soft top but currently there are no other details on this.

Under the bonnet of the new Beetle Convertible we will find a 2.5-liter engine with 170 horsepower and a more powerful 2.0-liter TFSI unit offering 200 horses.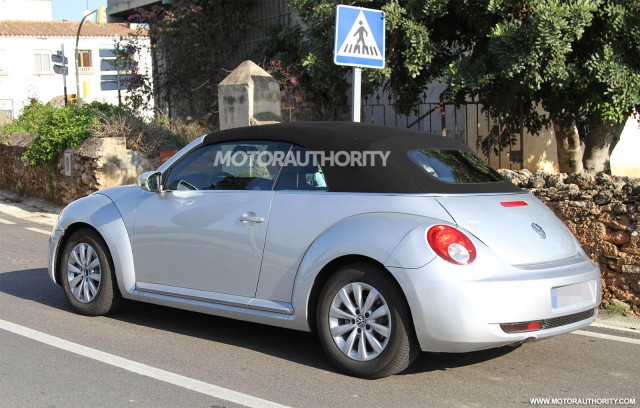 Volkswagen also plans to offer a 2.0-liter TDI engine able to produce 140 horsepower and 320 Nm of torque.
This diesel engine comes together with a six-speed manual transmission as standard while a dual-clutch one can be ordered too. Until now, the Germans from Volkswagen released no official photos for the convertible variant of the Beetle.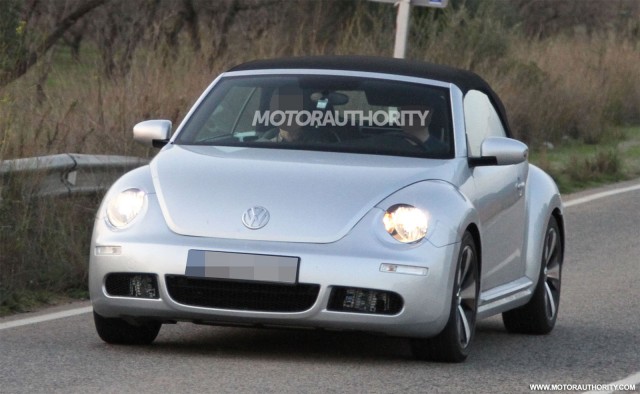 However, the tiny German model was caught in few spy shots last year during some tests.
Spy Photos: MotorAuthority