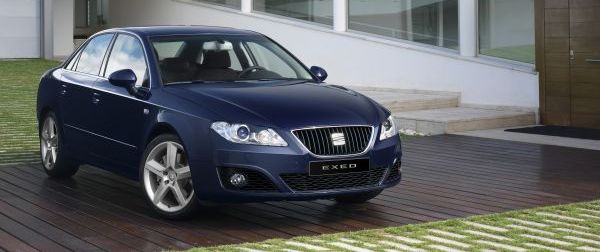 This is the new mid-sized sedan from Seat. Based on the old Audi A4, Seat wants to join the premium segment but averages only the semi-premium badge because of the Seat name that is synonimous with affordable cars. The important advantage is that it will be offered at mondeo, laguna, passat, C5 prices, so that means the base model's price will be about 5000 euro cheaper than the old basic Audi A4. This will convince an important number of laguna, mondeo, passat clients to buy it. At the start it will use a 1.6 litre petrol engine with 102 hp, a 2.0 turbo petrol engine with 200 hp, a 2.0 litre TDi with 120 hp and a 2.0 TDi with 170 hp. All engines come with the euro 5 catalitic converter.
It will incorporate features like satelite navigation sistem, MP3, MPEG4, ipod, USB, Bluetooth and it's produced in Martorell near Barcelona. The sales will start in spring 2009 and it will be offered in 3 trim levels: Reference, Stylance and Sport.
Seat takes benefits from it's colaboration with Audi, the premium image of the car beeing used as a marketing strategy, but also raises the confidence of buyers in Seat.