The next step in the life of Porsche's Boxster, the 2012 edition was recently just spied in the best condition possible, it's not wearing any of the annoying camouflage pre-production models get covered in.
Basically, the recently spied version of the 2012 Porsche Boxster is, to people who fancy one of the finest roadsters out there, seeing it in this condition is like spotting the teacher you fell in love with as a small kid walking out of the shower.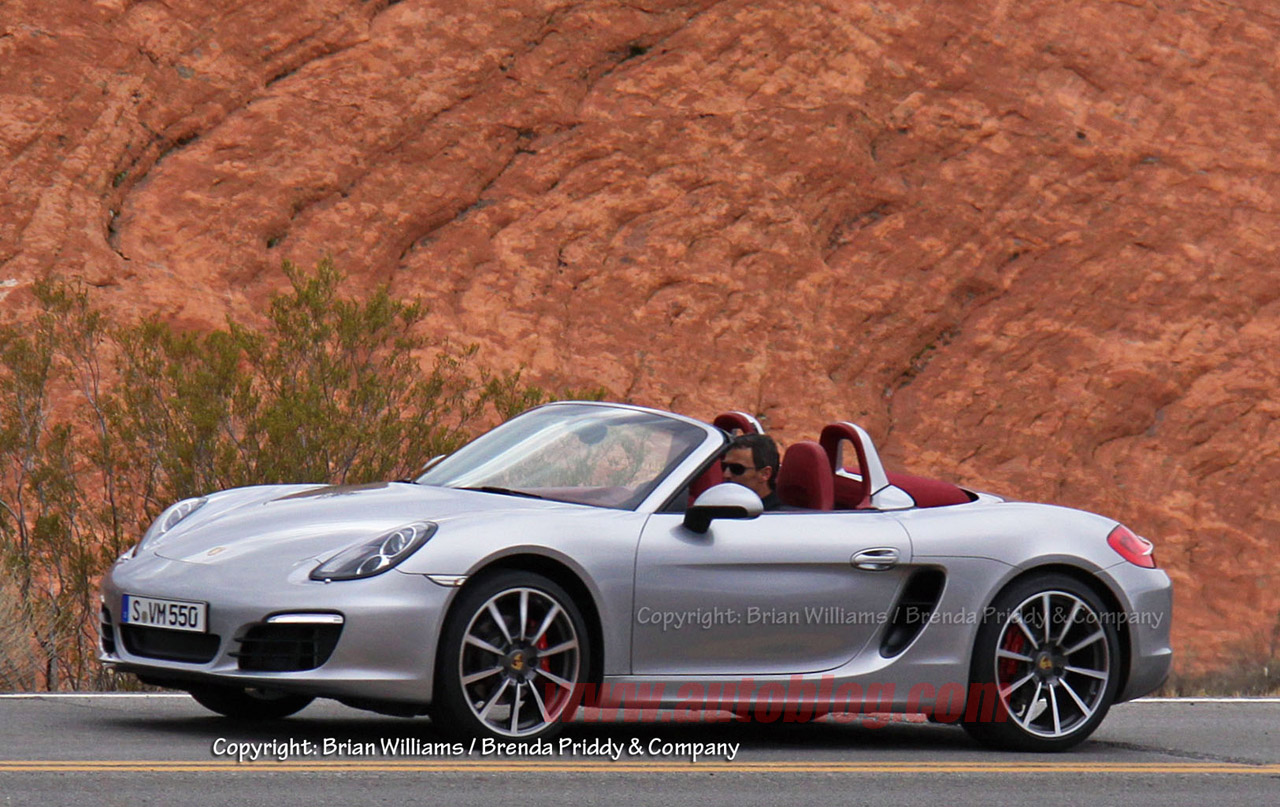 Going away from the teen-age inappropriate jokes, the 2012 Porsche Boxster spyshots are telling us about something very special.

Wait, sorry about that, I mean we're talking about much of the same design as the previous generation of the Porsche Boxster and for 2012 it's just a little bit better.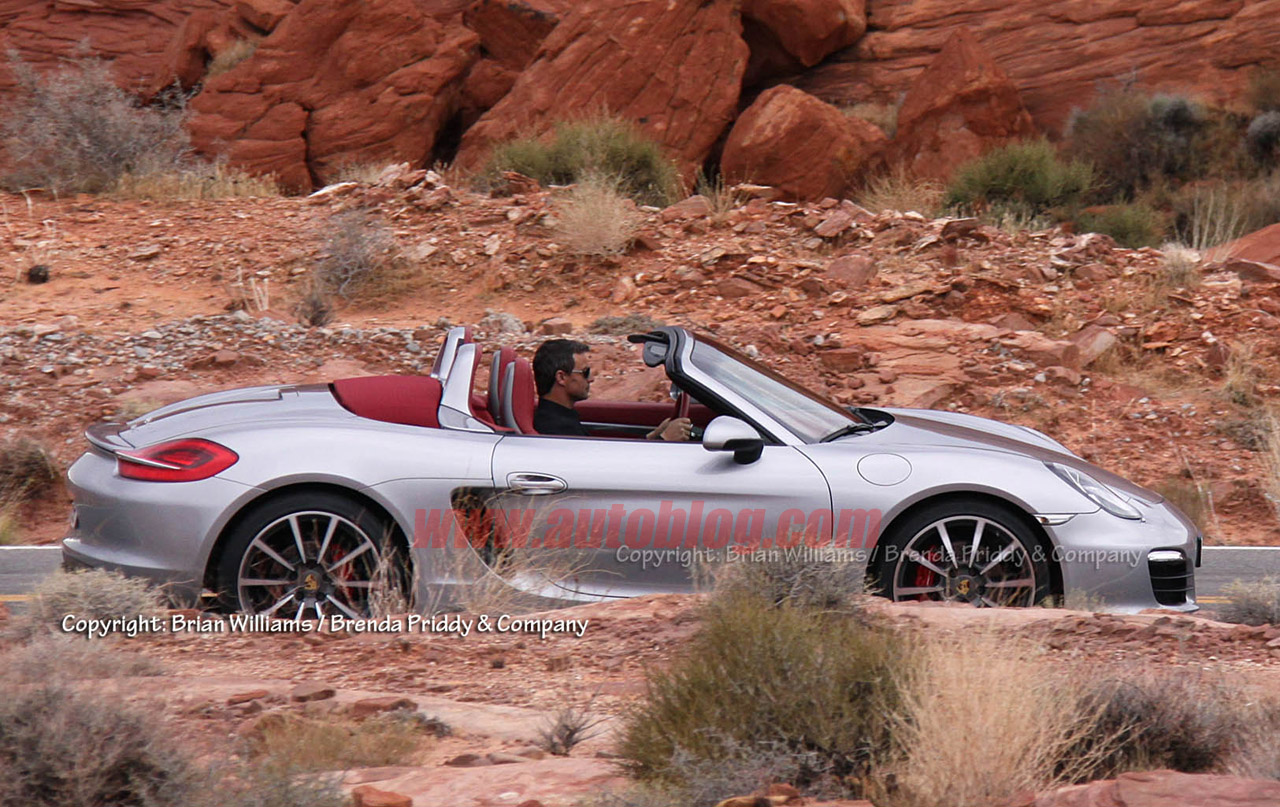 I would say I can tell exactly what they've done to change it but I feel that if I did people would think I encourage Porsche's lack of effort in the design department.
Let's instead all think we're Chip Foose instead and say, oh, I see what they've done there. There's little in these spyshots to say about the 2012 Porsche Boxster's interior and a considerable less than that about the performance figures.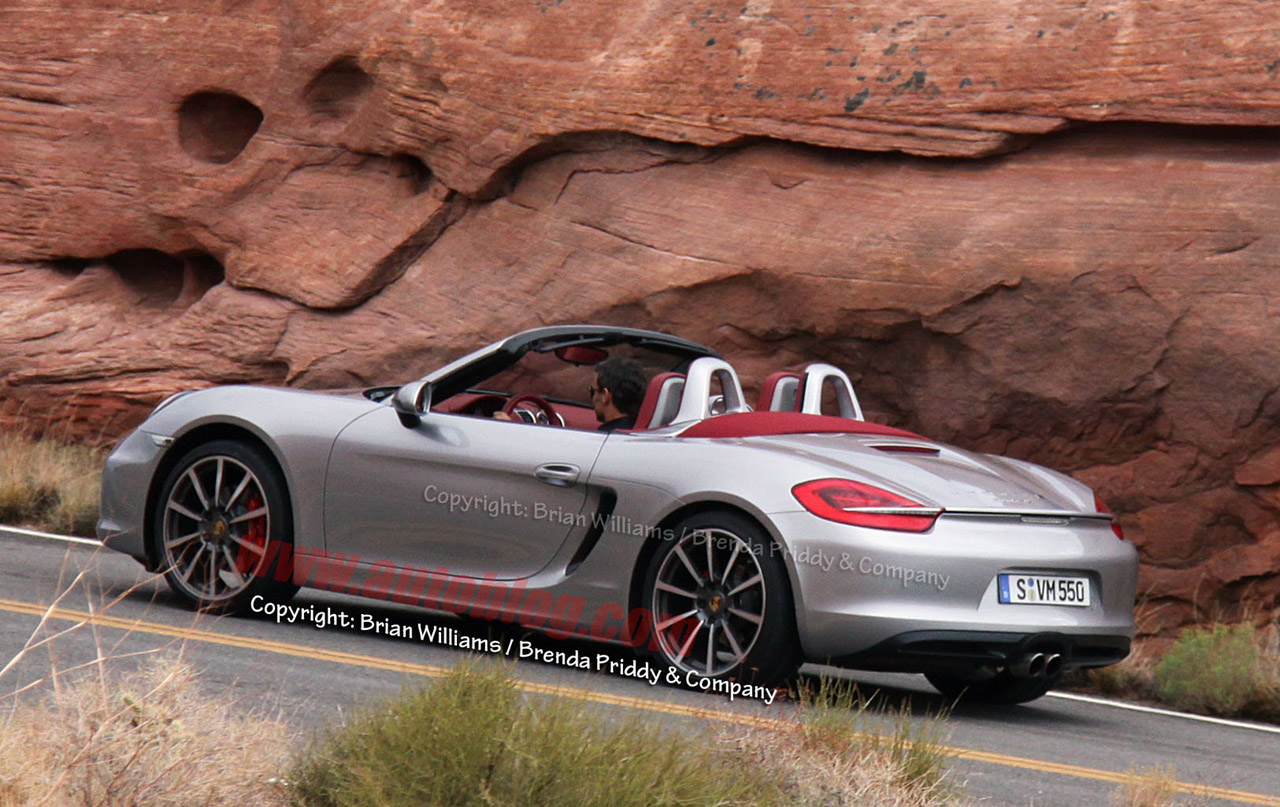 What I really love about the looks of this undisguised 2012 Porsche Boxster is the new set of alloy wheels that come along for the ride and that discrete rear spoiler that seems to blend in with the rear lights.
Source: Autoblog