America's best selling car (non-pickup) for several years generates so much media and customer interest that it really isn't something a manufacturer can keep hidden for too long.
This general truth was confirmed today as the Canadian Auto Guide magazine released the first images, along with some specs of what the 2012 Toyota Camry is all about.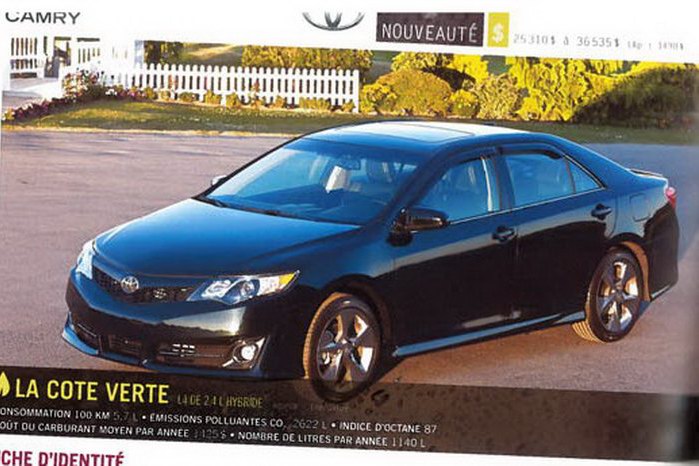 The Japanese company has a lot rolling on this model, so it's easy to see why the appearance it comes with has a "no risks taken" attitude both inside or outside.

Overall, the appearance of the 2012 Toyota Camry looks exactly what it genuinely is, a bigger brother to the almost as popular Toyota Corolla.
The interior isn't that carefully detailed but we can clearly see some familiar features, a generally ergonomic cabin and the center of the dashboard is dominated by the infotainment system.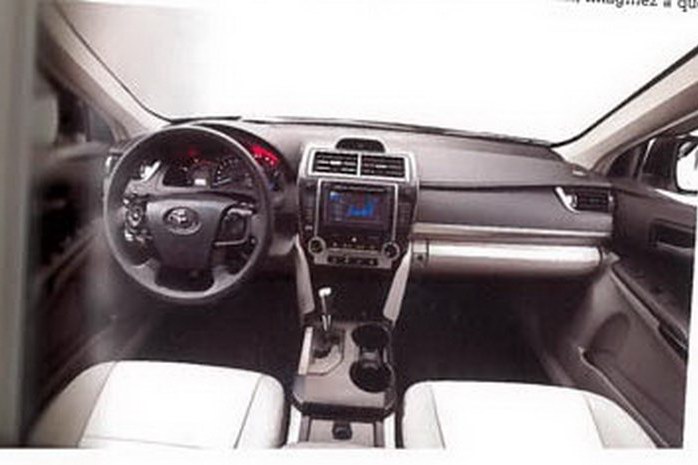 It does seem to have a fashionably large screen and since there's a considerable amount of buttons around it it's difficult to realize whether or not touchscreen technology is involved in the mix.
The really important part of the 2012 Toyota Camry is to be found under the bonnet. Completely unlike the supercar world where what's under the bonnet has a story with a lot of big numbers to tell, the key for this one is reliability so don't expect to hear too much about the speed.
Entry level spec in terms of motors for the 2012 Toyota Camry is the established 2.5-liter four-cylinder engine which develops 170 horsepower and 167 lb-ft of torque.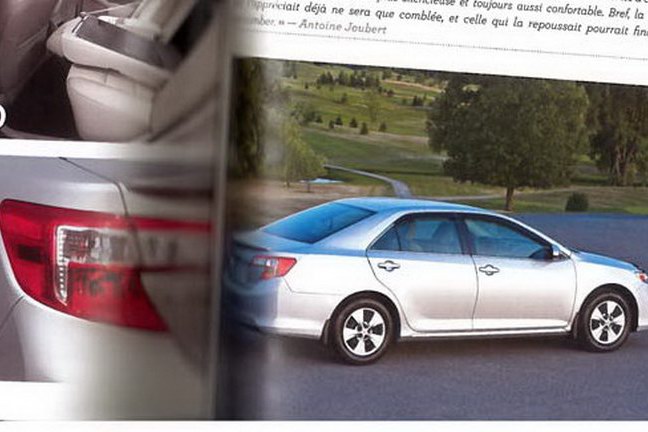 Like I said before, performance is almost negligible with 0 to 62 taking nearly 10 seconds and the top speed figure stands at just under 120 mph.
Top of the line Camry drivers will be helped along in the 2012 Toyota by the 3.5 liter V6 engine. This is where you get 270 horsepower, 248 lb-ft of torque, a 0 to 60 time which lasts 7.2 seconds and a top speed figure of 137 mph.
Granted, it's not exactly going to give any BMW or Mercedes a scare, it does seem to offer slightly more than enough for your typical car even if you tackle the highway on a regular basis.
As a final calling of common sense there's a hybridized 2.4 liter four pot which adds more fuel economy and still manages a combined output of 190 horsepower and 199 lb-ft of torque.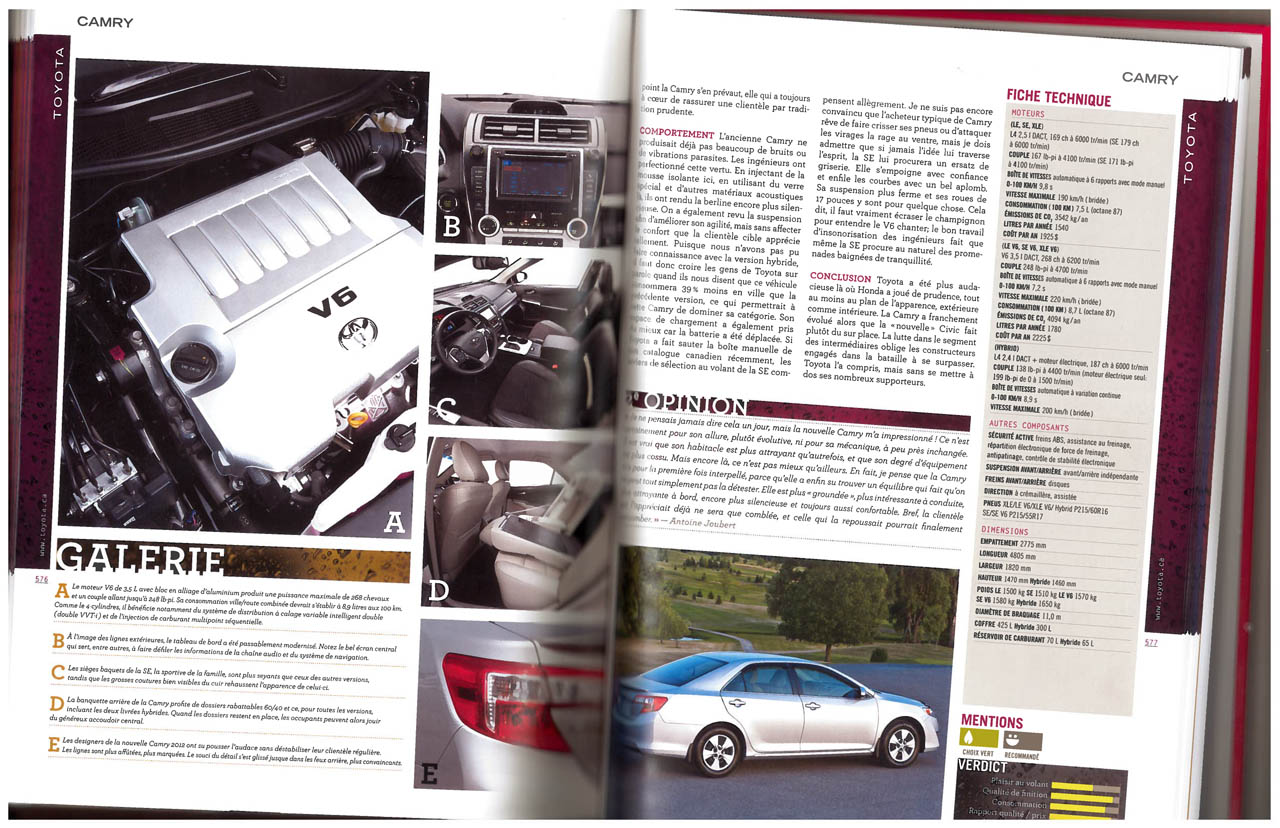 With this setup the 2012 Toyota Camry hybrid manages to go from 0 to 60 in 8.9 seconds and keep on going to a top speed of 124 mph.
Granted, there's a lot more to know about the 2012 Toyota Camry but given this "leak" there's no more pressure for the Japanese company to bring us a full unveiling sooner than expected or predicted.