Like the original back in the day, the 2013 Dodge Viper SRT will have to establish itself on many fronts, all of which have something to do with stunning performance and looks.
There's no denying that the new American supercar looks the part, even Ferrari's CEO approves, but will it stack up when it comes to rolling up its sleeves and actually going racing?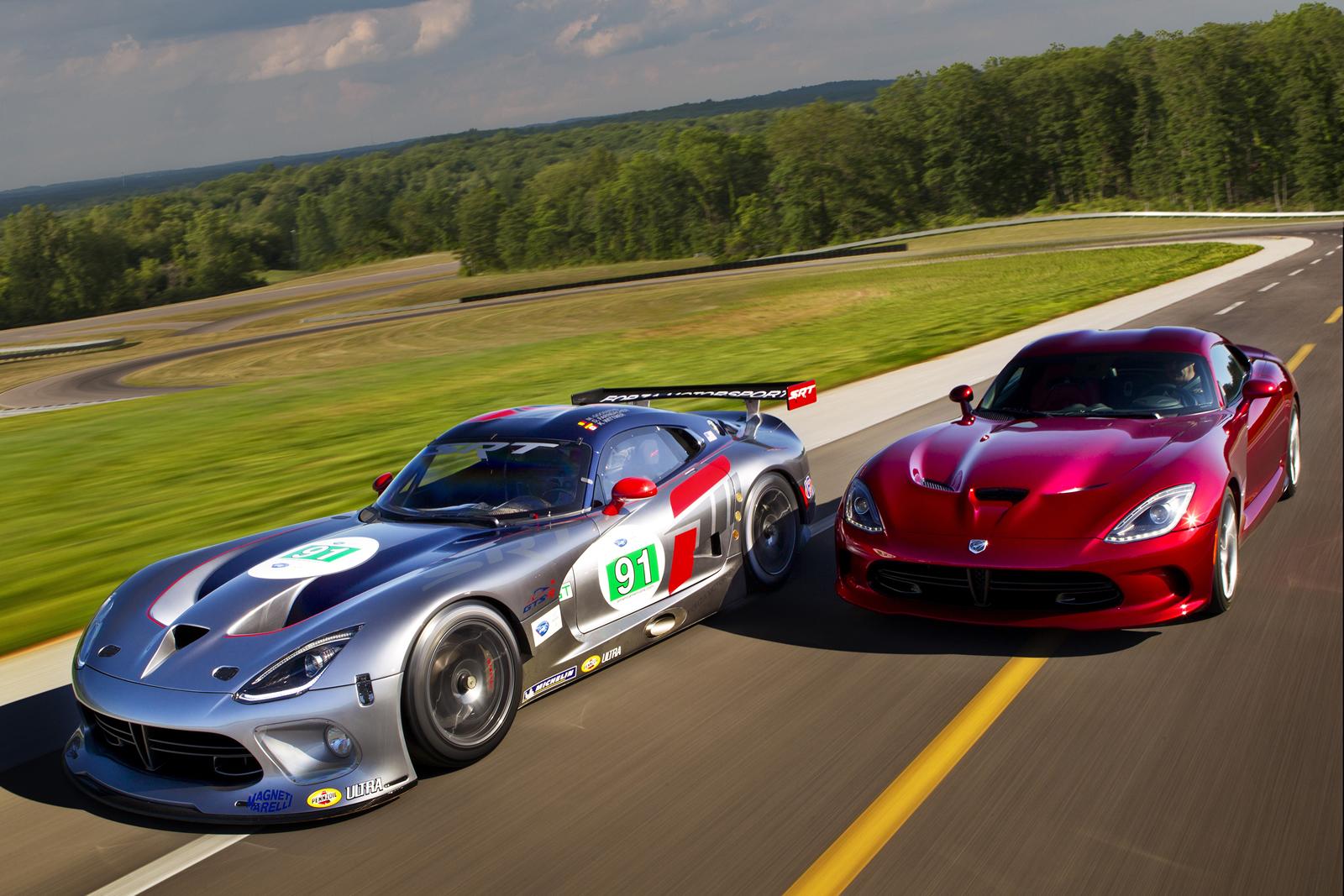 We've seen what the racing version looks like and we know what the street car can do, but when it comes to specs, the racer is on a different level.

Surprisingly, on paper at least, the 2013 Dodge Viper SRT GTS-R doesn't seem to rack up that impressive a set of specs.
Thanks to GTS-R class restrictions, SRT engineers have had to stick to some very specific sets of information.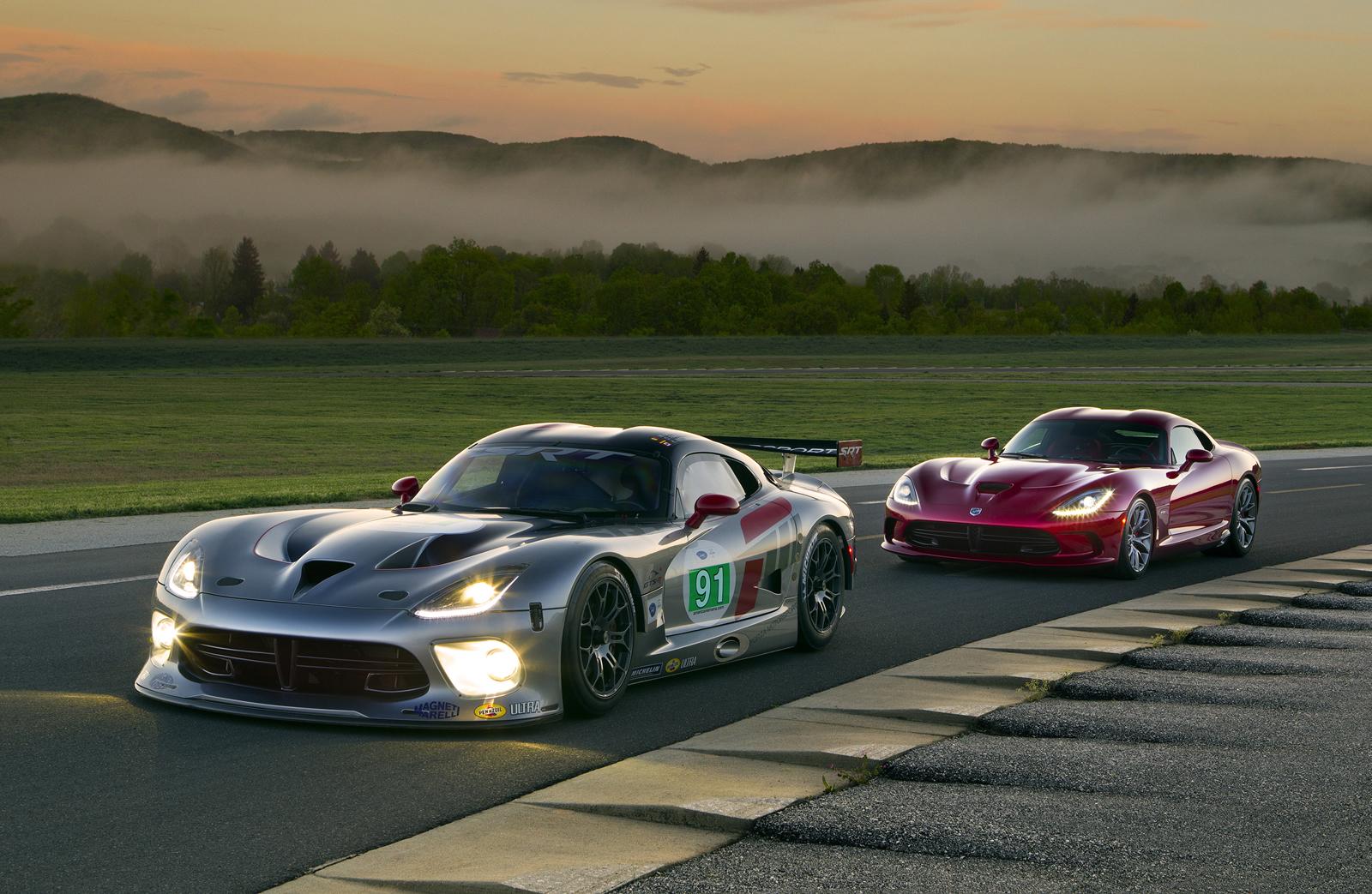 The rules state that while they can lose weight, the final product must not go below 2.745 lbs. We see a similar story with the power. The engine can only develop between 450-500 horsepower.
Couple that with the added drag from all that downforce creating aerodynamic body kit and the outcome is underwhelming.
Even if the car could pull off some magic tricks, a 180 mph top speed limiter is still enforced.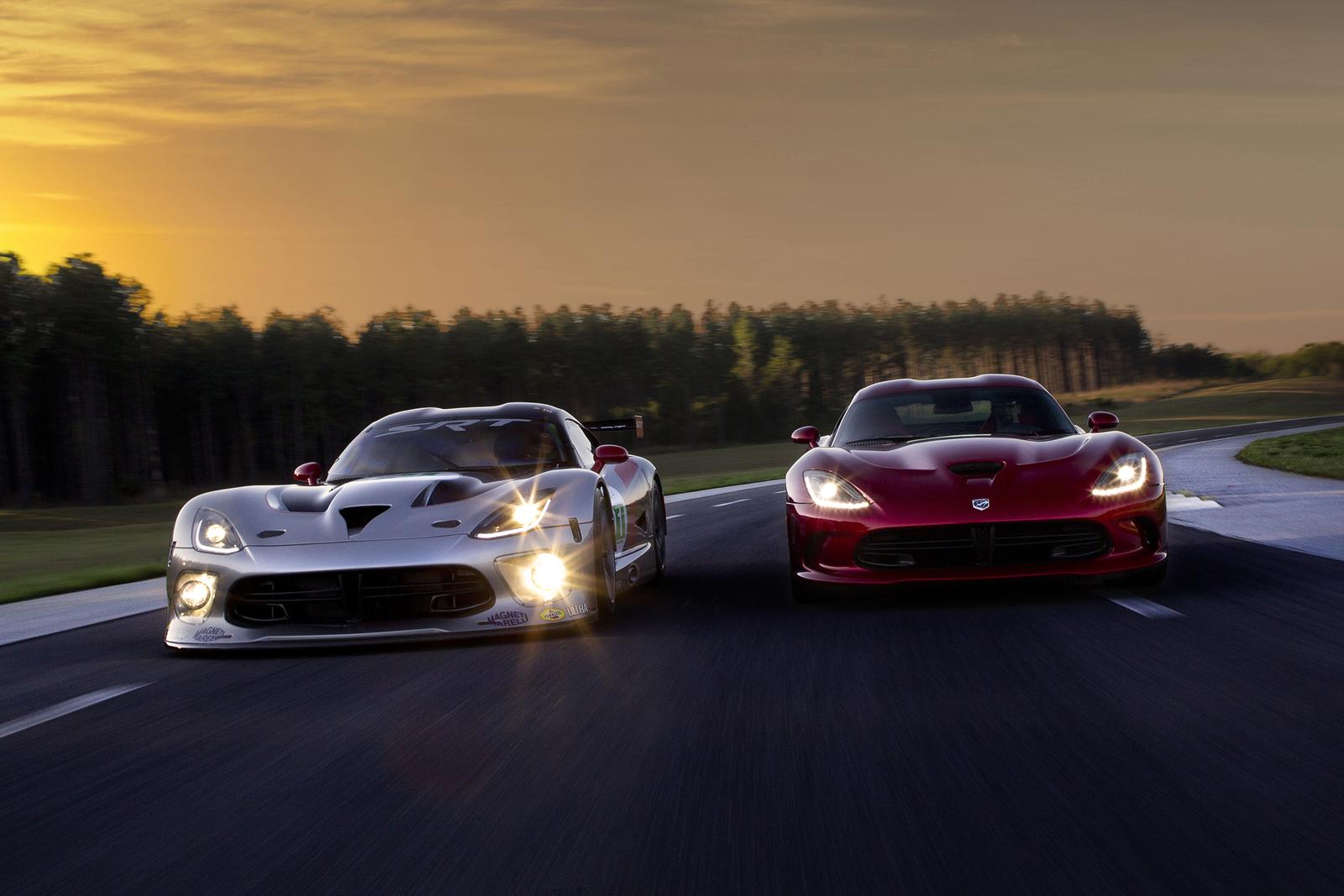 Don't worry though, all cars in this class need to get by with the same rules and all of them are considerably faster round a track than their road-going counterparts.
The figures may suggest slowing down on paper but trust us on this, the 2013 Dodge Viper SRT will put on quite the show in racing form.
As seen on WCF