The new 2015 Audi Q7 is back in our news again, the hot SUV receiving the QS7 package from the famous ABT Sportsline tuner division. The result you can see it for yourself: splashing design with more aggressive lines, complemented by the one-off set of wheels.
The 2015 Audi Q7 by ABT Sportsline can now brag with new fender inserts, the new door strip attachments, the rear skirt set, the fresh quad exhaust setup, beefier front and rear fender extensions and a few more.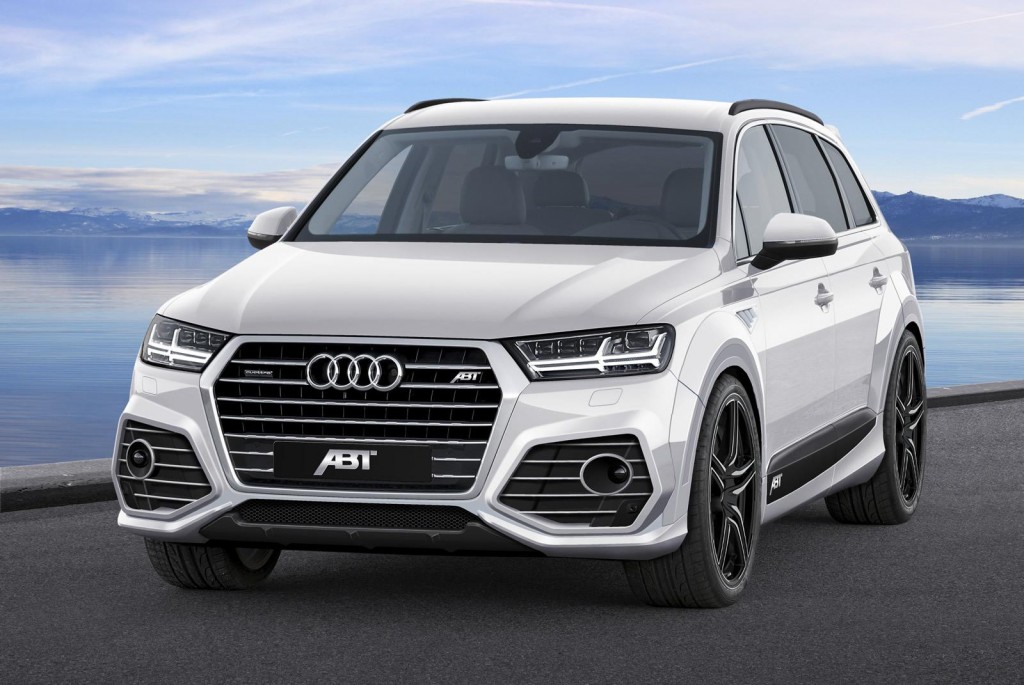 To complement the entire wide QS7 body kit, the aftermarket specialists from the ABT division have also fitted the 22-inch alloy wheels, fitted with the 305/30 rubbers, which is given the hot SUV a greater stance and looks.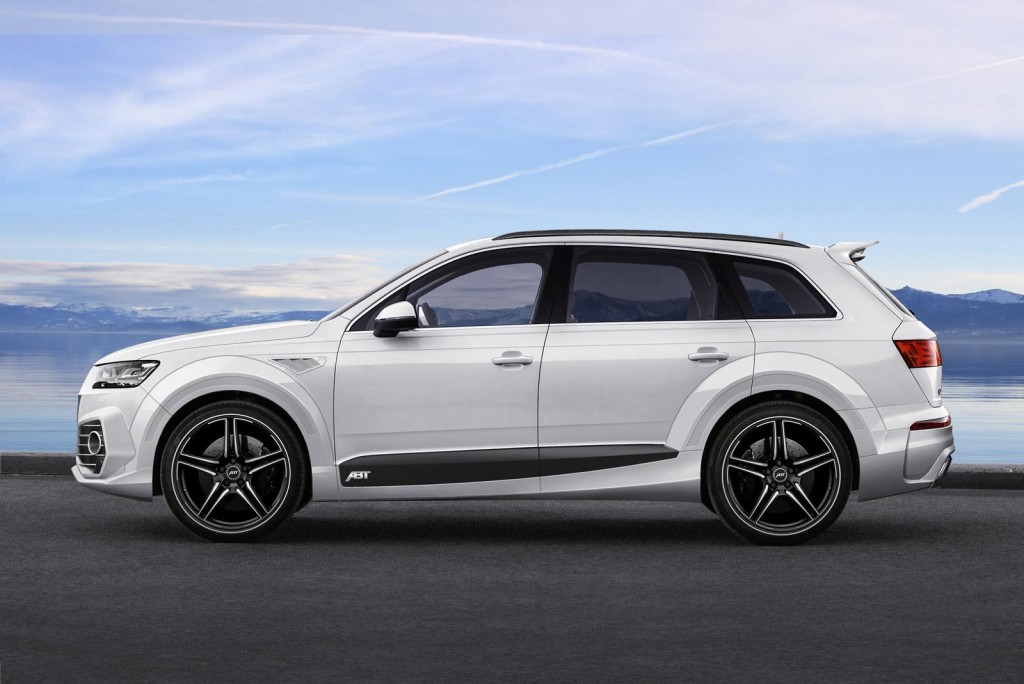 Under the hood, the 2015 Audi Q7 has not received any mods, the model still keeping the 3.0-liter TDI unit, with 272 horsepower and 600 Nm of torque, or the 3.0-liter TFSI is capable of outputting a higher 333 horsepower and 440 Nm of torque.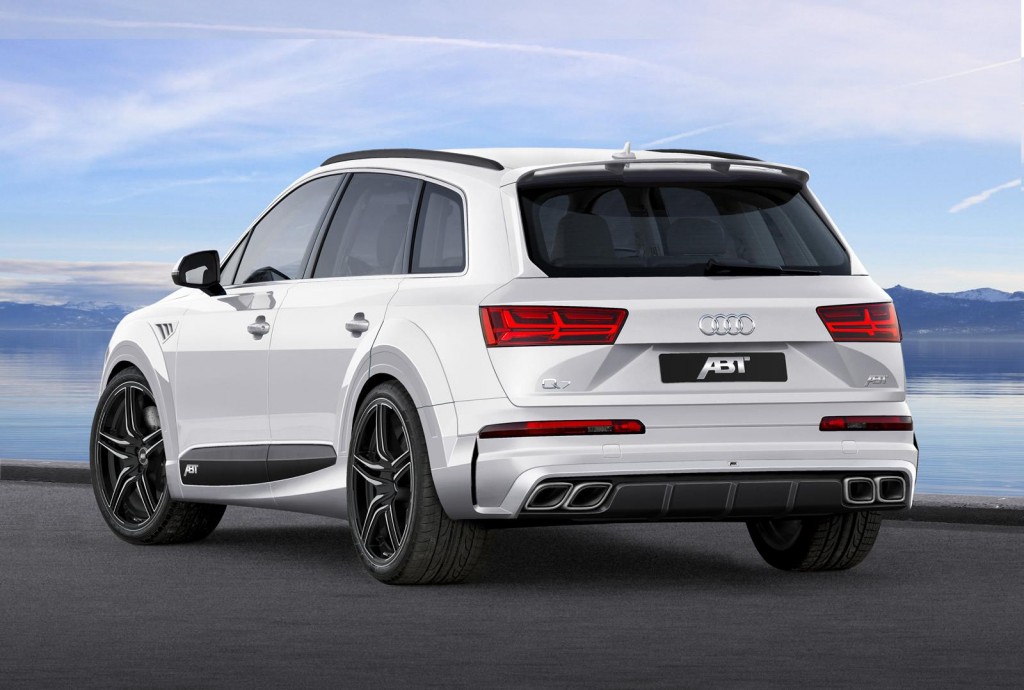 Apart the two impressive engine configurations, the 2015 Audi Q7 is also fitting the 2.0-liter TSI in Asia, with 252 horsepower and 370 Nm of torque, while the Europe will also receive the new base 3.0-liter TDI, with 218 horsepower and 500 Nm of torque.