The Holden carmaker has just announced that the 2015 Trax will become available in Australia, starting from 23,990 AUD.
In case you live on the hot continent Australia and are looking for a fresh compact crossover, then you should definitely buy the 2015 Holden Trax model, just for 23,990 AUD.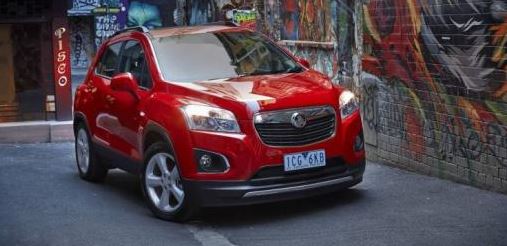 For that money, you will receive the LS version with 1.8-liter unit under the hood, hooked to a manual transmission, while the higher LS 1.8-liter engine automatic will come available from 26,190 AUD.
Next in line, the LTZ version with 1.8-liter automatic starts from 28,490 AUD while the top of the line LTZ 1.4-liter iTi automatic, will set you back for 29,990 AUD.
The LS versions come equipped with a handful of features, such as rearview camera with rear parking sensors, six airbags, MyLink infotainment system with 7-inch touch screen, Pandora or BrinGo and Stitcher apps.
The features list don't stop here, as the 2015 Holden Trax also tweaks Bluetooth connectivity, USB, leather on the multi-function steering wheel, automatic headlights and the 16-inch alloy wheels.
On the other hand, the LTZ version is additionally coming with rain sensing wipers, sunroof, driver arm rest, heated front seats, trip computer and more.