Nobody has ever though that the Porsche German based would be successful with the Panamera sports car launched a couple of years ago, but with the 2017 Panamera model being seen on shots here, this might be a good idea to state that the car has been indeed a real hit on the market.
What can we see here in the spy shots, the 2017 Porsche Panamera was recently sent on the snowy roads in the Article Circle for some heavy tests, before going official on the market, somewhere next year. So, the test mule seen here might bear some changes before entering the final production.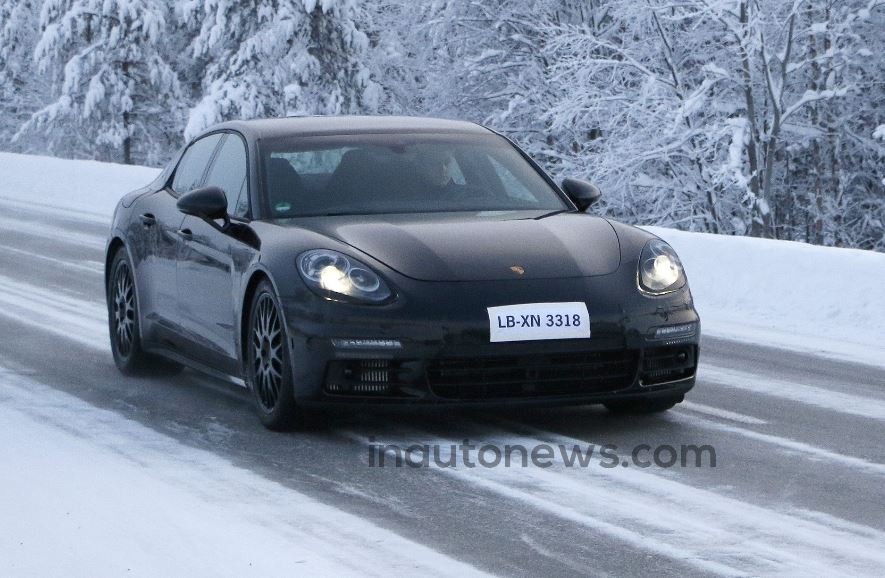 As you can see here, there are no major changes carried out at the body, at least not for the moment, the 2017 model resembling thus its present Panamera, but rumors state that the sports car would be standing on a new MSB platform, which is common to the future models from the entire Volkswagen Group.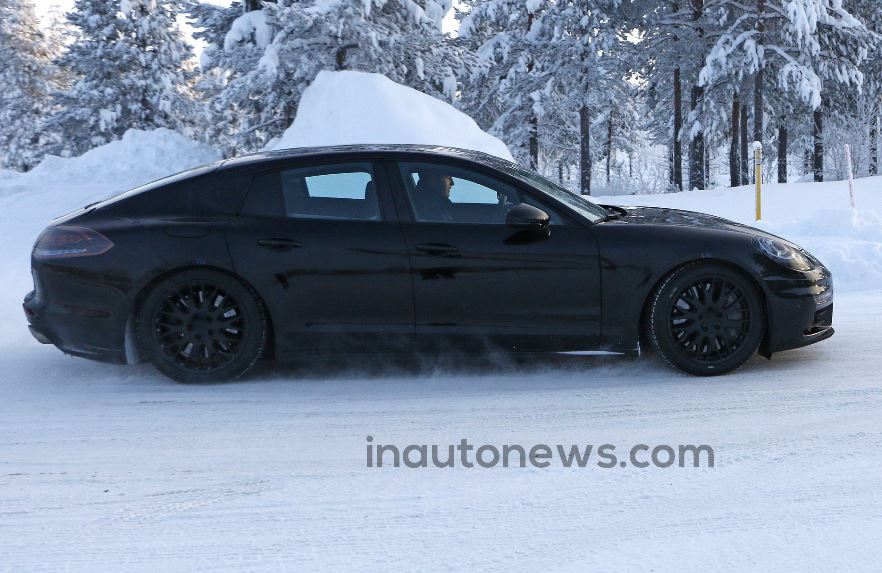 The 2017 Porsche Panamera will thus shed some loss, with around 100 kg, making it lighter, easier to handle, with higher performance and more fuel efficiency.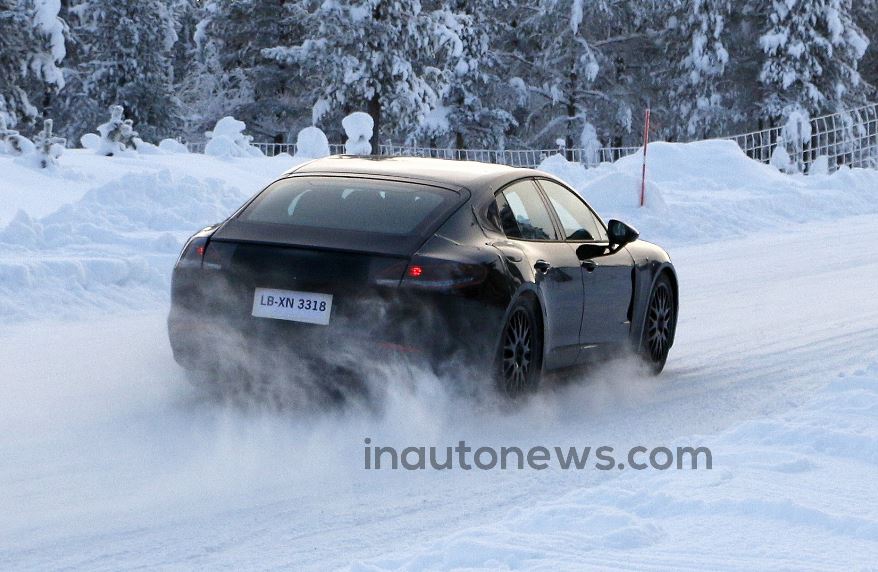 But the major changes will be carried out under the hood, where the 2017 Porsche Panamera will receive some new engines, like the V6 twin turbo reserved for the Panamera S, or the V8 already prepared for the Panamera Turbo. As expected today in all most all premium models, the carmaker will also set some high-performance plug-in hybrid variants.