Audi's Q3 Crossover may end up getting a bit too common on the streets so ABT Sportsline, the Ingolstadt company's specialist tuner came up with a new body kit for it.
The infamous German tuning house will do make all sorts of modifications to the design of the Audi Q3 on both the appearance and performance front.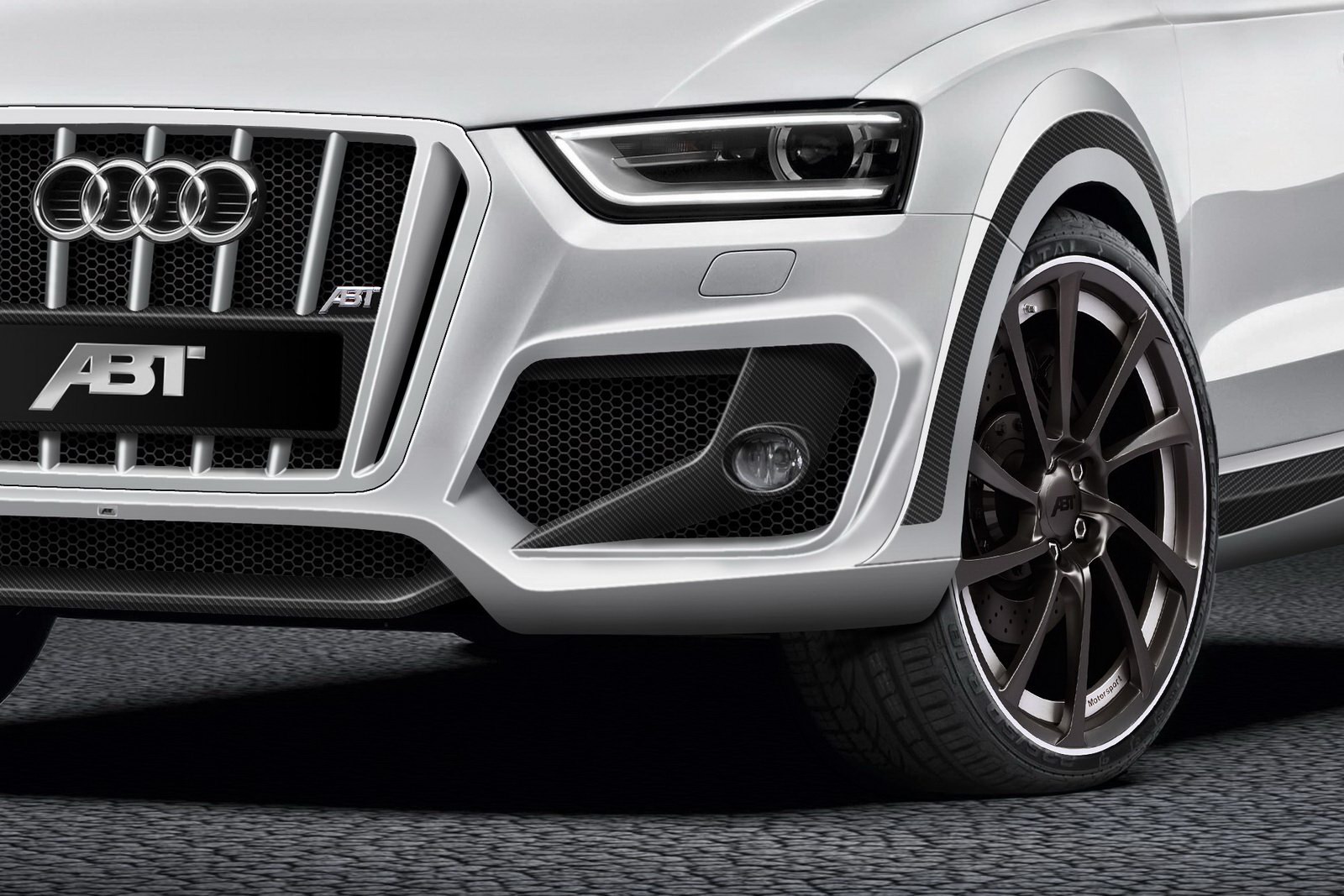 As far as the aesthetic side is concerned, most of it seems to have changed yet it doesn't really seem to be a mutant of a crossover rolling down the road.

After placing a new radiator grill on the front, a new front spoiler around it and ABT Sportsline decided to take care of some detailing stuff.
Those door strip attachments, the custom making of the exhaust inserts and the rear skirt so that they come together perfectly and flow with the original design of the Q3 crossover and the new rear wing ABT Sportsline decided to put on the back of it.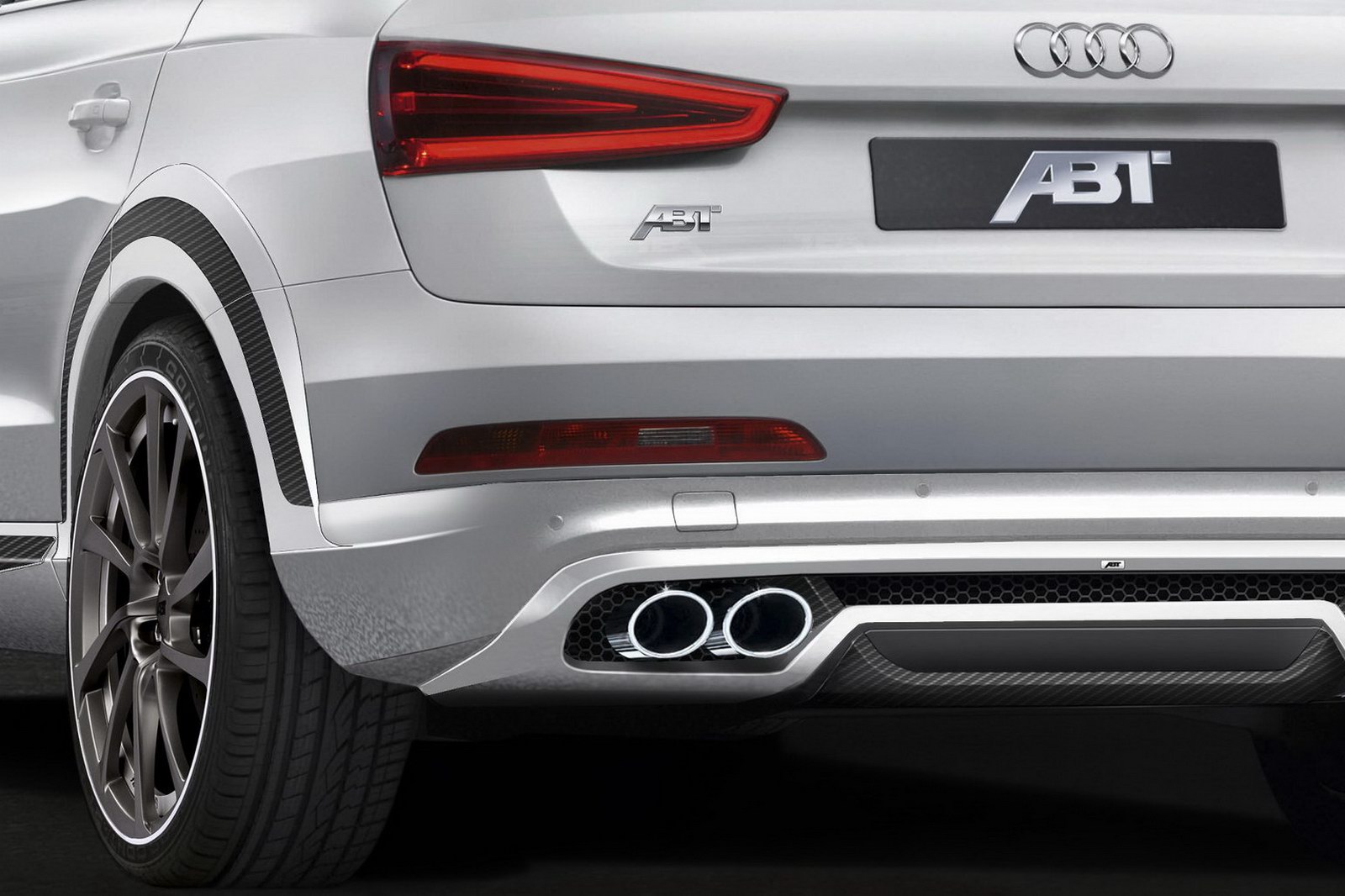 Sadly, we know very little on what ABT Sportsline plans to do with the already well appointed interior of the Audi Q3 Crossover and we have just as little information on what can be done with the rest of the comfort features and gizmos on the inside.
On the better side, there's quite a lot of tinkering happening at ABT Sportsline under the bonnet of the Audi Q3 Crossover and they haven't stopped with any of the engines in the lineup but covered all of them.
To begin with the 2.0 liter TDI diesel engine that used to develop 140 horsepower was turned all the way up to 170 ponies. In return, the factory made 2.0 liter TDI that developed 175 horsepower was retuned by the company up to 195 horses.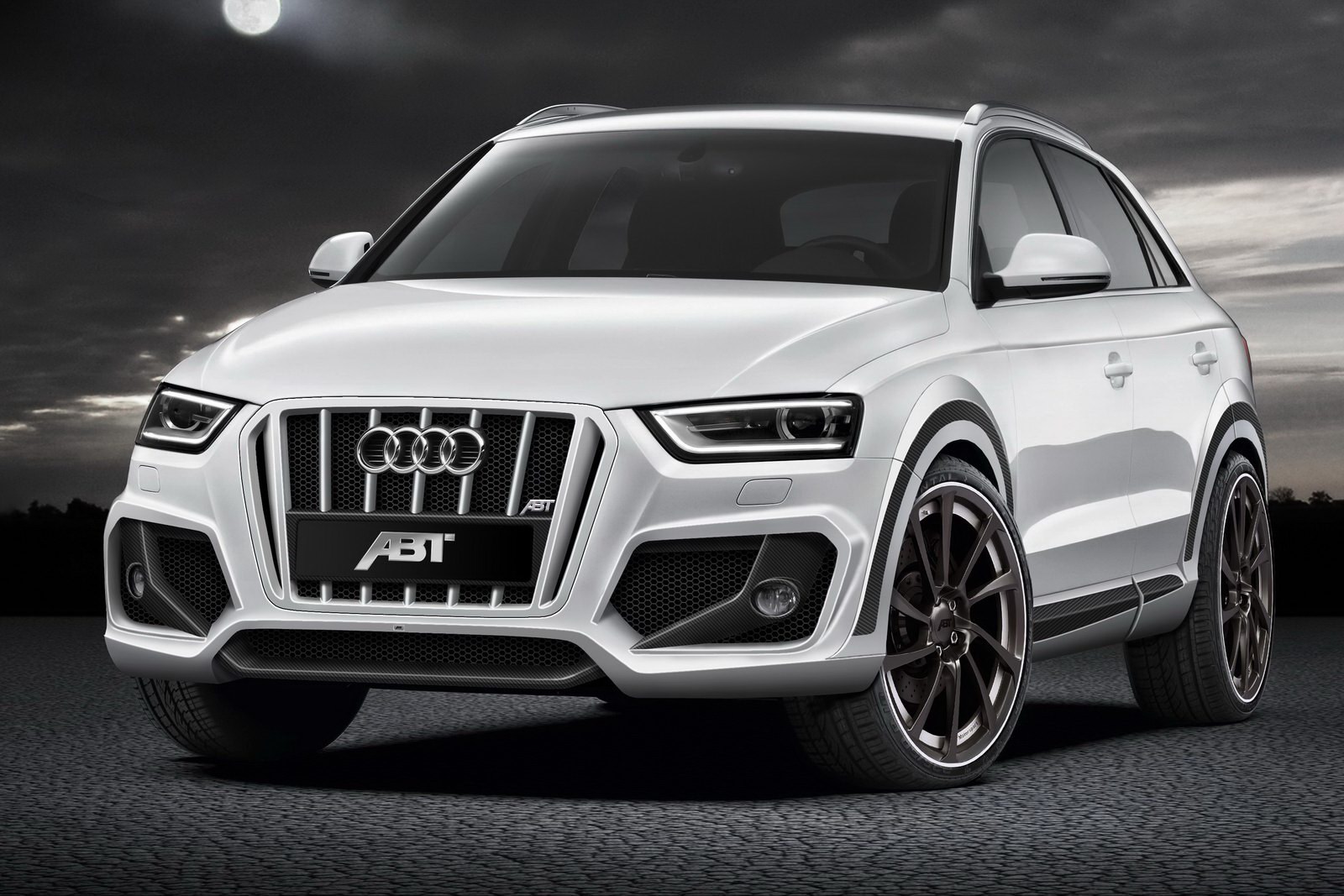 For those with a little more style in regards to the sort of fuel they put in their cars the 2.0 liter TSI unit that used to develop 211 horsepower goes considerably beyond the standard trim which is offered by Audi.
ABT Sportsline's version develops a whopping 250 horsepower and they even had some fun with the lesser powered version of the turbocharged petrol powered 2 liter.
A less significant but still important bump from 170 to 210 horsepower is now offered. How do you like that for a "de-tuned" engine?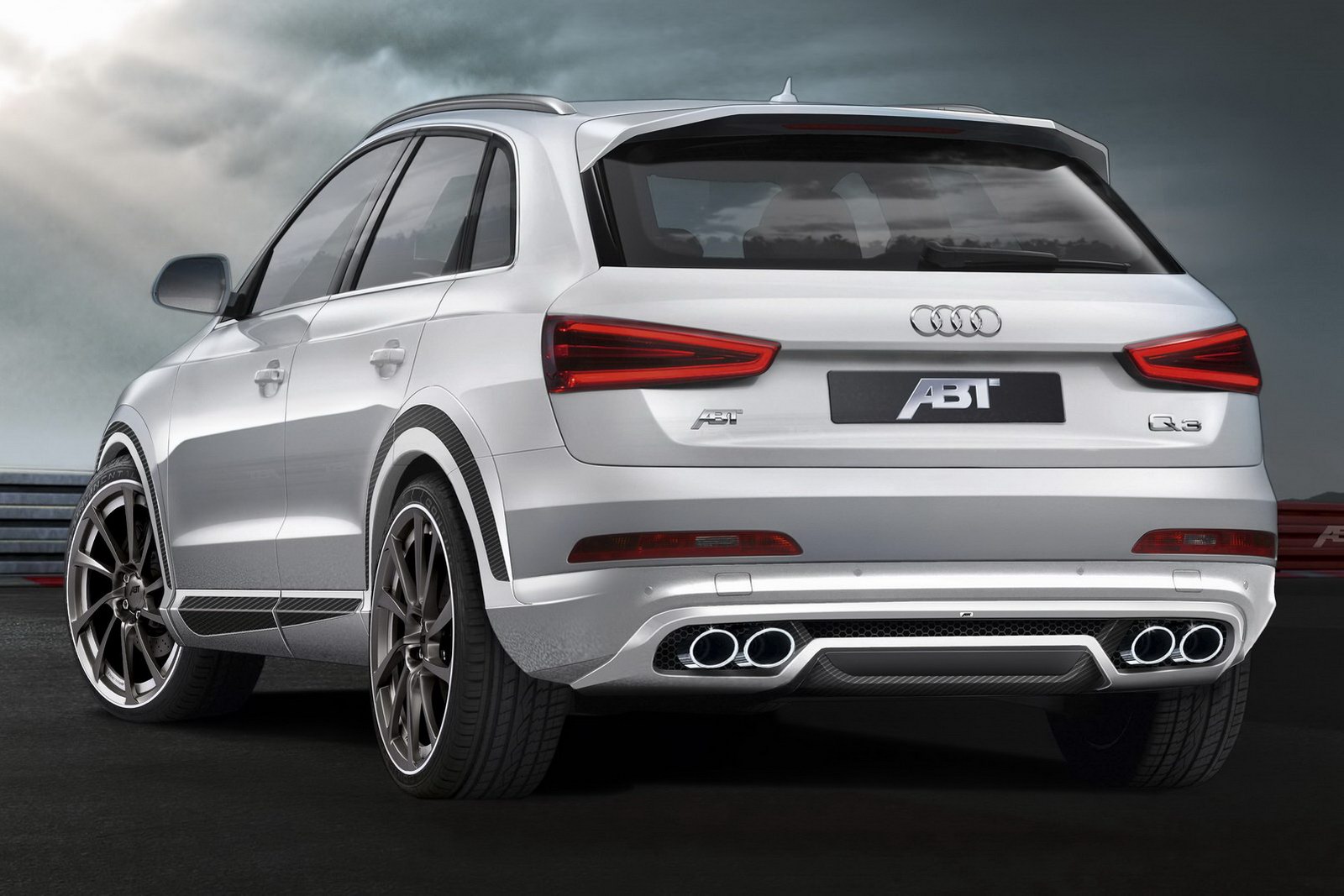 Seeing how this is just the preview of what ABT Sportsline is doing to the Audi Q3 Crossover we're expected to see more of it in a couple of weeks or, eventually, at the Frankfurt Motor Show that's coming up next month.