The refined new Brabus Black and Gold Mercedes AMG G63 is a special variant model thrilled and enthusiast with styled and toned wider body by Brabus with numerous carbon elements and 23inch Brabus Monoblock Y hi-tech forged gold-painted wheels to contrast with black color gives it a sporty, elegant and superior look to catch and enthusiast your fame and desire.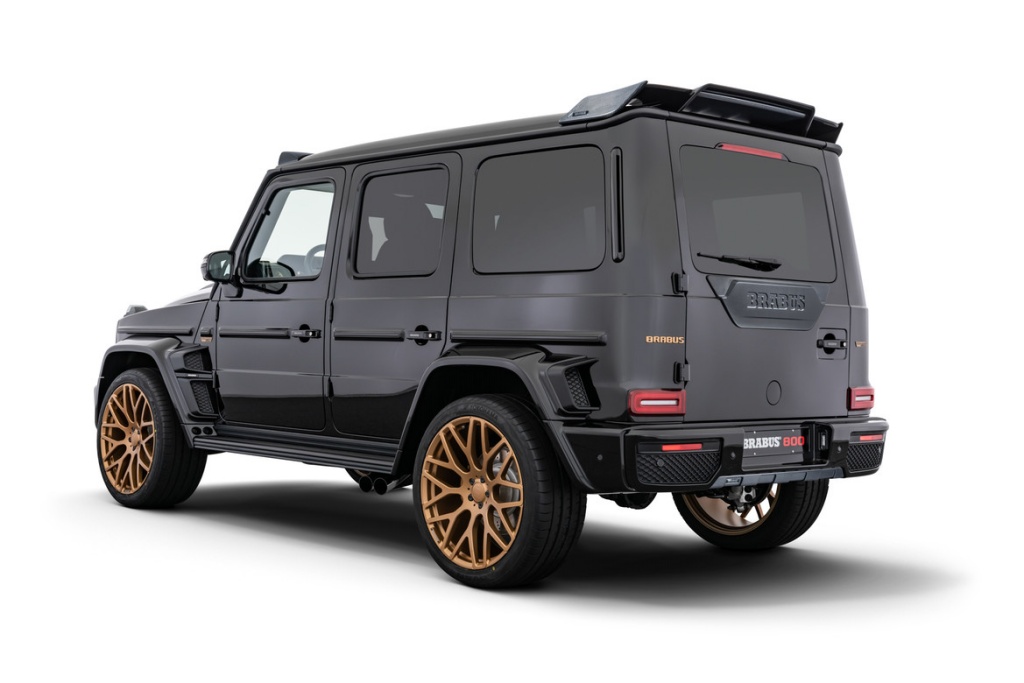 The Brabus 800 Black & Gold Edition comes with a black painted variant and with the addition of featuring golden brake calipers and golden BRABUS emblems and logotypes to match and patch up with the interiors.
This tuning by Brabus gives it a wider look and grasp more land to run smoothly as a comparatively larger thrust, with the massive appearance and an exclusive off-roader ten centimeters wider span than the original production car.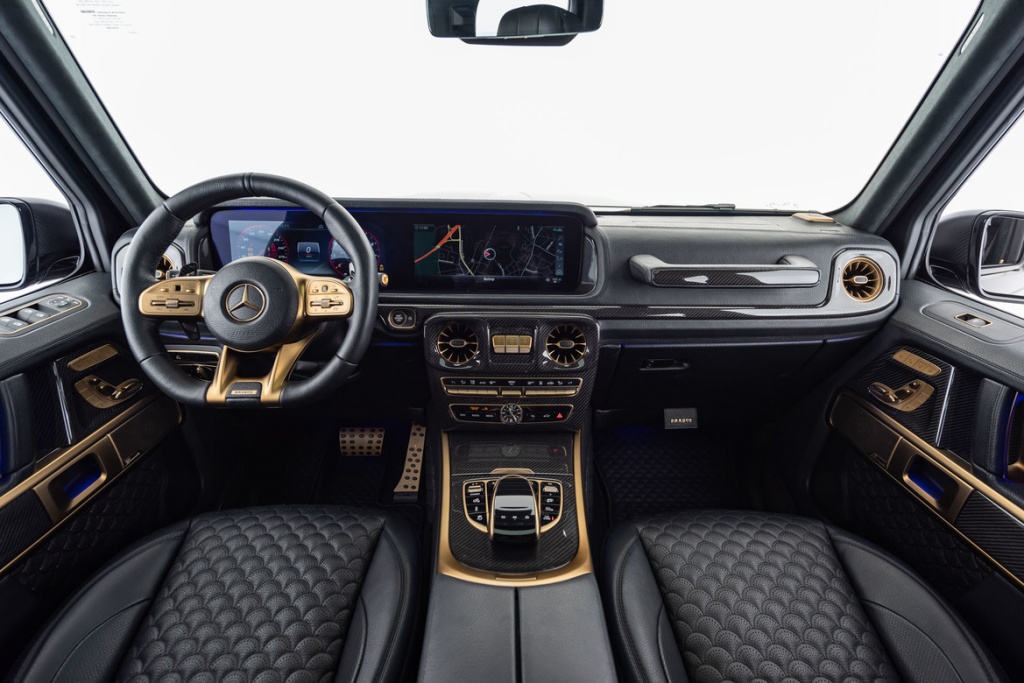 Not only this, but bodywork modification also comprises special fasciae at the front and rear giving it an even more dynamic design. This variant comes with matte black air outlets and black center sections from the front and rear fascia that are reminiscent of a skid plate.
This Black and Gold Mercedes-AMG G63 is also upheaved with high performance in its purest form.

With the installation of 4-liter, twin-turbo eight-cylinder engine which is capable of producing an enthusiastic output of 588 kW or 800 hp at 6,600 rpm.
The road performance of the Brabus 800 Black & Gold Edition is also comparatively superior concerning the vehicle of this kind. From rest, the new BRABUS supercar sprints to a speed of 100 km/h or 62 mph in just 4.1 seconds. This is simply amazing and marvelous. The top speed is electronically limited to 240 km/h or 150 mph. The best thing is its gold-colored and molded alloy wheels that not only catches the eyes but also the hearts.
Photo Gallery with the Brabus 800 Black & Gold Edition Mercedes G63 AMG: