Acura carmaker has recently launched two pictures with what appears to be a one of a kind TLX model, which will be officially unveiled at the upcoming 2014 SEMA Motor Show.
The special TLX mode is taking its inspiration from the Acura TLX GT racing car, beautifully customized by the guys from Galpin Auto Sports.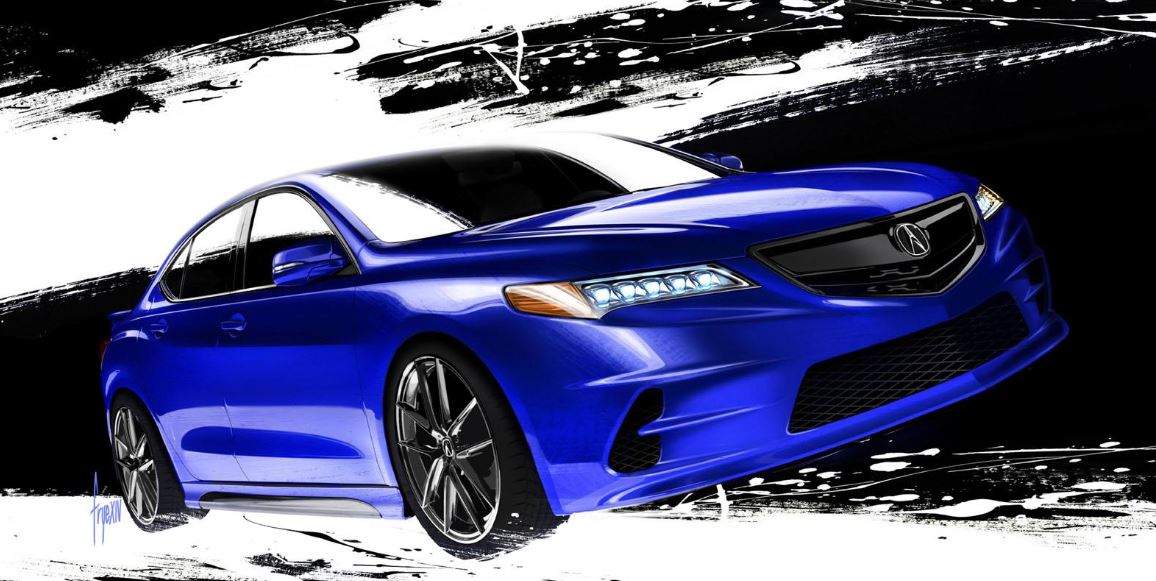 There are only two pictures officially showing the upcoming of the special TLX model, from which we cand depict a customized Andaro Blue paintjob, complementing the aggressive aerodynamic exterior kit, which comes with modified bumpers, both front and rear, trunk mounted spoiler, adjustable coilover suspensions and a few more.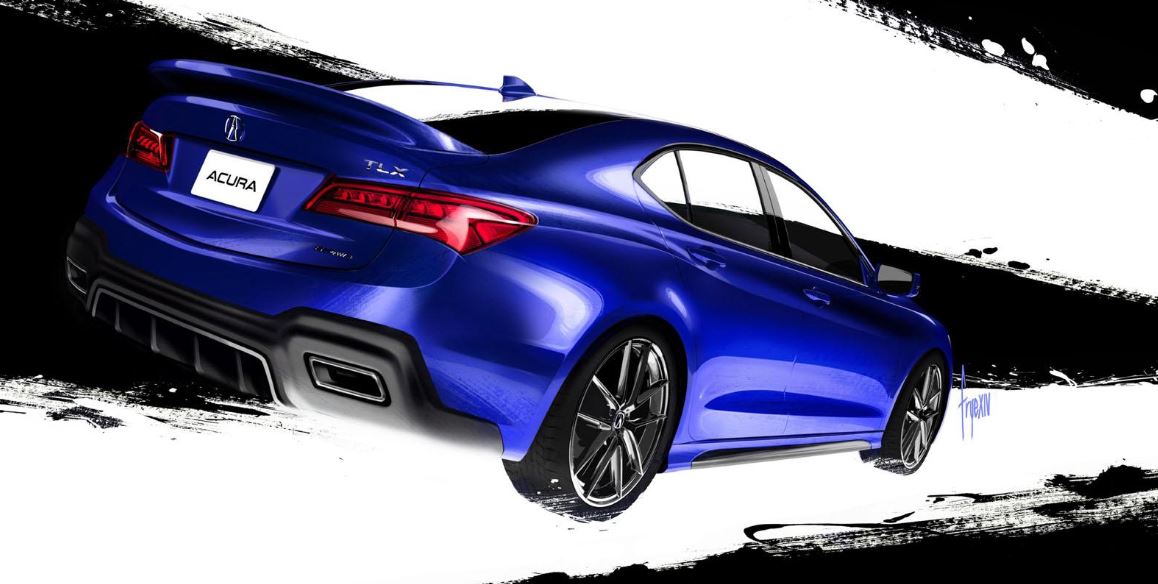 Since we are talking about a model with inspirations from the TLX GT racer, this particular model has been also fitted with a highly performance braking system and Pirelli P Zero tires.
The special Acura TLS model will ride side by side with the 2015 TLX and the TLX GT racing car, at the 2014 SEMA Motor Show, with more details to be released at that time.