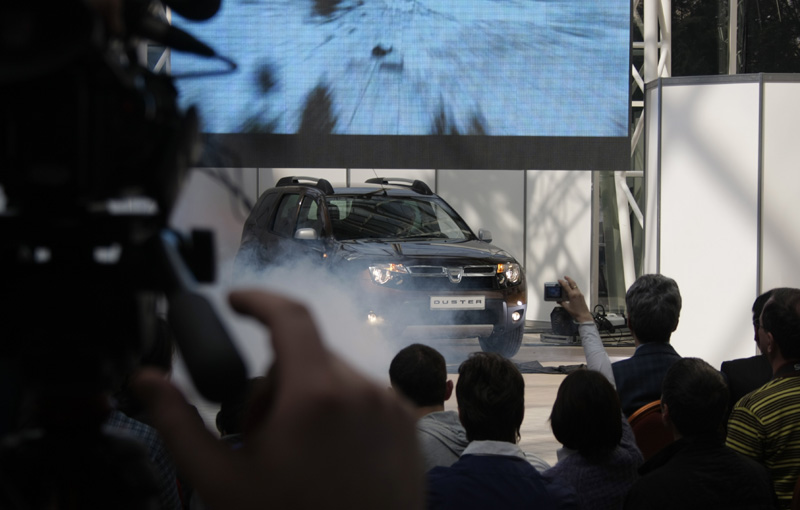 Dacia launched today in Romania their first SUV, named Duster. The model comes with an unbeatable price of only 10,500 euros, valid for the 4×2 version. Just two weeks after its world premiere held at the Geneva Motor Show, Dacia brings in Romania their first SUV in history, Dacia Duster.
The sixth model of the range was introduced in Romania under a press conference held today at World Trade Plaza. To increase the load event, the officials of the Romanian brand have decided to invite at the steering wheel of the presentation model the famous Formula 1 pilot, Alain Prost, who also also ran along with the Dacia crew in the Trophee Andros Rally.

Duster is already available in the network of Dacia dealers, its starting price being one unbeatable in the segment, only 10,500 euros with VAT included. But for those who want an SUV with all-wheel drive, prices start from 12,300 euros.