It seems today every time we mention Dubai, a new symbol of opulence and wealth is involved.
And after grabbing a Lamborghini Aventador and Ferrari FF to use as cop cars, it seems General Khamis Mattar Al Muzaina, deputy director of the Dubai Police set his sights on the crown jewel: a Bugatti Veyron.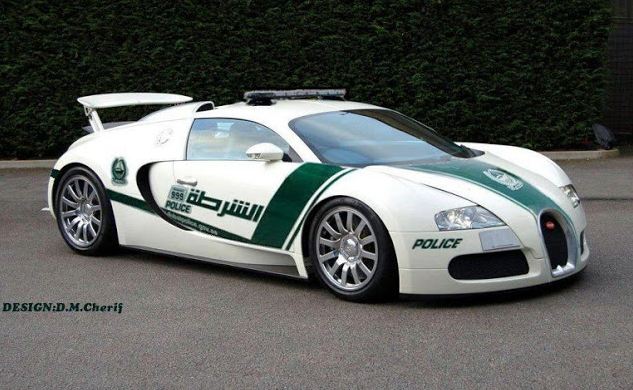 I have to admit, I don't know if the prospect of being chased down by a Veyron would deter or encourage me to commit a felony. And I can't be the only one thinking that.

Of course, the role of the flamboyant police fleet is not just to be prepared for high speed situations. Dubai also use them as a display of wealth and power, putting them on patrol in certain points of interests like Burj Khalifa, Dubai Mall, Jumeirah Beach Residence and the world famous Burj Al Arab.
But getting a Veyron isn't as easy as throwing money around, and to further their chances to succeed in their endeavor, Dubai even offered to host the World Expo 2020. Somehow I think they will manage to get their hands on a Bugatti Veyron, we just don't know which version.